Union Report: Mysterious Turnovers of Top Staff May Come as a Surprise, but They Are the Norm for the NEA and Its Affiliates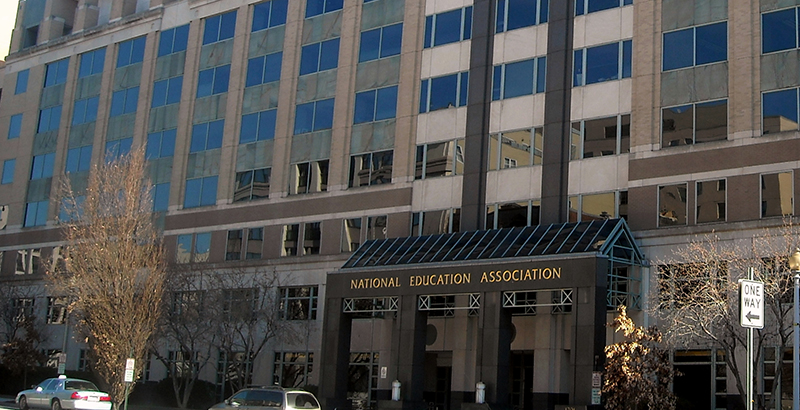 Mike Antonucci's Union Report appears most Wednesdays; see the full archive.
In the National Education Association governance system, the executive director is the most senior, highest-paid employee. He or she acts as chief of staff, overseeing all aspects of the union's operations and deployment of personnel on the orders of the elected officers. But the executive director is often a player in union — and government — politics in his or her own right.
Executive directors tend to last a long time, which is an internal advantage since most elected officers are term-limited. So when one of them resigns, is dismissed or non-renewed, or experiences some other type of job separation that is not easily explained, it generates a lot of speculation.
In a matter of months, both NEA national and its largest state affiliate, the California Teachers Association, saw executive director turnover.
At the national union, John Stocks stepped down last month from the position he had held since 2011. He concurrently serves as chairman of the board of the Democracy Alliance, a network of wealthy progressive political donors. He will continue in that role while acting as a senior adviser at NEA until after the 2020 elections.
His successor as NEA executive director is Kim Anderson, a longtime senior staffer at the union who for the past three years has been executive vice president of the Democracy Alliance.
The arrangement allows Stocks to direct the campaign strategies of both NEA and the Democracy Alliance while leaving all other duties in Anderson's hands.
"I had become deeply disturbed by the course of our country and was being called to devote all of my time, my talents and my energy to the cause of saving our democracy," Stocks told the NEA board of directors in February.
While Stocks will be saving our democracy, it isn't yet clear what former California Teachers Association executive director Joe Nuñez will be up to.
Nuñez had served in that post for six years, after a long career in the union's management. The board abruptly ended its relationship with Nuñez last week.
I admit I was taken by surprise, as were other observers and union insiders. Politico cited "a source who is familiar with the CTA's internal power dynamics" who suggested that "the move reflected lingering anger over Toby Boyd recently prevailing over sitting vice president Theresa Montaño to become CTA president — an outcome widely seen as an upset given Montaño's position in the CTA hierarchy."
That may be the case, or it may be something entirely hidden from view. Changes at the top of NEA state affiliates are often shrouded in mystery, as any internal turmoil tends to ruin the public image the unions prefer to portray.
A quick spin through my archives reveals just how prevalent this secrecy is.
The Idaho Education Association split with Executive Director Sue Wigdorski in October. "While Wigdorski's departure is unexplained, the timing appears abrupt," read one news story.
Richard Sanders, the executive director of the Oregon Education Association, resigned without warning in 2016. No explanation was given, though he was unpopular with the staff.
The Florida Education Association removed chiefs of staff without explanation in both 2008 and 2011. The South Carolina Education Association split with executive directors unexpectedly in both 2006 and 2007. Education Minnesota lost several senior staffers, including its executive director, in 2007.
Three other state affiliate executive directors separated after allegations of wrongdoing. NEA Alaska's Tom Harvey resigned in 2006 after a landmark Equal Employment Opportunity Commission case against him. The Alabama Education Association got rid of its executive director, Henry Mabry, for failure to "meet his obligations toward the sound financial operation of AEA." The Indiana State Teachers Association dismissed Executive Director Warren Williams in 2009 for bankrupting its insurance trust. The union sued Williams but apparently lost.
Teachers unions are private enterprises, so if they want to be secretive about churn at top management levels, it is their right. But their relations with their own supervisors and staff suggest that they are far from model employers.
Get stories like these delivered straight to your inbox. Sign up for The 74 Newsletter