North Carolina Schools Launching 'Big Ideas' to Increase Access to School Meals
Each school system is receiving $25,000 to implement their ideas aimed to increase participation in school meals programs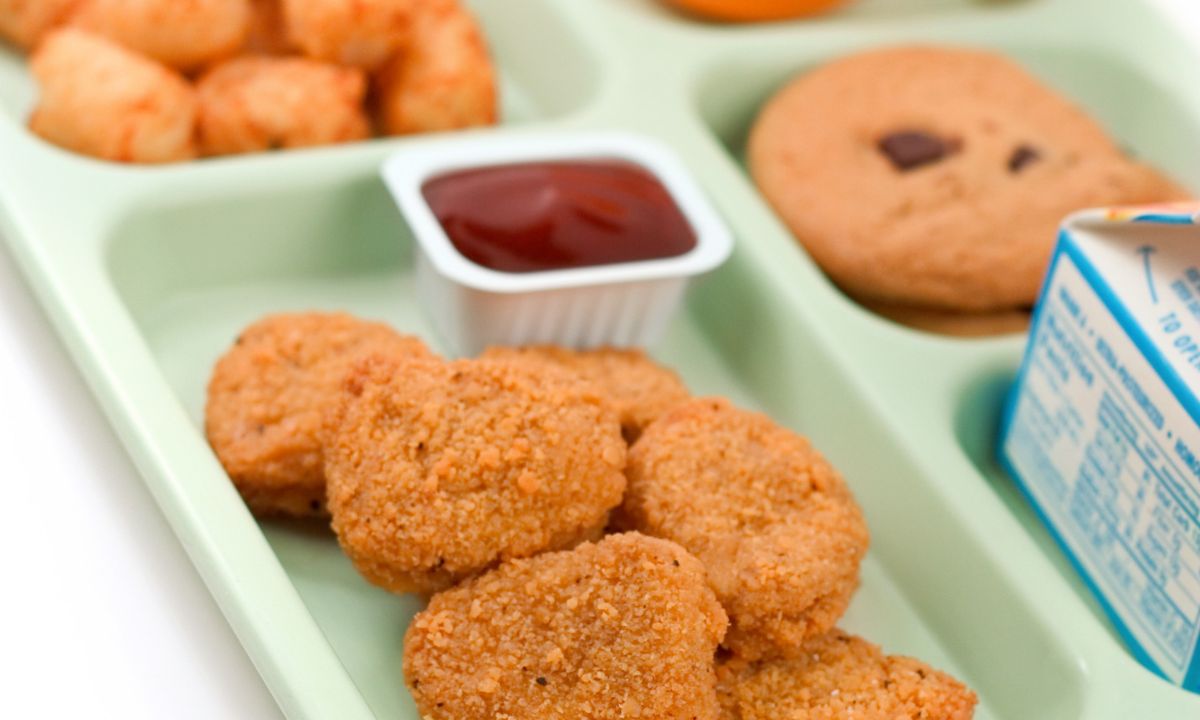 Support The 74's year-end campaign. Make a tax-exempt donation now.
Following the expiration of a pandemic-era federal waiver that allowed K-12 schools to provide school meals free of charge to all students, a new survey from the National Center for Education indicates that many school nutrition programs are facing lower participation rates.
Between March and October 2022, the percentage of public schools with more than half of students participating in school meals dropped from 84% to 69%. Schools reported other challenges, including convincing parents to submit applications for free- or reduced-price meals (34%), staffing shortages (32%), and increased program costs (29%).
Research points to a variety of benefits that school meals can support, including a reduction in food insecurity, improved dietary intake, and improved health metrics. Improving participation in school meals also strengthens school nutrition programs, who largely depend on per-meal reimbursement funds from the U.S. Department of Agriculture to cover staffing, food purchases, and kitchen equipment.
The Carolina Hunger Initiative announced on Dec. 7 that it is providing two school districts — Craven County Schools and Wilson County Schools — with grants to kickstart out-of-the-box ideas that will aim to increase participation in school meals programs.
Each school system is receiving $25,000 to implement their ideas, and the grants are supported by Blue Cross and Blue Shield of North Carolina.
Craven County Schools will pilot a special vending machine program in two high schools where reimbursable meals and healthy snacks will be provided. The district hopes that this extra service options will decrease long cafeteria lines and give students another chance to grab a school meal or snack after school, before they head to extracurriculars or athletic practices.
In Wilson County, three high schools will have revamped menus that aim to provide more attractive options for students. This will include fresh grab-and-go meals for students who arrive later or leave early, have limited time to wait in line and eat, or are tempted by nearby fast food restaurants. Cafeteria serving lines will also have more space for fresh fruits and vegetables.
"School nutrition programs are the most effective tool we have in the fight against child hunger," said Lou Anne Crumpler, director of the Carolina Hunger Initiative, in a press release. "These creative ways of removing barriers between students and school meals will go a long way toward creating healthier communities."
---
Editor's note: The Blue Cross and Blue Shield of North Carolina supports the work of EducationNC.
This article first appeared on EducationNC and is republished here under a Creative Commons license.
Support The 74's year-end campaign. Make a tax-exempt donation now.