True to Their (Old) School: 2 Minnesota Farmers Just Paid $35,000 to Save Shuttered K-12 Building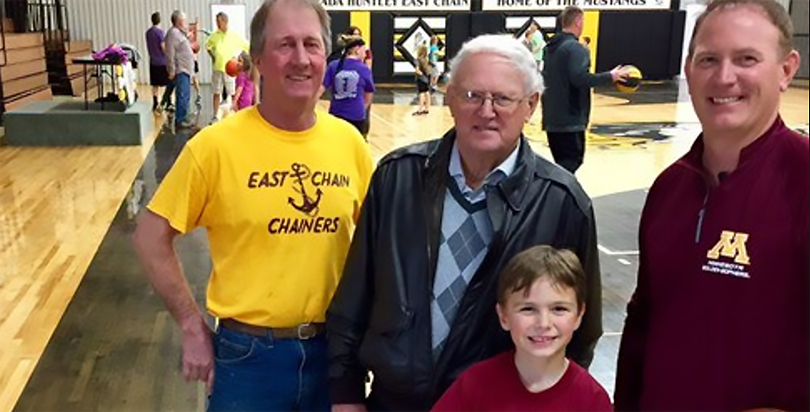 This article is one in a series at The 74 that profiles the heroes, victories, success stories, and random acts of kindness to be found at schools all across America. Read more of our recent inspiring profiles at The74million.org/series/inspiring.
Minnesota farmers Bob Calkins and Dale Jensen have East Chain School etched into every facet of their being. The rural Minnesota school was their home from kindergarten through high school graduation. They played sports and learned to make music there. Jensen's dad went there, too.
So after the school closed following a consolidation two years ago, they decided they couldn't let it die, like the town's hardware store, grocery market, feed mill, and bank already had.
"It was emotional," Dale told
KARE-TV
. "It was hard seeing the vans here loading up all the chairs and desks."
Instead, they shelled out $35,000 to purchase the school and keep it alive for community use.
---
Great story! Close to home — made countless drives w/ the family through East Chain & past school on trips between Algona and Sioux Falls. https://t.co/5HpXsbQnr9

— Kyle Miller (@KyleMiller89) April 10, 2017
---
From Sunday pickup basketball games in the building's new gym to church youth events, weddings, and plans for a moms group to take over the old gym, the school now has new life as a social center. And the two friends — along with Dale's dad, Russell, a retired farmer — have agreed to shoulder the ongoing costs of upkeep and maintenance to ensure East Chain School doesn't go the way of so many other community institutions.
Calkins knew what the school's eventual fate would be if they didn't step in. "We really didn't want to see the building sitting here with windows open and pigeons flying in and out," he told
WMAZ-TV
. "You might say we just have too much respect for what we have here."
Though much of the school is empty, the trophy case still contains remnants of the past, with awards and team photos. Some of those trophies hold special memories for Calkins, class of '81, and Jensen, class of '87, who helped put them there.
---
Graduates of the East Chain School didn't want to lose it – so they bought it. @BoydHuppert reportshttps://t.co/rc9Fu1cmKg pic.twitter.com/tNY8W1AjWw

— KARE 11 (@kare11) April 10, 2017
---
It seems they're not the only ones who feel the school was something special — members of the East Chain community have taken to stopping by the local gas company to help them pay the monthly bill.
Dale's wife, Cyndi, thinks the main office would make a fine coffee shop.
East Chain School has long served as a community fixture. Now the community can keep it that way.
---
---
Get stories like these delivered straight to your inbox. Sign up for The 74 Newsletter