To Test or Not to Test: As Tax Credit Scholarships Expand, Questions About Accountability and Outcomes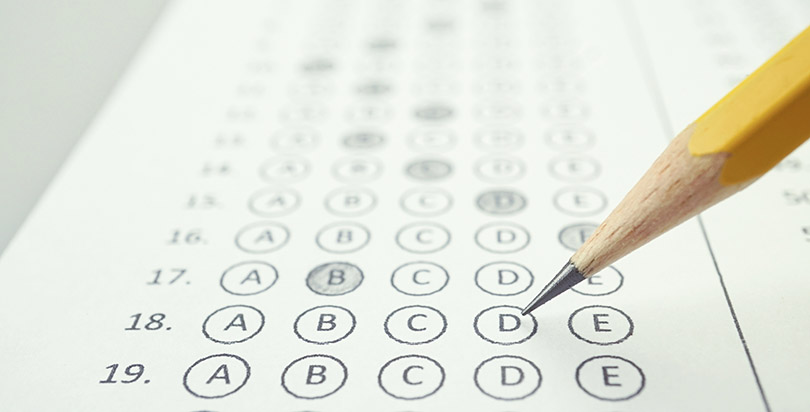 ---
---
Delivering results, private vs. public
As states have debated whether to create or expand school choice programs, many have wrestled with the question of whether to mandate state exams or any exam at all. A proposed voucher program in Tennessee has featured
significant debate
on whether participating students should have to take the same exam given at public schools or a national exam of their choosing.
In Arizona — both heralded and condemned for its lightly regulated school choice environment — a
recently expanded
school choice program now
requires
private schools with 50 or more students enrolled through the initiative to administer and publicize standardized test results.
One Arizona senator who backed the expansion
said
time was needed to "let this program do its thing and prove to us that the private schools can deliver superior results from this experiment."
It's not clear that will be possible, though: The new legislation
does not require
participating schools to take the same exam as public schools, and a recent
investigation
by
The Arizona Republic
found it difficult to obtain basic data — such as which schools are receiving public dollars or how students are doing academically — about the existing program.
It's unknown where precisely DeVos stands on the topic, though her role at the American Federation for Children indicates she might tread a middle path.
Model school choice legislation
from the group requires participating schools to administer either a national or state test and report the results back to the state. AFC's model laws also mandate reporting of parental satisfaction and students' high school graduation, college enrollment, and college graduation.
Echoing DeVos's message, AFC
states
, "Clear and consistent information about the academic performance of participating students will help empower parents and will also provide the public and policymakers with the information they need to evaluate the effectiveness of the program and participating schools."
A spokesperson for the U.S. Department of Education did not respond to a request for comment.
DeVos has frequently
cited
the test score performance of American students — the vast majority of whom attend public schools — as an argument for expanding school choice.
"I'm not sure how [American schools] could get a lot worse on a nationwide basis than they are today," she said at the Brookings Institution. "I mean, the fact that our PISA [Programme for International Student Assessment] scores have continued to deteriorate as compared to the rest of the world and that we've seen stagnant at best results with the NAEP [National Assessment of Educational Progress] scores over the years. I'm not sure we can deteriorate a whole lot."
Figlio, the Northwestern professor, says that criticizing the performance of public schools while not requiring private schools funded with public dollars to take any sort of exams smacks of hypocrisy.
"If you're going to make the argument that we need a voucher program because the public schools are failing our kids and the argument is based on test scores, then it seems like the most honest thing to do would be to have public schools and private schools taking the same test."
Disclosure: The Dick & Betsy DeVos Family Foundation previously provided financial support to The 74.
---
Footnotes:
1. Programs that have not yet been implemented, have been halted because of court challenge, or have no participant data are not counted. (Return to story)
2. Figlio was able to make estimates of the impacts of receiving a scholarship on student performance relative to similar students who didn't get a scholarship in his school years 2009–10 and 2010–11 reports because past data allowed for a comparison of the Stanford test and the state exam, showing they were highly correlated. But by 2011–12 the state test had changed and this was no longer possible, Figlio said in that year's report. (Return to story)
3. The study says in a footnote: "The research team administered the tests to both the treatment- and control-group students because many of the private schools participating in the program did not administer the SAT-9 themselves, and the team wanted to ensure that the conditions of test administration were consistent across the two comparison groups. This decision proved to be crucial when DCPS changed its accountability test from the SAT-9 to the DC CAS during the second year of the study." (Return to story)
Get stories like these delivered straight to your inbox. Sign up for The 74 Newsletter