To Survive Its School Funding Crisis, Oakland Must Learn From Its Students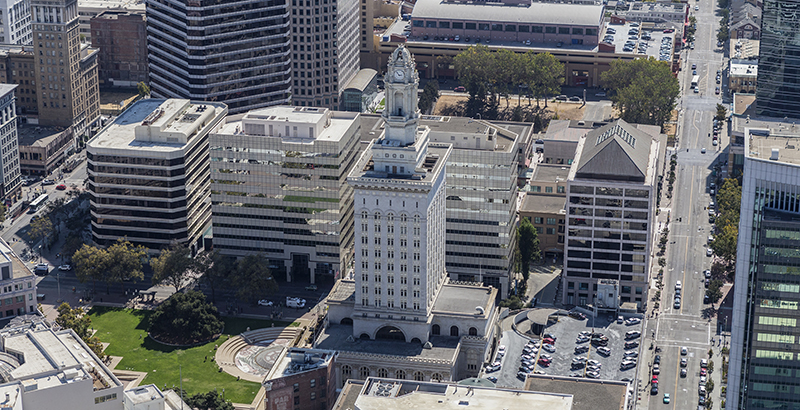 Last month, the Oakland Unified School District made the difficult decision of approving midyear budget cuts. These cuts will impact a host of different things, including, unfortunately, poverty-stricken communities that are already lacking in resources. As a former Oakland public school student, a volunteer leader in the 1Oakland community organizing campaign, and an educator working in an after-school program near where I attended school, I have been devastated watching my community go through this.
Families, teachers, and students are frustrated over the impact of the cuts in their schools, and public conversations about our schools and school funding have become increasingly tense.
As a city, Oakland has the potential to have great schools and can be an example to the nation — if we learn from our students as we navigate these challenges.
I have been teaching in after-school programs for more than five years, and I have met many students who face significant difficulties. They are newcomers, English language learners who sometimes have a hard time expressing themselves and often have to act as translators for their parents. But they are incredibly smart, bilingual, bicultural, and they know how to use what they have and make the best of it.
All the same, I worry for them, because for students like them — and like me — things unfortunately have not changed very much.
Like many Oakland students, I grew up with a single mother. For most of my childhood, she alone supported our family of three, kept food on the table, and helped us through school to the best of her ability. I struggled with navigating through Oakland's schools because there were things my mother didn't know and it was difficult for her to help me enroll in school or succeed academically as she struggled to learn a new language.
I felt like I was working twice as hard as some of the students around me.
Oakland has a large English language learner population — almost 31% across district and charter schools — and we have not figured out how to support them well. Recent test results tell us that only 5.2% of Oakland's English language learners are proficient in English, and just 8.3% are proficient in mathematics.
Now, Oakland Unified's $9 million budget cut, while necessary to avoid full state takeover, will end up hurting students even more, particularly groups of kids who are already struggling.
Students have testified at school board meetings about how damaging the cuts will be to their schools, and although some school board members have apologized, the tone has been combative between audience members. Everyone is blaming someone else.
Fighting each other will not solve our problems. Instead, we should focus our energy on being resourceful. How can we pull our collective resources and ideas from both the district and the charter community to help all Oakland students?
At the end of the day, I believe we should learn from our newcomer students who work with what they have, are genuine with their intentions, and find solutions to their problems by asking questions and connecting with the community around them.
We must come together, and soon. After all, we are all in this together.
Boris Aguilar is a graduate of Oakland public schools and a student at City College in San Francisco. He's also a volunteer in GO Public Schools Oakland's 1Oakland Campaign and an after-school teacher at Think College Now and International Community School, working with first- through third-graders on science, technology, engineering, art, and math.
Support The 74's year-end campaign. Make a tax-exempt donation now.