To Retain the Support of Black Voters, Democrats Must Re-Embrace Charter Schools
Butler: Charter schools once enjoyed bipartisan support, but Democrats have largely ceded the movement to Republicans. That shouldn't be the case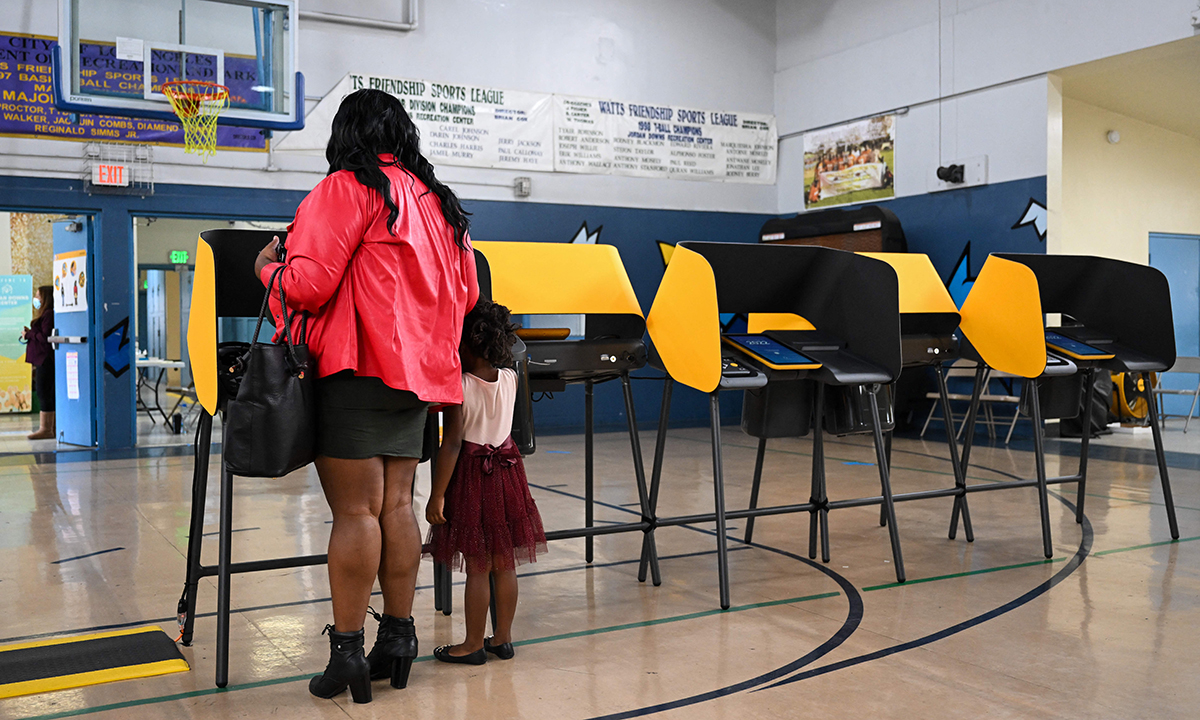 Support The 74's year-end campaign. Make a tax-exempt donation now.
The education of school children has long been a contentious issue in American politics. At its heart, its purpose is to prepare young people for the future. Parents, elected officials and communities grapple with how to best to do this, how and where schools should be built and how to fund them. Unfortunately, the legacy of segregation, white flight and the hollowing out of urban communities has left many low-income Black students stuck in poor, underperforming schools that don't prepare them for the future.
Politicians of both parties have made a lot of hay about the state of inner-city and majority Black schools. As the party that largely controls many large urban centers, and overwhelmingly wins the African American vote, Democrats politically own the outcomes in most of these jurisdictions.
The Democratic Party has pushed to increase funding for low-income schools, aiming to solve a perceived lack of funding equity. However, the districts with the most income and racial segregation actually tend to spend more on low-income and minority schools than on wealthier, typically white-dominated ones.
It's time for Democrats to re-embrace an option that is effective at improving educational outcomes for poor and minority students: charter schools. Schools should be able to innovate, and nothing fosters innovation better than a dose of healthy competition.
An evolution in public education is already in motion. During the pandemic, Black parents started homeschooling their children in significant numbers: 3% of Black students were homeschooled in spring 2020, increasing to 16% in fall 2022. While homeschooling can be a good option for many, it is not accessible to all. Therefore, Democrats need to take the initiative to embrace education reforms that can prepare large numbers of students for the 21st century economy, while maintaining enrollment in public education. Public charter schools fit this bill.
Charter schools once enjoyed bipartisan support, but Democrats have largely ceded the movement to Republicans. Some of this can be attributed to Trump administration education secretary Betsy DeVos' vigorous support for charters. But the root of Democrats' abandonment of public charter schools is the teachers unions, which have always disliked charters because most are not organized. In fact, most charter schools are explicitly exempt from union contracts. When put together, the cracks formed between Democrats and charters allowed the teachers unions, which heavily contribute to Democratic candidates, to coerce the party into withdrawing its support of these schools.
This shouldn't be the case. In Washington, D.C., for example, which is 46% Black and controlled by Democrats, public charter schools have proven to be a major success at improving education outcomes for students. City officials first embraced the model in 2007, and today, nearly half of D.C. students are enrolled in a public charter school. Furthermore, the innovations that D.C.'s charter schools have adopted and the competition they create have caused traditional district schools to improve as well.
Because they are public schools, charter schools are still accountable for providing necessary science, math and humanities education. Accountability measures prohibit them from sprinkling in science-denying concepts like creationism or "Lost Cause" mythology in U.S. history. The same can't be said for homeschooling or voucher programs that can — and do — funnel taxpayer dollars into unaccountable private academies. If children are to be prepared for the jobs of the future, they must be provided with an education that prepares them.
Charters have a proven success rate among underserved, disproportionately Black students and offer opportunities for these children to have functional schools that provide a strong education. The Democratic Party has created a political conundrum for itself: It prides itself on anti-racism, but also on being friendly to labor unions. When needed education reforms conflict with union interests, Democrats risk losing the massive support of organized labor. But if Democrats want to retain the voter strength of the African American community, they have to get real and stop playing politics with its kids.
Academically rigorous public charter schools have been shown to work, especially for Black children. They allow parents and students to choose the type of education that works best for them. Black voters want their children to succeed in school; if the Democratic Party is to maintain their loyalty, the least it can do is get out of the way of children's educational opportunities and support the public charter schools that support them.
Support The 74's year-end campaign. Make a tax-exempt donation now.