Medler: To Help Charter Schools Meet the Challenges of Coronavirus, States Should Follow Florida's Lead in Obtaining Federal Funding Waivers & Reallocating Millions for Relief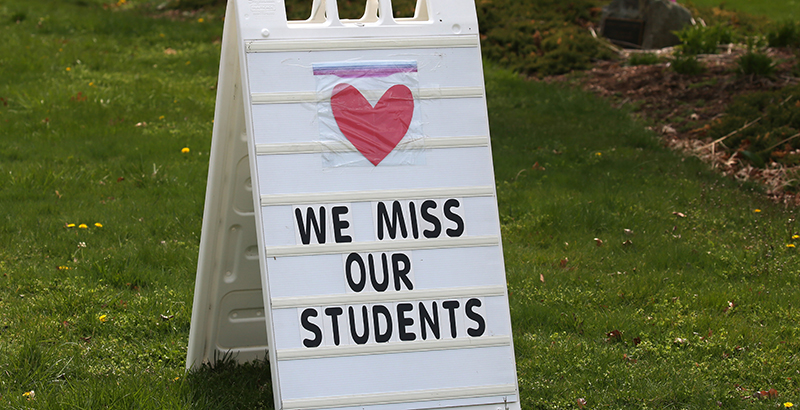 F
lorida recently received approval from the federal government to reallocate $10 million in federal money to help charter schools cover costs related to COVID-19. Five other states have already asked for similar waivers, and many more should consider doing so. Charter schools and their supporters should reach out to their local State Education Agency to encourage them to follow Florida's lead. This would substantially increase the amount of money available to schools during the crisis.
The U.S. Department of Education on June 8 approved the first waiver allowing a state to use Charter School Program funding, originally designated for starting new charter schools, to help existing charter schools cover costs related to the COVID-19 pandemic, like remote learning. Similar waivers from Colorado, Massachusetts, New York, Tennessee and Wisconsin are currently pending, and other states have expressed interest in the approach.
Charter schools are also eligible for support under the federal Coronavirus Aid, Relief, and Economic Security Act and its Elementary and Secondary School Emergency Relief Fund. However, many charter school advocates fear that charter schools will not receive parity in funding from these programs based on the way that other federal funding streams are distributed by states and districts. Shifting CSP funding to meet emergency needs is one way to remedy the anticipated funding disparity.
Officials at the Florida Department of Education will allocate funding based on need, focusing on charter schools with higher proportions of students from low-income families and schools that are not part of networks. The FDE will provide schools with new one-year subgrants averaging between $200,000 and $250,000. Funding will reimburse expenses incurred since the beginning of the emergency or incurred during the next school year. Subgrants will cover things such as the purchase of technology and software, internet access, staff training and strategies to serve special populations like students with disabilities. Response by charter schools in Florida has been strong. Within 24 hours of the release of a request for applications, more than 100 schools had submitted a letter of interest.
While many charter schools were able to quickly establish distance learning programs this March, others struggled to transition. Anecdotally, observers saw challenges hitting smaller charter schools and those without connections to larger networks. State surveys of schools in other states have demonstrated uneven capacity a­mong charter schools in their efforts to respond to the crisis.
Should other states follow Florida's lead, their charter schools would be able to use that funding to develop remote learning infrastructures beyond home Wi-Fi access and hardware — like funding professional development for teachers or other costs associated with improving services to all students during the closures. CSP funding could also help with the expected costs of implementing social distancing. (The National Charter School Resource Center is providing technical assistance to state education agencies with CSP grants.)
The federal CSP has always contained expansive waiver authority, allowing the secretary of education to approve waivers that help states pursue any of the statutorily defined purposes of the CSP. Historically, the department has discouraged waivers outside of requests for minor adjustments to the administration of traditional charter school grant programs. The secretary's approval of this waiver signals a significant shift, which is likely due to the urgent needs of schools during this emergency.
The waiver authority is available to states with older grants awarded under No Child Left Behind as well as states with more recent grants awarded under the Every Student Succeeds Act. Charter management organizations that received grants directly from the Education Department may also be able to get waivers to reallocate their CSP grants.
Typically, charter schools can only receive one startup grant from the CSP. Under this waiver, charter schools would become eligible for a second grant related to COVID-19. Charter schools that already have a current CSP grant are ineligible for Florida's new program. Other states have considered amending grant awards to add more funding to charters with current startup grants.
The Florida waiver application was submitted soon after the closure of school buildings in March, and state officials have been clarifying details of their application in discussions with Education Department staffers. Other states interested in reallocating CSP funds should examine the Florida application. They may be able to get similar waivers approved relatively quickly by modeling on Florida's approach.
Alex Medler is executive director of the Colorado Association of Charter School Authorizers and former director of the National Charter School Resource Center. He formerly served as acting director of the Public Charter School Program at the U.S. Department of Education.
Support The 74's year-end campaign. Make a tax-exempt donation now.