Tinder for Teachers: New Apps Are Matching Lonely Educators With Schools Ready To Love Again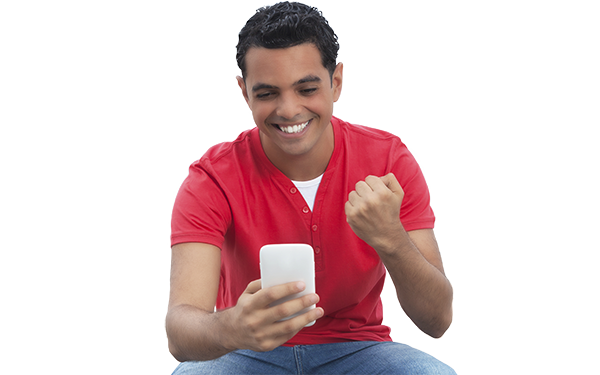 Suraj Gopal is an intern at The 74. He is a New York City public school teacher.
As a classroom teacher, I've learned that hiring practices in New York City schools can be shockingly misguided. I never felt this more keenly than at the beginning of my tenure with New York City Teaching Fellows, a training program for new educators.
A district school principal found my resume on the "open market" — an online school employment database — and contacted me for an interview. Bizarrely, I met her at an abandoned church. After a fifteen-minute conversation, she offered me a position. I couldn't actually believe my ears, and stammered that I would get back to her.
I wondered what teaching would be like at her school but couldn't find any information and eventually took another offer. But I recall thinking that many young teachers just like me would jump at the offer only to learn the school was nothing like they'd hoped.
Researchers agree that teacher retention would likely lead to greater gains in student achievement. The
latest and most comprehensive study
indicates that roughly 17 percent of teachers leave within five years of entering the profession (not over fifty percent, as is commonly believed).
Research
has demonstrated the negative effect of turnover on students, particularly for schools with large low-income, African-American populations.
It's not surprising, because turnover harms culture, community, and student trust in the education system, as well.
Policy-makers have a range of ideas for improving retention and some will probably help.
Raising pay
, for instance, might keep teachers around longer, though many seem to have accepted their financial lot when entering the profession. In addition to being inherently costly, however, pay increases need to be negotiated into legislation, at least for district schools. This would be a lengthy process. In the meantime, why not try to keep teachers around by connecting them with the schools that best suit their skills?
Waine Tam and Luis Pazmino first had the idea for
Selected
, an app that matches teachers with schools, after creating
Tutorlist
, a marketplace for talented tutors to self-advertise to interested families.
According to Tam, traditional education recruiters use methods they describe as "post and pray" — advertising vacancies on a school website and hoping someone applies. Tam heard about it in the course of a poorly attended recruitment fair in New York City.
The paucity of job-seekers gave him more time to pitch his product to administrators, but he was puzzled that the busy upper and lower school principals of a New Jersey private school choose to spend three hours in a mostly empty gymnasium hoping a few candidates would stroll in.
Sadly, low-yield events like this are common.
Using Selected, teachers answer eight quick questions regarding their desired school type, and their answers are compared with the results of the NYC school survey. The results are ranked in terms of overlap of values; for instance, if a teacher decides that project-based assessments are an important part of their teaching style, schools that use these assessments will rank higher.
Applicants can choose which schools they want to see their profile — an important departure from the New York City Department of Education's open market, which publicizes the profile of all who join it. With Selected, if teachers don't want their administrators to know they're considering a change, they are safe on Selected. Applicants can also screen out certain networks if they know they are not looking for positions in them.
Alicia Herald is another in the emerging "matching sector." With
MyEDmatch
, she came at the problem with a different solution: ask direct questions of teachers about their academic and school discipline practices, then share the results with schools to determine suitability. MyEDmatch particularly focuses on questions that "take into account things like learning style, levels of desired autonomy v. structure, and team mentality." Her product has been on the market since 2013, and its algorithm has continued to be tweaked as new data comes in.
At the extreme end of the survey approach lies
TeacherMatch
. Out of curiosity, I subjected myself to its 100 question EPI (Educators' Professional Inventory), which is roughly divided into sections that assess cognitive abilities, teaching skills, and what the app designates "attitudinal factors" relating to lifestyle and self-perception.
In addition to these questions, applicants upload a digital teacher's license, resume, and teaching video or portfolio. The video and portfolio are not required, although they allow applicants to reach "expert engagement" on the site and access a recruitment mentor. I couldn't reach representatives of TeacherMatch, but its website claims to have used psychometricians and research organizations in designing their questions.
Which of these choices is best for the typical educator seeking a new placement? TeacherMatch and MyEDmatch have a more traditional approach, with prospective hires providing information that the sites use to rank them for schools. To ensure a successful match, they tend to gather a large set of data for each candidate.They also tend to prefer a large set of candidate-provided data points to ensure a successful match.
Waine Tam feels differently. "There are only a few questions that matter," he says. "We're focused on the school and teacher experience (of the app). How can we cut out one more click? Time is money."
Human resource consultants
say organizations need diversity to function optimally, meaning that a matching app shouldn't narrowly limit the definition of a great hire. "We don't believe there are right and wrong answers to the questions, but believe alignment is critical," Herald says. (Even so, with all of these apps the user is likely to feel incentivized to answer in a way that she feels will please potential employers, rather than speak entirely honestly.)
The emerging solutions provided by the new apps improve on past methods, but we're still in an early, data-collecting phase of electronic school/teacher matching. Research on retention has barely scratched the surface;
survey responses
from a U.S. Department of Education study of "stayers, movers, and leavers" give a general picture of why teachers quit, but even in more advanced research (see, for instance,
Richard Ingersoll's work
) we can't definitively answer questions about why teachers stay or go.
For educators trying to navigate a market that doesn't necessarily match teachers and schools effectively, however, the fact that dedicated tech companies are focusing on the challenge is auspicious.
And matching may just be the beginning. Tech proponents hope that new advances will create more efficiency for schools and districts on a wide range of tasks, allowing principals and other leaders more time to solve fewer problems. For the moment, however, there's growing excitement that technologists are reworking one important and thorny obstacle to school success.
Get stories like these delivered straight to your inbox. Sign up for The 74 Newsletter