Time to Refocus on Civics, for the Good of the Country — and Student Literacy
Berner & Ross: If current events have made one thing clear, it is that schools must again teach the fundamentals of being informed, engaged citizens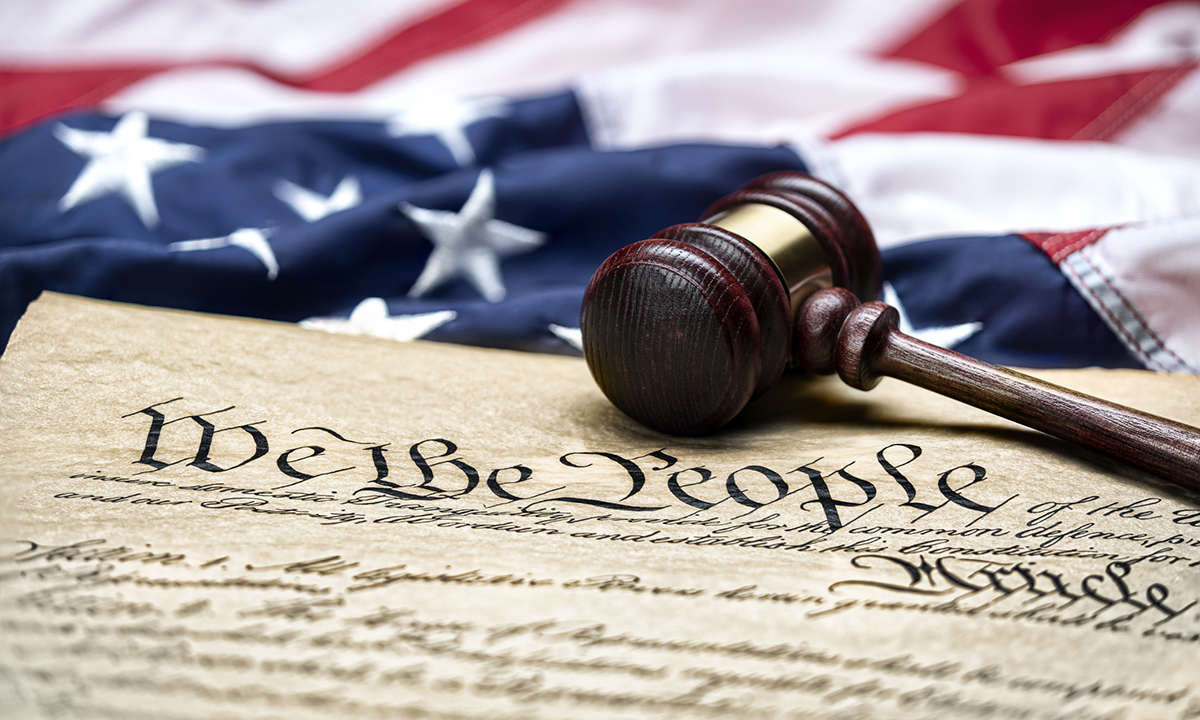 Support The 74's year-end campaign. Make a tax-exempt donation now.
When most Americans think about K-12 education, reading, writing and arithmetic tend to come to mind first. But public schooling, as envisioned by Horace Mann, serves another vital purpose — to educate students about their roles and responsibilities as members of the nation's constitutional democracy.
Unfortunately, over the past half-century, that central civic mission has largely been lost. But if this moment in the country's history has made one thing clear, it is that now is the time for schools to again teach young people the fundamentals of what it means to be informed and engaged members of this self-governing society, and what is needed if the country is going to recover from the current polarization and discontent.
For this reason, the country should take an active interest in the Civics Secures Democracy Act, a bipartisan piece of legislation that would infuse states with $1 billion annually over the next five years to enhance instruction in civics and U.S. history. The bill, reintroduced in the Senate this summer, would invest federal funds to improve social studies education, leaving to local districts and states decisions about what is taught, and how.
With or without the federal funds, this investment in social studies must happen, along with a rethinking of how to approach the subject.
Students need enthralling encounters with the perennial questions that human societies must address, using rich materials that make otherwise theoretical questions relevant in their own time and place: What is the proper relationship between the individual and the state? What does a just society look like? Who decides?
Early reviews of social studies curricula by The Johns Hopkins Institute for Education Policy have found strong options already on offer. And a recent initiative, Educating for American Democracy — which was led by iCivics, Harvard, Tufts University and Arizona State University — sets a promising course by starting with the big questions, walking kids deep into the controversies and helping them out the other side. For instance, one EAD-inspired sample lesson asks, "What is the compromise between individual rights and the common good?" and includes guided primary source readings from the Federalist Papers and the Bill of Rights, to name a few. 
This kind of reasoning and analysis of sources, which are essential to social studies, connect back to reading and writing as part of a complete K-12 education. In fact, spending more class time and resources on social studies actually boosts reading achievement, as it enables a different approach to literacy — particularly if it includes not only rich source material, but engaging questions and ample opportunity for debate and deliberation. The benefits are particularly pronounced for girls, low-income students and English learners.
In the process of learning to decode language, students should also be accessing wide tranches of knowledge about the larger world. By the time they can read fluently, the clear priority becomes the acquisition of knowledge about the world, from science and U.S. history to world geography and current events, from fables and fairy tales to epics and Shakespeare.
The complete educational imperative for schools is broad exposure to the big questions of human life and to the variety of human experiences through every subject studied in the classroom. Knowledge matters, and knowledge is cumulative. To summarize a lead researcher in this field: "The more you know, the easier it will be for you to learn new things."
Increasing students' access to rich, inquiry-driven social studies instruction will also build social studies-specific literacy muscles. When students read and write in different content disciplines, they learn not only the content, but also how literacy is used in that field. Historians read and write differently than novelists or chemists. In the process of examining primary and secondary sources, learning and practicing the field's strategies for sourcing documents to understand bias and context, students can develop the capacity for nuanced interpretations and civil tolerance that the United States' increasingly polarized society desperately needs.
Schools must offer these open doors to each and every child in the United States.
The opinions expressed in this piece are the authors' own and do not necessarily reflect the views of iCivics, The Johns Hopkins University or The Johns Hopkins Institute for Education Policy.
Support The 74's year-end campaign. Make a tax-exempt donation now.