Time to Make Free School Lunch Programs Permanent — and Open to All
Dukes: White House Conference on Hunger, Nutrition and Health is a unique opportunity to profoundly impact the health and well-being of all children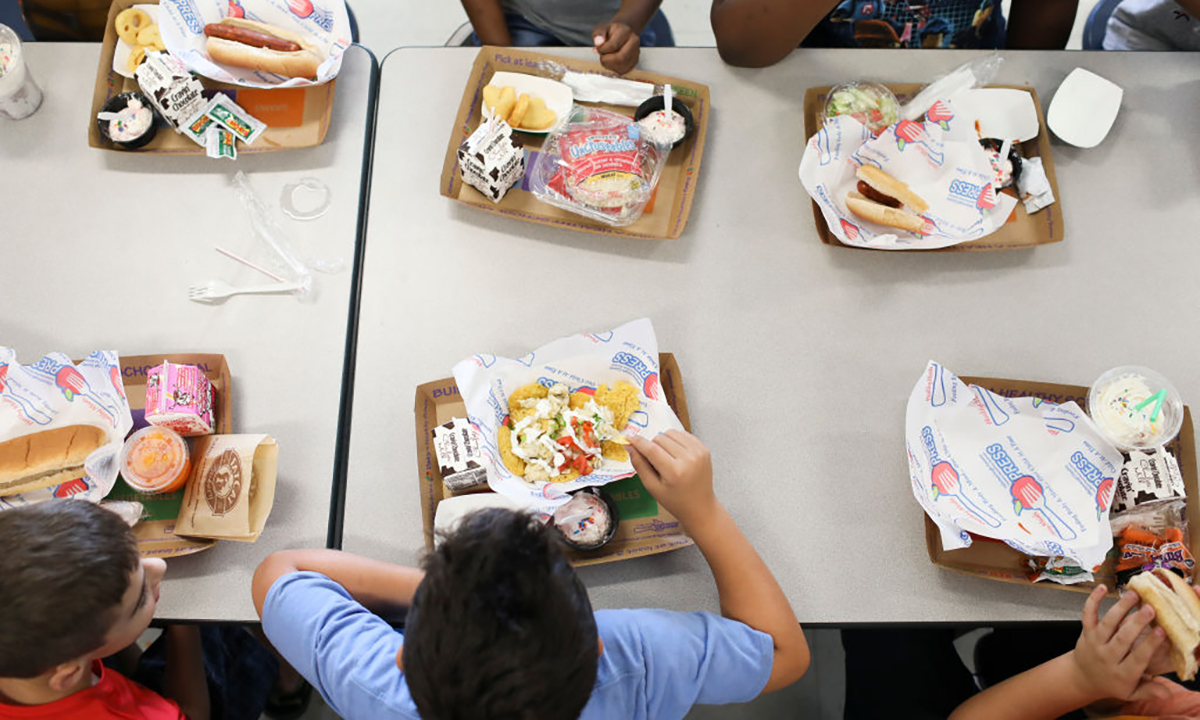 Get stories like these delivered straight to your inbox. Sign up for The 74 Newsletter
For children around the country, going back to school means new sneakers and backpacks, homeroom assignments, summer book reports and catching up on vacation stories. This year, there's an added sense of excitement, as districts and schools fully return to in-person education.
But for too many families, the anticipation of a new school year is tempered by the persistent fear that their children won't have enough to eat.
According to the U.S. Department of Agriculture, over 38 million people in the United States are food insecure; 12 million of them are children. In 2020, at the onset of the COVID-19 pandemic, Congress passed the Families First Coronavirus Response Act and CARES Act, which gave the department the authority to provide school meals — both breakfast and lunch — to all families, free of charge. As schools remained empty, these waivers empowered districts to literally meet hungry families where they were throughout the pandemic, whether delivering boxed meals to their homes or providing drive-up service in school parking lots. Unlike years prior, there were no prerequisites or requirements to prove need; all students and families were eligible.
Now, the government is grappling with whether schools can go back to the way things were before, and how — particularly as socioeconomic conditions worsen for families already living on the margins. Caregivers struggling to put food on the table breathe a little easier knowing their children have access to two meals a day in school and during the summer. Even families who never qualified before find themselves relying on what's commonly known as the school lunch program.
On Sept. 28, the White House will host the Conference on Hunger, Nutrition and Health for the first time since 1969. That original event has shaped the nation's food policy agenda for the past 50 years, and now, the Biden administration will set the course for the future. The conference will focus on five pillars: improving food access and affordability, integrating nutrition and health, empowering all consumers to have access to healthy choices, supporting physical activity for all, and enhancing nutrition and food security research.
This is a unique opportunity to profoundly impact the health and well-being of all children. Even before the pandemic, advocates argued that children and families were slipping through the cracks, either because they didn't apply for the school lunch program or fell short of eligibility. By enacting a universal free lunch program that eliminates the tedious application process and allows all students to eat at school, there will be no reason for any child to go hungry again.
The benefits are many.
Ensuring that students are fed daily removes stress from teachers and school systems are already under unprecedented challenges as they cope with staffing shortages, learning gaps from two years of remote school and increasing mental health issues. The fact is that hungry children can't learn, but when students are provided with nutritious, health-supporting meals, behavior issues go down, focus improves, test scores go up and attendance increases. When schools are part of a wider network of social service and clinical providers, they can connect struggling families with additional resources, whether it's a food bank, an employment agency or a counseling center, because more often than not, a family that is food insecure has other unmet needs as well.
But beyond nutrition, there's another strong argument to providing universal free school meals: It reduces the stigma for students on traditional free and reduced-fee programs, because there's no longer a difference between them and their peers in the cafeteria. Without the worry that others are judging, it's likely that students' anxiety will be reduced, potentially improving their overall mental health. As school-based mental health providers work overtime to address an ever-increasing list of student needs, this is a welcome, much-needed support.
When families have their basic needs met, students are better prepared to learn, and school staff can spend less time finding food for hungry students and more on teaching them what they need to learn. Enacting a national free lunch program won't be easy; there are logistics, costs and political will involved. But children are this country's most important natural resource. Investing in their health and well-being directly impacts the nation's economic and social future.
Get stories like these delivered straight to your inbox. Sign up for The 74 Newsletter