Three Decades After Its First School Funding Lawsuit, New Hampshire Turns to the Public for the First Time to Find an Equitable Solution for All Students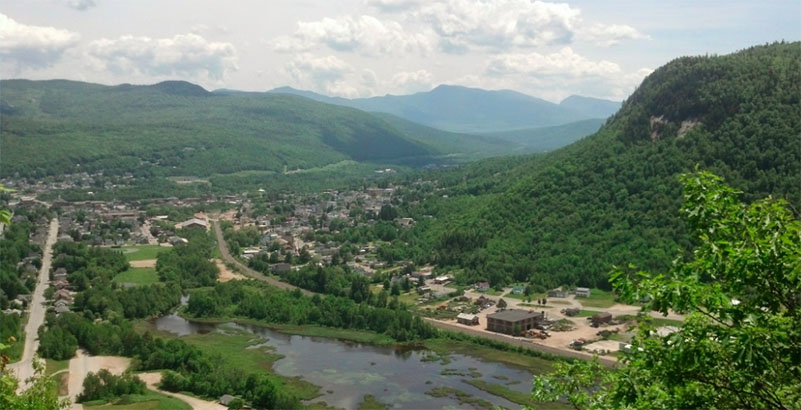 It's been more than a generation since the first of New Hampshire's school funding lawsuits was decided, and yet the state is starting from scratch — again.
The Commission to Study School Funding, which met for the first time in January, has a $500,000 grant from the state legislature and the mandate to find a way to provide an equitable education to all its 184,670 pre-K-12 students, whether they live in the poor, rural towns of northern New Hampshire or the bustling and property-tax-rich communities in the south.
It is the third such state commission in 20 years, and it comes into focus just as Democratic candidates for president descend on the Granite State for the Feb. 11 primary, many with their own plans for how to finance public schools.
But in the Live Free or Die state, officials aren't turning to the federal government for solutions. New Hampshire has been experimenting with its own remedies since the state Supreme Court ruled in the Claremont lawsuits of the 1990s that it had to provide an adequate education for all.
In 1992, five towns, including Claremont, sued the state, claiming that educational opportunities weren't spread equally among all students and that school funding was too dependent on local property taxes. This was the first of several lawsuits, one of which is ongoing, that address the state's obligation to fund an adequate education for all.
What's different in the New Hampshire school-funding debate this time around is that the commission is not made up solely of lawmakers, said Liz Canada, director of policy and practice for Reaching Higher NH, a nonprofit that analyzes public education policy.
"This is the first one that has members of the public, and that is a major difference," Canada said. "In the first meeting, they repeatedly cautioned against making any predictions upfront. They are committed to following the research around equity and the impact of current funding before making any proposals. They are doing a deep dive and plan to be more extensive than previous committees."
Among those happy to have a seat at the table is Corinne Cascadden, who spent 41 years working in the rural Berlin Public Schools, the last 10 as district superintendent.
In a community where 60 percent of the property is tax exempt because of state and federal buildings and National Forest land, Berlin suffered when a 2012 law required the phasing out of stabilization funding, with a 4 percent cut every year. Stabilization funding is state money that property-tax-poor districts rely upon to help make their budgets, Cascadden said.
"It was tough," Cascadden said. "Every year we had to plan on a quarter-million dollars less revenue. So, every year you had to decrease staffing and programs."
In 2019, things reached a low point for Berlin, a district with 1,100 students.
"We closed a building," Cascadden said. "We compressed all of our grades into two buildings. We put the elementary school in an old high school, without doing any renovations. We decreased staff, realigned services, and that's the best we could do."
Cascadden traveled to the state house in Concord nearly every week in the 2018-19 school year to beg for more aid. Finally, the legislature relented and added $140 million to the state education budget to restore stabilization aid statewide. The money didn't come through, however, until Gov. Chris Sununu signed the budget in September.
By then, Berlin's students had already been crammed into two buildings and Cascadden had retired. She now fills in as an interim superintendent in Littleton, a smaller district with nearly equivalent poverty levels but a larger tax base that better insulates it from the impact of state cuts.
"Littleton has a thriving downtown and is not as dependent on state aid," she said. "They still have pain, but not as much pain."
In addition to changing the formula for state aid and funding full-day kindergarten, the budget established the new school funding commission. Its report is due to the Democratic-controlled legislature in the fall. Any funding changes would have to be approved by Gov. Sununu, a Republican. Still, Cascadden was excited to be selected as one of the commission's 16 members.
"We are starting with reviewing all this history," she said. "We need to see what's been done thus far before we can move ahead."
Among the proposals to be studied is one called student-centered funding. Researchers at the Foundation for Excellence in Education, the group founded by former Florida governor Jeb Bush also known as ExcelinEd.org, conducted a study of New Hampshire school funding in 2019. It found that, of $16,940 in average per-student funding, only 25 percent follows a child who moves from one school district to another. If a child goes to one of the state's 29 charter schools, 42 percent of state funding follows.
The study said that student-centered funding was fairer and more transparent, benefiting school districts, public charter schools, parents and children.
"The Foundation for Excellence in Education has provided an important contribution to the conversation about how primary and secondary education is funded in New Hampshire," state Education Commissioner Frank Edelblut said in a press release regarding the study. "Our fierce defense of local control of education needs to recognize that the most local control decisions are the choices parents make for their children. When we support families in the decisions they make, student outcomes are stronger."
ExcelinEd conducts audits as a free resource in any state where policymakers are interested, which was the case in New Hampshire, Jess Boyd McCullough, the organization's deputy director of state communications, said.
"ExcelinEd's study has not yet come up in the new NH Commission to Study School Funding's discussions so far," she said. "ExcelinEd supports student-centered funding that prioritizes each child's learning, where all students receive base funding — with additional amounts depending on student characteristics — and public dollars follow the child."
And that's only one proposal.
John Tobin and Doug Hall, members of the New Hampshire School Funding Fairness Project, say the problem is simply not enough state money.
Writing in the Concord Monitor last month, Hall and Tobin, who was the lawyer in the Claremont case, said:
"The formula the state used for the 2018-19 school year stated that an adequate education could be provided for a base $3,636 per student and also provided small supplements for each special education student, each low-income student and each English-language learner. After adding the supplements, the state said an adequate education should average $4,502 per student.
"The true total expenditure per student in 2018-19 was about $19,000."
So, while Democratic candidates seeking to win the state's 33 delegates may bring their own education proposals — Bernie Sanders and Pete Buttigieg want to triple Title I funding for high-poverty schools, Elizabeth Warren wants to quadruple it, Joe Biden wants to ban private charter schools, and Amy Klobuchar wants to tie federal aid to equitable funding formulas — they had best come prepared with some knowledge of the long and tortured history of New Hampshire school funding.
Voters in the Granite State have likely heard it all before.
Disclosure: The Walton Family Foundation, Bloomberg Philanthropies, the Bill & Melinda Gates Foundation, the Chan Zuckerberg Initiative, the William E. Simon Foundation, the Doris & Donald Fisher Fund, and the Carnegie Corporation of New York provide funding to the Foundation for Excellence in Education and The 74.
Get stories like these delivered straight to your inbox. Sign up for The 74 Newsletter