This Week's ESSA News: Yes, All 34 Plans Are In, but a Few New Questions About Graduation Requirements and Special Ed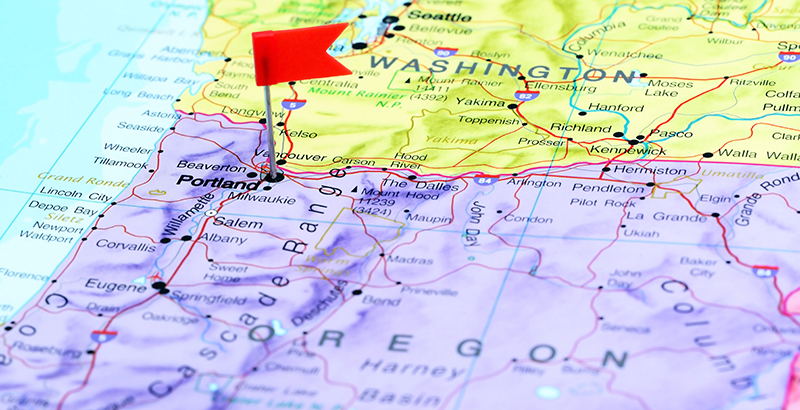 This update on the Every Student Succeeds Act and the education plans now being refined by state legislatures is produced in partnership with ESSA Essentials, a new series from the Collaborative for Student Success. It's an offshoot of their ESSA Advance newsletter, which you can sign up for here! (See our recent ESSA updates from previous weeks right here.)
Education Secretary Betsy DeVos announced Oct. 17 that all state plans — submitted by 34 states and Puerto Rico — are "complete and ready for peer review." DeVos identified this as "another key step in implementing ESSA," and that the department had "worked closely with each state to ensure their plans were ready for peer review."
Department staff and peer reviewers will now take a look at the plans for compliance with the federal law. (Bellwether and the Collaborative will also be working with more than 40 education experts to independently peer review these plans, as they did with the first round states.)
Alabama was one of the last states to approve and submit its plan after being granted a hurricane-related delay. WSFA 12 News reports that when approving the plan, the Alabama State School Board said that "changes will be needed in the future."
Parents and advocates of special education students raised concerns regarding the plan because it "allows any sub-group (such as special needs) with less than 20 kids in a school" to "not count in the evaluation process." Interim Superintendent Ed Richardson said that he hopes "to set up future meetings to help come up with a few priorities for the concerned parents, which could then be brought to the school board," and "create a framework to make sure those concerned with issues like special education can get their voices heard."
Military Student Identifier and helping military-connected students
The U.S. Navy's Proceedings magazine published a piece last week about the education for military-connected students and the readiness of our armed forces written by Jim Cowen, executive director of the Collaborative for Student Success, and Marcus Lingenfelter, vice president of state and federal programs for the National Math + Science Initiative.
One "key factor in the degradation of military readiness," they write, "involves a very personal element: service members and their young families." Any service member with kids "will tell you that the quality of education for their children is of top priority," and military families "are making choices about whether to accept a particular duty station or, worse, leave the armed forces based in part on the quality of the military bases' schools." Cowen and Lingenfelter highlighted ESSA's Military Student Identifier as a watershed local-level development.
Amelia Harper at Education Dive also has military-connected students in mind, writing about a new District Administration brief that notes school leaders "need to be aware of how the experiences of military families create special challenges in the way students connect to the world, the social and emotional challenges they face, and the educational needs they have."
Now, the new ESSA law "requires schools to identify children in military families and provide support for students who face multiple school transitions in their lives as well as the stress of having one or both parents deployed for long periods of time." In addition, schools with large numbers of military families are "employing 'military family life consultants' to assist in school transitions or creating 'buddy programs' to connect these students to their new students in an attempt to smooth the process."
Colorado doubles up on quality systems for state schools
Chalkbeat reports that, in "an effort to keep federal dollars flowing to Colorado classrooms," the State Board of Education has voted "to create two quality systems for the state's schools — the existing one designed in 2009 by state lawmakers, and a new one that meets federal requirements."
Why? After Colorado became the epicenter of the opt-out movement in 2015, the state board "adopted a policy that forbid the state from lowering a school's quality rating if they missed the 95 percent participation requirement." But this move "proved to be a sticking point when state officials submitted Colorado's plan for complying with" ESSA. Federal officials "sent the plan back, saying the opt-out provision didn't comply with the new law." The compromise focuses on "school quality ratings that don't penalize schools for high opt-out rates."
Oregon parents concerned graduation requirements could risk transition services
Oregon parents of students with disabilities are concerned that "a change to modified diplomas could risk transition services" for their children, according to the Portland Tribune. Under ESSA, all states must "use one high school diploma — the one that a 'preponderance' of students earn — to count as their graduation rate."
A state Senate bill was drafted to match graduation requirements with ESSA, but some parents of students with disabilities are worried "they will have to pick getting a diploma for their child or getting them the services they were promised until age 21." This "would make those students' dreams of attending college or getting a job much more difficult," according to a special education advocate.
Want to stay up to date? Click here to sign up for the ESSA Advance newsletter to receive all the information in your inbox every Wednesday.
Get stories like these delivered straight to your inbox. Sign up for The 74 Newsletter