This Week's ESSA News: What Democrats Winning the House Could Mean for Education, Fixing Tennessee's Low-Performing Schools & More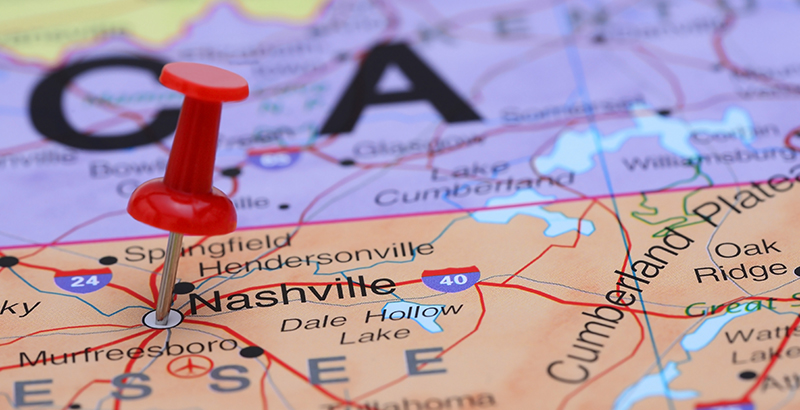 This update on the Every Student Succeeds Act and the education plans now being refined by state legislatures is produced in partnership with ESSA Essentials, a new series from the Collaborative for Student Success. It's an offshoot of their ESSA Advance newsletter, which you can sign up for here! (See our recent ESSA updates from previous weeks right here.)
Andrew Ujifusa reports for Education Week that if Democrats win back control of the House of Representatives in November, "expect civil rights to grab the spotlight and for congressional subpoenas in the name of education oversight to become more popular," particularly through the lens of ESSA. Democrats could refocus on their "past criticisms that [Secretary of Education Betsy] DeVos has approved too many ESSA plans that leave disadvantaged students, especially students of color, out in the cold when it comes to labeling schools that need improvement."
More broadly, Ujifusa writes that Democrats will "have to prioritize where education stands in the list of areas where they want to push back on the Trump administration, as well as what education issues to investigate." Ultimately, elementary and secondary education might be deprioritized in favor of higher education, including issues such as cutting college costs and "how DeVos has handled student loans and for-profit colleges."
See below for more ESSA news.
1 Feds, Tennessee finally agree on fixing low-performing schools
After months of wrangling, "federal and Tennessee education officials have come to terms on how to identify and address the state's lowest-performing schools in light of last spring's problem-plagued student assessment program," Marta W. Aldrich reports for Chalkbeat. This agreement "navigates conflicting state and federal laws over the use of test results" — including ESSA — and "means the state Education Department will release three lists of challenged schools in the coming weeks." One of these lists, the state's "highly anticipated" tally of "priority schools," which are in the bottom 5 percent, will not include last year's problem-plagued TNReady scores. This priority-schools list is issued every three years and will "serve as the basis for determining state interventions and supports for at least the next year," Aldrich reports. The other two lists "will include those results in deciding which schools will receive additional federal funding."
2 Closing the opportunity gap
In a recent report, the Learning Policy Institute examines how states are leveraging ESSA to address educational inequities, increase inclusivity in schools, and help all students reach their potential to succeed. The report "provides information on which states have committed in their ESSA accountability plans and school improvement efforts to use one or more of five measures (or "indicators") to diagnose and address sources of inequity and school failure and to support the success of all students." These indicators include suspension rates, school climate, chronic absenteeism, extended-year graduation rate, and access to a college- and career-ready curriculum. The report also includes "a series of online interactive maps that show which states are using which indicators and how they are measuring student performance on that indicator."
3 Democrats look to block using ESSA funding on guns
Andrew Ujifusa reports for Education Week that "Democrats on Capitol Hill are using just about every tool they can think of to try to stop Every Student Succeeds Act money from being used by schools to purchase firearms" — including the federal budget. On Sept. 7, two top Democrats on the House Education and the Workforce Committee, Bobby Scott of Virginia and Suzanne Bonamici of Oregon, "asked congressional leadership to include a ban on Title IV money from going toward guns and firearms training in the education funding bills currently under consideration on Capitol Hill." These grants are meant to fund school safety, ed tech, and "supportive school climates," but Scott and Bonamici say if that if DeVos "lets those grants go to guns, she'll be subverting the fundamental purpose of the grant."
Want to stay up to date? Click here to sign up for the ESSA Advance newsletter to receive all the information in your inbox every Tuesday.
Get stories like these delivered straight to your inbox. Sign up for The 74 Newsletter