This Week's ESSA News: Trump's Education Budget Under Fire, Idaho Rethinks Accountability Goals, Building Trust Key to Engaging Rural Parents in Georgia & More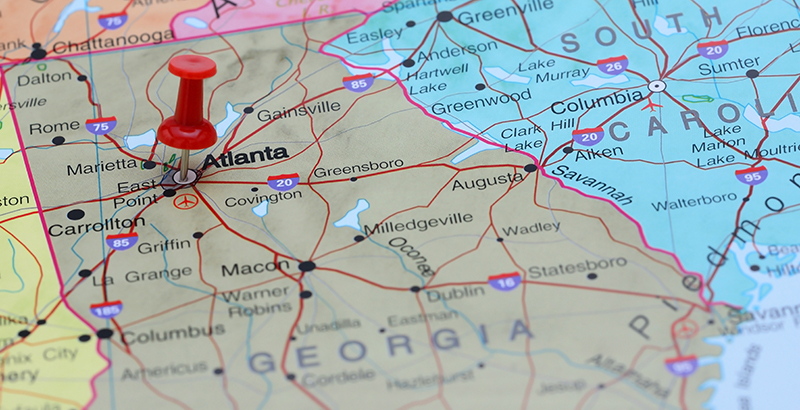 This update on the Every Student Succeeds Act and the education plans now being implemented by states and school districts is produced in partnership with ESSA Essentials, an ongoing series from the Collaborative for Student Success. It's an offshoot of their ESSA Advance newsletter, which you can sign up for here! (See our recent ESSA updates from previous weeks right here.)
President Trump's 2021 budget proposal is receiving harsh criticism from education unions, such as the National Education Association and the American Federation of Teachers. While it is "more than likely to be rejected by Congress," the proposed budget includes a number of cuts in education funding and changes in education policy, including "an elimination of the government's Charter School Program with the intention to have the program lumped into other education department programs."
Additionally, according to NEA President Lily Eskelsen García, the "Trump/DeVos budget continues pushing schemes that will result in deep funding cuts to public education, including $5 billion for a private school voucher program that will take already scarce money out of public schools." She also noted that "by turning Every Student Succeeds Act funding for schools into a block grant program, this budget would effectively make deeper cuts to funding for our students in communities with the greatest need."
Idaho state board rethinking accountability goals
The Idaho State Board of Education is considering changes to the state's accountability system to ensure that performance metrics not only are complying with federal requirements under ESSA, says State Board President Debbie Critchfield, but are actually helping target, address and improve student performance and achievement. Critchfield wants to "use appropriate accountability where it best serves students and support the work of local school boards in accomplishing their goals as well as the federal accountability requirements under ESSA." She also highlighted the need to focus less on proficiency and more on growth. The board will continue to review student performance measures in order to ensure an equitable approach for all of Idaho's school districts.
The Idaho House Education Committee had previously voted to "repeal all of Idaho's K-12 academic standards in math, English and science." Since then, the Senate Education Committee voted unanimously to keep the standards.
Also in Idaho, unequal access to advanced coursework for Latino students
Despite some modest improvements since the state "implemented a new accountability system under the Every Student Succeeds Act," Latino students in Idaho "have unequal representation in Advanced Placement classes, advanced math in junior high and especially in elementary school gifted and talented programs," according to a nationwide comparison by Education Trust. For example, despite Latinos making up 19 percent of elementary school students, only 6 percent of students enrolled in gifted programs are Latino. According to Kris Rodine with the Idaho State Department of Education, "Our accountability system focuses on the need to continue to improve participation in advanced courses and opportunities for Latino students … and we have made significant improvements on that front."
Building trust with rural parents
In the Atlanta Journal-Constitution, education expert Christopher Holmes takes a look at what rural school districts can do to facilitate greater parent engagement. Holmes writes: "To meet the goals of parent and family engagement policy in ESSA, educators must abandon their own middle-class mindsets and cultivate relationships that value and consider the cultures in rural communities." Holmes says that schools can leverage the autonomy provided by ESSA "to develop and implement unique programming that specifically focuses on the needs of their student population." Ultimately, when rural schools "develop new and innovative strategies that gain them access to the communities they serve," Holmes argues, parents will become more engaged and aligned with rural school districts across Georgia.
Want to stay up to date? Click here to sign up for the ESSA Advance newsletter to receive all the information in your inbox every Tuesday.
Get stories like these delivered straight to your inbox. Sign up for The 74 Newsletter