This Week's ESSA News: The Opportunities and Risks of New Hampshire's Innovative Assessment Experiment, 4 States Are Approved for 'Ed-Flex' Regulation Waivers & More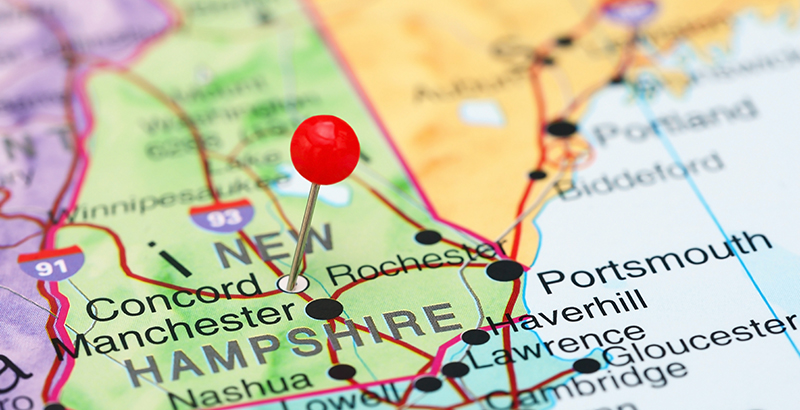 This update on the Every Student Succeeds Act and the education plans now being implemented by states and school districts is produced in partnership with ESSA Essentials, an ongoing series from the Collaborative for Student Success. It's an offshoot of their ESSA Advance newsletter, which you can sign up for here! (See our recent ESSA updates from previous weeks right here.)
As Linda Jacobson reports for Education Dive, four states — Massachusetts, North Carolina, Texas and Vermont — have been approved for the Education Flexibility Program, or Ed-Flex. "This program is intended to give states with 'strong accountability safeguards' the freedom to implement initiatives or reforms that might conflict with ESSA."
Ed-Flex grants waivers from certain federal education regulations, following a practice that was also implemented under both the Bush and Obama administrations.
U.S. Secretary of Education Betsy DeVos says the program is part of the DOE's commitment to "shifting control over education decisions" back to "state and local education leaders who know what's best for their students and communities." Jacobson writes that "Massachusetts will apply the flexibility toward teacher recruitment and licensure; North Carolina plans to focus on class size, the school-year schedule and funding; Texas will use its flexibility around staff development, teacher certification and attendance; and Vermont plans to focus on long-term improvement."
Here are the week's other top headlines for how states are implementing the Every Student Succeeds Act:
The risks (and opportunities) of New Hampshire's innovative assessments
In 2018, New Hampshire became only the second state "approved to participate in the Innovative Assessment Demonstration Authority (IADA) pilot program under the Every Student Succeeds Act (ESSA)." The program, known as Performance Assessment for Competency Education (PACE), is an "innovative assessment system that determines student proficiency by combining scores" from performance tasks developed by districts and administered locally to "determine student mastery" as well as a "PACE Common Performance Task, which calibrates scoring and is intended to provide some degree of comparability across districts."
In a recent report on this alternative to standardized statewide assessments, Education Reform Now noted that PACE potentially "poses a number of opportunities to improve instruction and boost outcomes," as well as some risks.
Leveraging school spending data to drive equity
According to Education Trust, ESSA's school-level spending data reporting requirement provides a valuable opportunity for "parents, advocates, and other community members who can use it to push for fair funding in their local schools."
According to Ed Trust, "22 states have already released at least some school-level spending data." With more states set to work toward this goal, the Alliance for Resource Equity has outlined "five principles for reporting equity-oriented school spending data."
The ultimate goal, according to Ed Trust, should be for parents, advocates and other stakeholders to use the data reported by states in order to better understand "whether the schools in their district are receiving funds based on the needs of their students" and push for greater funding equity.
Inside Indiana's new transparent data portal
In late January, the Indiana Department of Education formally launched INview, a "new innovative school information and data portal," which was "designed to fulfill federal accountability requirements for transparency under the Every Student Succeeds Act (ESSA)." The portal allows parents and other stakeholders to get a "robust view of districts and schools for both state and federal accountability measures while sharing the performance and progress of Indiana schools." It includes data that had been unavailable in the previous information portal, Compass, including "student-level spending for every Indiana public school, school environment data (including suspensions and expulsions), school-specific teaching level experience and demographics, and state and national awards and recognitions received."
The system also enables parents and others to compare districts and schools statewide more easily and efficiently.
Want to stay up to date? Click here to sign up for the ESSA Advance newsletter to receive all the information in your inbox every Tuesday.
Get stories like these delivered straight to your inbox. Sign up for The 74 Newsletter