This Week's ESSA News: The Limitations of Graduation Rates, How the New Education Law Will Allow Students to Transfer out of Dangerous Schools & More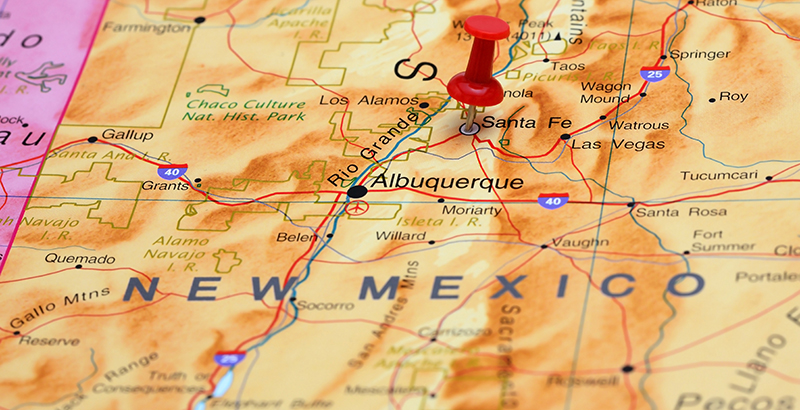 This update on the Every Student Succeeds Act and the education plans now being implemented by states and school districts is produced in partnership with ESSA Essentials, an ongoing series from the Collaborative for Student Success. It's an offshoot of their ESSA Advance newsletter, which you can sign up for here! (See our recent ESSA updates from previous weeks right here.)
Education Week's Alyson Klein reports that the "U.S. Department of Education's internal watchdog — the Office of the Inspector General — will be looking at the agency's process for dismissing civil rights complaints" and examining "the department's oversight of state accountability systems developed under the Every Student Succeeds Act, paying special attention to how schools are identified and improvement plans." The OIG will also look into the department's management of $2.5 billion in disaster recovery funds that "were allocated to help K-12 school districts and collages affected by Hurricanes Harvey, Irma, or Maria, or the 2017 California wildfires."
Congressional Democrats — led by Rep. Bobby Scott (D-VA), the incoming chairman of the House education committee — have expressed concern that "some states aren't taking the performance of vulnerable students into account in flagging schools for improvement." The OIG will also examine whether the Department of Education is "properly overseeing the Student Support and Academic Enrichment grants, the $1.1 billion block grant created under ESSA," which is a relatively new program that can be used for myriad purposes, from college- and career-readiness to student safety to mental health (and more).
The plans for these investigations were disclosed as part of an "agenda for 2019 posted on the inspector general's website." Klein also notes that the OIG determines what to investigate based on "suggestions from department leaders, the Office of Management and Budget, and members of Congress."
Ed. Dept. Watchdog to Look Into DeVos Team's Oversight of ESSA, Dismissal of Civil Rights Complaints https://t.co/auNtGb4Lt8

— Politics K-12 (@PoliticsK12) November 29, 2018
More ESSA headlines from the past week:
1 Feds examining ESSA's "Dangerous School" transfer program
Klein also reports for Education Week that a "little-known provision of the Every Student Succeeds Act allows students who attend a 'persistently dangerous school,' or who become the victim of a violent crime on school grounds, to transfer to a safer school."
Now, federal officials want to know how states are implementing this measure. This notice, "scheduled to be published in the Federal Register," states that "given ongoing, cross-Federal-agency efforts to help ensure students are safe in school, it is essential for the Department to understand how State Educational Agencies (SEAs) are implementing the requirement." The provision "is one of a handful in the law that deal with school choice, a huge priority for U.S. Secretary of Education Betsy DeVos." However, "most states choose not to take advantage of the opportunities to expand choice under ESSA."
A provision in #ESSA allows students who attend a "persistently dangerous school" to transfer to a safer school. https://t.co/HZYWOdzPWA

— Teach Plus (@teachplus) December 4, 2018
2 Four-year graduation rates "leave off where the real work begins"
Learning Policy Institute's Julie Kessler examines the issue of four-year graduation rates and how this "seemingly innocuous data point" can have some "harsh consequences." For example, accountability systems based on four-year graduation rates can "discourage schools from continuing to offer services, support, and courses to students who take longer to earn a diploma."
Instead, Kessler says, "we should be doing everything we can to encourage and support schools in serving their highest-need students, not penalizing them for doing so." Fortunately, under ESSA, for the very first time, schools (and districts and states) "have the opportunity to move beyond this narrow definition of success by adding extended-year graduation rates to their accountability systems." Thus far, 35 states have done so, "taking an important step in ensuring that every student succeeds."
New blog from @LPI_Learning examines the potential "harsh consequences" of four-year graduation rates. https://t.co/yjkom4823A

— ESSA Updates (@ESSA_Update) December 6, 2018
3 New Mexico "earns praise" on school improvement
Robert Nott reports for the Santa Fe New Mexican that the state received "high marks" for its school improvement plan under ESSA as part of the Collaborative for Student Success's Promise to Practice peer review project and report. (T74 Interactive: See the current map of school improvement plans, and what reviewers have said about each state's effort)
Peer reviewers found a lot to like with New Mexico's approach, such as "funneling extra funding into low-performing public schools and closely monitoring them and evaluating improvement strategies proposed by school districts." Promise to Practice peer reviewers also commended the state's "web-based NM DASH (which stands for data, accountability, sustainability and high achievement), a program that offers a way for district officials to keep track of the progress of schools in need of extra support."
According to the #PromiseToPractice report conducted with @studentsuccess New Mexico received high ratings for their school improvement plan. Learn more about what they are doing to ensure high-quality education for all. https://t.co/KgELQazsM0

— HCMStrategists (@HCMStrat) December 3, 2018
Want to stay up to date? Click here to sign up for the ESSA Advance newsletter to receive all the information in your inbox every Tuesday.
Get stories like these delivered straight to your inbox. Sign up for The 74 Newsletter