This Week's ESSA News: Texas Waives Testing, Concerns Over CARES Act Transparency, New Rules to Unify Standards at the Bureau of Indian Education & More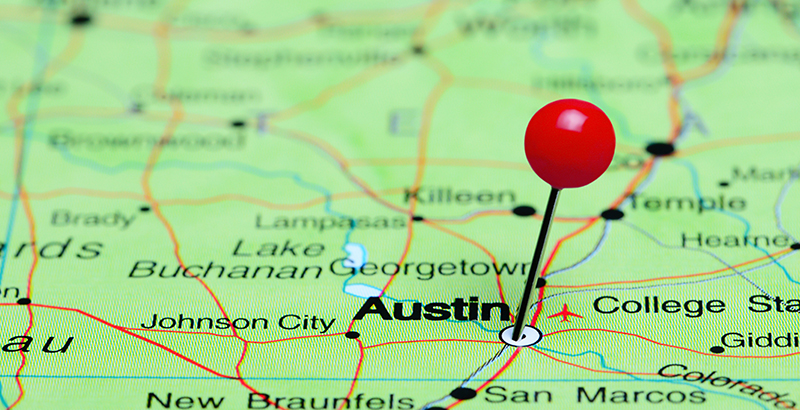 This update on the Every Student Succeeds Act and the education plans now being implemented by states and school districts is produced in partnership with ESSA Essentials, an ongoing series from the Collaborative for Student Success. It's an offshoot of their ESSA Advance newsletter, which you can sign up for here! (See our recent ESSA updates from previous weeks right here.)
As reported by the Cherokee Phoenix, the Bureau of Indian Education recently published its Standards, Assessment and Accountability System Final Rule under the Every Student Succeeds Act. The SAAS rule will "provide the BIE with the ability to operate under a unified assessment system intended to bolster professional development and student performance." The new rule will create a simple, clear and unified framework for assessments and accountability across the BIE-funded "elementary schools, secondary schools and dormitories" in 23 states that serve an estimated 46,000 students.
In addition to providing educators "the ability to share research-based best practice[s]," the rule also "reaffirms the right of Tribes to use Native American languages as a medium of instruction."
BIE Director Tony L. Dearman said that "the SAAS Rule gives BIE-funded schools the opportunity to operate under a unified system of standards, assessments and accountability." This "will provide educators the ability to share research-based best practice across our organization and provide timely data needed to inform and refine practices that increase academic performance for all students."
Here are the week's other top headlines for how states are implementing and improvising under ESSA:
Texas waives accountability, testing
The Texas Education Agency (TEA) has received federal approval "to waive statewide assessment and accountability requirements" under the Every Student Succeeds Act for the 2019-20 academic year. Due to the mandatory school closures in reaction to the coronavirus pandemic, "all districts and campuses will receive a label of 'Not Rated: Declared State of Disaster.'"
Schools previously identified as needing support and improvement in 2019 — whether comprehensive, targeted or additional — "will maintain that label and interventions for 2020-2021." Schools that were ordered to prepare a turnaround plan are still strongly encouraged — though not required — to implement the approved plan.
Calls for greater transparency around CARES Act education funding
In this piece published on Forbes.com, Collaborative for Student Success Executive Director Jim Cowen talks about the need for greater transparency concerning funds allocated by the recently passed Coronavirus Aid, Relief and Economic Security (CARES) Act.
While flexibility for state leaders is important, Cowen argues that "the Department of Education should require a minimal level of transparency for these funds" because "federal policy and resources must always be a force for equity," which was the goal of the Every Student Succeeds Act. That is why 12 organizations are urging the DOE to "include a few essential questions for state education agencies in their application to acquire emergency funding."
Postsecondary & college enrollment data reporting varies widely by state
Education Dive takes a closer look at which states are reporting college enrollment data, as well as how they are reporting it. Under ESSA, states are encouraged to report college enrollment rates as a student performance metric. According to guidance provided by the Department of Education last year, "school report cards should include what students are doing after high school graduation 'to the extent postsecondary enrollment data are available.'"
The data should be "disaggregated by racial and ethnic subgroup" as well as by whether students have a disability, are English language learners or come from low-income families. Currently, 32 states provide these data, half of which disaggregate the data by at least one subgroup.
Want to stay up to date? Click here to sign up for the ESSA Advance newsletter to receive all the information in your inbox every Tuesday.
Get stories like these delivered straight to your inbox. Sign up for The 74 Newsletter