This Week's ESSA News: States Rethinking Report Cards, Using Data to Inform School Oversight, Targeting Classrooms for Additional Support & More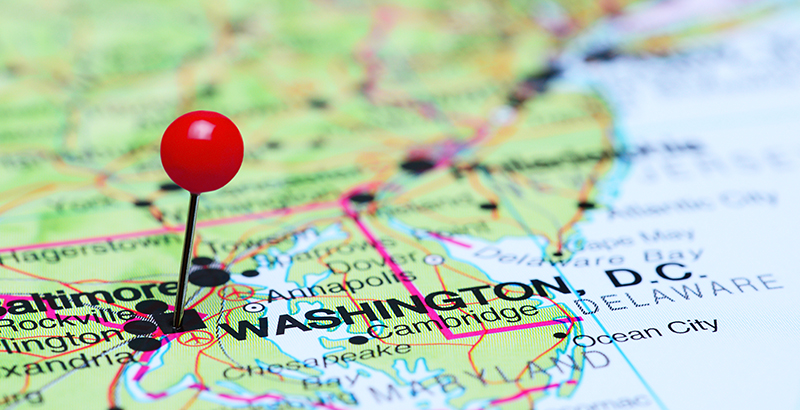 This update on the Every Student Succeeds Act and the education plans now being implemented by states and school districts is produced in partnership with ESSA Essentials, an ongoing series from the Collaborative for Student Success. It's an offshoot of their ESSA Advance newsletter, which you can sign up for here! (See our recent ESSA updates from previous weeks right here.)
Alyson Klein reports for Education Week that states are starting to release their lists of schools targeted for additional support — "Additional Targeted Schools" (that's the "wonky term for a particular set of schools that need improvement"). This categorization could "end up describing anywhere from 30 to 70 percent of schools, according to preliminary observations by the Center for Assessment, a nonprofit that works with states on testing and accountability." Klein notes that although "that may be the typical range, many states will be under the 30 percent threshold."
In California, for example, "at least a quarter of schools would qualify" and a "plurality of those schools would qualify because of struggling performance among students in special education." Or take Louisiana, which "found by using data from 2015 and 2016 that about 42 percent of its schools would fall into the category," with most being identified because of "poor performance of students in special education."
"So what exactly are Additional Targeted Schools and what's required of them under ESSA?" Klein asks. Under the law, states must "flag Title I schools that are in the bottom 5 percent of performers in the state for what's called 'comprehensive support and improvement.'" In those schools, districts are required to develop an evidence-based plan to help the school, which is then monitored by the state.
Under federal law, more than 25% of the nation's schools could soon get the "needs improvement" label. Does that make sense? https://t.co/l03TIqvoG8 #ESSA @EWAEmily @afhyslop @StudentSuccess

— Andrew Ujifusa (@AndrewUjifusa) December 9, 2018
More of the top ESSA updates from the past week:
1 More states releasing new school report cards
Across the country, states have been releasing their new school report cards to comply with ESSA's requirement that states and districts detail "school performance and progress in an understandable and uniform format by the end of the year."
Washington, D.C., released its newest report card and School Transparency and Reporting (STAR) Framework on Dec. 7. The report card "provides families with 'a set of common, reliable and transparent data … that families can use as they make decisions about which school or schools are a best fit for their children.'" D.C. Mayor Muriel E. Bowser told the Washington Post. "If we know that we have schools that are challenged and need interventions, this gives us a common framework to be able to discuss those challenges and interventions."
.@OSSEDC is providing common, comparable information about all DC public schools, both charter and traditional in a way that's "highly responsive to community needs and family-friendly by design." @mcmageejr @HanseulKang @edu_post https://t.co/9vgwGkp3rM

— Chiefs for Change (@chiefsforchange) December 12, 2018
Maryland also released its school report card earlier that week. Their system uses a 5-star rating system, with rankings "based on academic and non-academic factors" including "progress in achieving English language proficiency for English Learners, chronic absenteeism, preparation for postsecondary success, access to a well-rounded curriculum and graduation rate."
2 School improvement = state improvement
Dale Chu writes in Governing that ESSA gives state education leaders — particularly governors and chiefs — a unique opportunity to provide all students with a great education.
At the "heart of this opportunity" are state plans, which "outline how each state will ensure educational excellence and equity." Chu recently served as a peer reviewer for the Collaborative for Student Success's Promise to Practice effort, and he notes that "too many states are missing the mark on equity when it comes to doing what's needed to improve low-performing schools." In fact, "many states are choosing a hands-off approach that creates a greater risk in schools and districts that have historically struggled." Strong plans (like Tennessee's and New Mexico's) are "more assertive in supporting school improvement and reflect a greater understanding of the mission-critical nature of a state's education system."
3 Tying education goals to hard data that can be tracked and measured
Recently, the Data Quality Campaign (DQC) released its annual landscape analysis, Time to Act 2018, which examines state efforts to leverage data to improve student outcomes and also takes a look at future opportunities to do so under ESSA.
DQC's analysis found that state leaders responded to the opportunities under ESSA by setting education goals that can be measured and met using data. But now they must make good on these promises and take the next steps to put data to work for students. DQC's report lays out the actions state leaders can take to use data in service of ESSA goals, including examples and best practices from bright-spot states leading this work.
How are leading states using data to meet their #ESSA goals? @EdDataCampaign explores: https://t.co/CpUFQu4ysJ

— for Student Success (@StudentSuccess) December 7, 2018
Want to stay up to date? Click here to sign up for the ESSA Advance newsletter to receive all the information in your inbox every Tuesday.
Support The 74's year-end campaign. Make a tax-exempt donation now.