This Week's ESSA News: Social-Emotional Learning Takes Priority; Standardized Testing Throughout the Year, Not at the End; Ed Reform in Idaho & More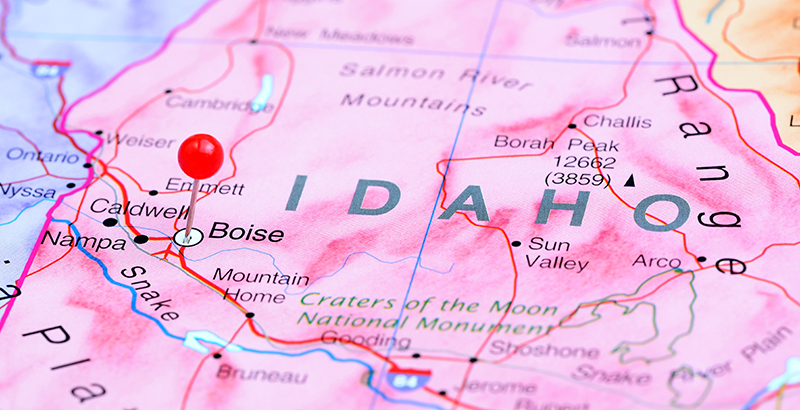 This update on the Every Student Succeeds Act and the education plans now being implemented by states and school districts is produced in partnership with ESSA Essentials, an ongoing series from the Collaborative for Student Success. It's an offshoot of their ESSA Advance newsletter, which you can sign up for here! (See our recent ESSA updates from previous weeks right here.)
A recent Gallup article — based on 12 years of surveys and research — highlights the important link between ESSA's accountability factors and student engagement, specifically as it relates to social-emotional learning, which has become significantly more of a priority in recent years.
"With the current shift in U.S. education policies putting a priority on social-emotional learning (SEL), the importance of teachers and schools having SEL resources — proven to create positive student outcomes — is growing rapidly," writes Mark Reckmeyer. "As the new goals and guidelines are implemented in accordance with the Every Student Succeeds Act (ESSA), schools have, unfortunately, been flooded with instructional guides, curriculum advice, and other implementation options that are founded on minimal research or unproven outcomes."
However, according to Gallup's research, "the impact these foundational notions of student engagement and hope have on students and corresponding school outcomes is precisely the focus of the newly minted ESSA state, district and school report cards." And while there are a variety of ways to impact student engagement and hope, ultimately "ESSA and the SEL movements are steering the education system in a great direction, focusing education leaders' and schools' efforts where they should always be."
Standardized testing throughout the year in some states, not just at the end 
School districts in Georgia and Nebraska will implement new testing models under ESSA's Innovative Assessment Demonstration Authority program in the coming months and years, according to Linda Jacobson of Education Dive. The new models involve "through-year" assessments, with the intent being to "phase out reliance" on end-of-year, "summative" assessments. These end-of-year tests are not useful, some educators have claimed, "because the results are not available until fall when their students have moved on to the next grade." In Georgia, instead of one end-of-year test, "three tests spread across the school year will 'culminate' in a score after the spring assessment." The ultimate goal is to allow educators to better assess and respond to student needs and gaps in proficiency.
ESSA, the arts and SEL come together as states look to measure school quality 
As school leaders ramp up efforts to integrate SEL "into the instructional day to improve learning and positive outcomes for students," arts educators see invaluable opportunities to help accomplish SEL goals while meeting school-based objectives and improving learning under ESSA. Among the states that have "specifically noted the arts as an element of school quality in their state accountability plans for ESSA," Connecticut, Illinois and Kentucky stand out for using the law's broader definition of student success to highlight the importance of the arts in education. Along with broader SEL efforts, many schools see the arts as providing social and emotional benefits for students that can help boost academic performance.
Idaho task force to vote on ed reform recommendations, including K-3 reading accountability
As Clark Corbin reports in Idaho Education News, the members of a K-12 education task force, "Our Kids, Idaho's Future," are planning to "issue their final votes and approve a set of education reform recommendations." Among these five recommendations is one focusing on creating a "new statewide accountability plan" to improve K-3 reading achievement. The state just established a new accountability plan "as part of Idaho's consolidated state plan to comply with the federal Every Student Succeeds Act," which was approved last year. Task force co-chairs Debbie Critchfield and Bill Gilbert have said the new proposal "is all about taking an existing measurement tool … [and using it] to inform citizens about how their local students are progressing toward reading achievement goals."
Want to stay up to date? Click here to sign up for the ESSA Advance newsletter to receive all the information in your inbox every Tuesday.
Get stories like these delivered straight to your inbox. Sign up for The 74 Newsletter