This Week's ESSA News: School Groups Urging Congress to Relax Special Ed Mandate, CARES Act Funds Reach Schools in Pennsylvania, Prioritizing Arts Education in School Reopenings & More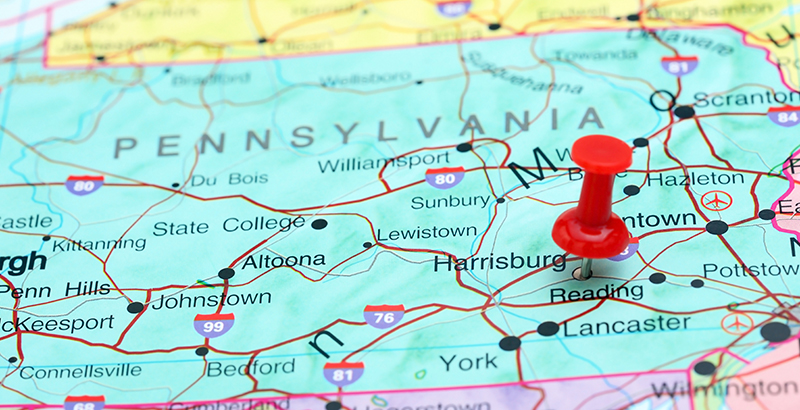 This update on the Every Student Succeeds Act and the education plans now being implemented by states and school districts is produced in partnership with ESSA Essentials, an ongoing series from the Collaborative for Student Success. It's an offshoot of their ESSA Advance newsletter, which you can sign up for here! (See our recent ESSA updates from previous weeks right here.)
A coalition of education organizations is urging Congress to "waive a provision in federal law that requires school districts to maintain consistent funding levels for special education from year to year."
The "maintenance of effort" provision, which is part of the Individuals with Disabilities Education Act, is being singled out as presenting "particular challenges amid the COVID-19 pandemic." Now, reports Education Week, as schools rush to reorganize budgets and resources, many fear penalties for violating the provision, which does not have exceptions for pandemics. The letter asks Congress to "include a waiver from the requirement in its next coronavirus relief package." And in the letter, education groups noted that the IDEA provision "is more 'stringent' than the requirements in the Every Student Succeeds Act" and called on Congress to provide more flexibility for school districts.
"Unfortunately, the maintenance of effort requirements in IDEA do not have a pandemic exception," the authors say in the letter, which was signed by AASA, The School Superintendents Association, the Association of School Business Officials International, Council of Administrators of Special Education, the National Association of State Directors of Special Education, the National Association of School Psychologists, and the National School Boards Association. "Specifically, the IDEA local maintenance of effort requirements do not allow districts to adjust their special education funding that they had previously, and in good faith, dedicated to special education efforts."
Here are the week's other top headlines for how states are implementing (and innovating under) the Every Student Succeeds Act:
Advocating for arts education as a priority in reopening schools
A group of more than 50 arts and education organizations recently released a statement, "Arts Education Is Essential," that underscores the role the arts have played — both during the ongoing health crisis as well as its importance in general for all students, "including those who are in traditionally underrepresented groups."
The joint statement asks policymakers and the general public to consider the critical role of arts education, reminding readers that it is "part of a well-rounded education as defined by ESSA and supported in state laws throughout the country."
Nationwide, 46 states require an arts credit in order to graduate from high school, while 43 require arts instruction in elementary and secondary schools.
Pennsylvania schools get access to $523 million in emergency funding through CARES Act
Up to $523 million in emergency education funding is now available for Pennsylvania's public schools, charter schools and education agencies through the CARES Act. "At least 90% of the money, or $471 million, is to be awarded to traditional public schools and charter schools. Each entity is to receive an amount proportional to federal Title I-A funds received in 2019 under the Every Student Succeeds Act."
The remaining 10 percent will be allocated to the state Education Department to address issues arising from the COVID-19 pandemic, such as remote learning. Funds can be used for a wide range of projects and services, including "food service, professional training, technology purchases, sanitizing and cleaning supplies, summer and after-school programs, and mental health supports," and all funds must be used by September 2022.
DeVos taking heat for coronavirus relief guidance
An impassioned op-ed in Newsweek criticizes Education Secretary Betsy DeVos for directing "public schools to share with private and religious schools more of the funding available to them through the CARES Act."
Under the secretary's recently released guidance, education professors Abe Feuerstein and Sue Ellen Henry argue that these federal funds should be allocated according to the enrollment "of all students — public and non-public — without regard to poverty, low achievement, or residence in a participating Title I [federal aid for low-income students] public school attendance area." According to the authors of the op-ed, this directive "flies in the face of ESSA and the Individuals With Disabilities Education Act."
Want to stay up to date? Click here to sign up for the ESSA Advance newsletter to receive all the information in your inbox every Tuesday.
Support The 74's year-end campaign. Make a tax-exempt donation now.