This Week's ESSA News: Rolling Out the Military Student Identifier, Questions on Revised Florida Plan, New Call for Innovators & More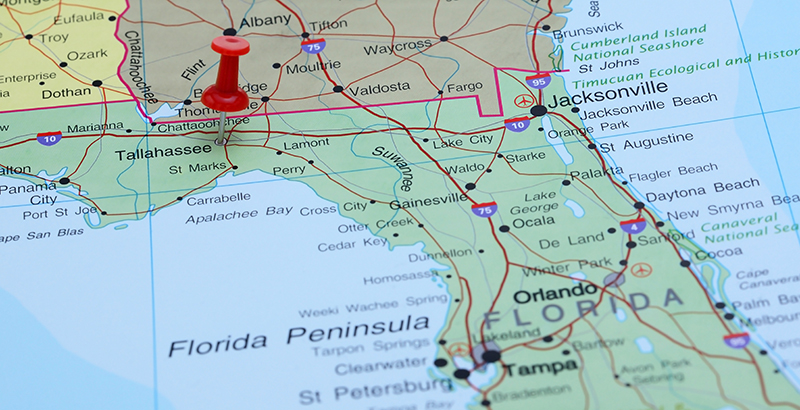 This update on the Every Student Succeeds Act and the education plans now being refined by state legislatures is produced in partnership with ESSA Essentials, a new series from the Collaborative for Student Success. It's an offshoot of their ESSA Advance newsletter, which you can sign up for here! (See our recent ESSA updates from previous weeks right here.)
Karen Jowers of Military Times takes a look at the rollout of ESSA's Military Student Identifier, which "flags a student as being the child of an active-duty service member." It's "important for military families to be aware of the change," said Christi Ham, chairwoman of Military Families for High Standards, because now there is "a way to let school districts know their child has a seat in their school, and that if situations arise or a need arises for specific services, it won't come as a shock to districts."
Also, a new Lexington Institute report that can serve as a guide for military parents as they move to new school districts "aims to provide local education officials nationwide with a number of recommended practices and additional steps that they should consider taking to successfully implement the ESSA military student identifier and effectively use the information collected." The authors note that for "far too long, little data has been available about military-connected students and their educational experiences and outcomes, or their transition pathways," but thanks to ESSA, "this is about to change."
See below for more ESSA news.
1 New wrangling over Florida's revised accountability plan
Jeffrey Solochek reports in the Tampa Bay Times that while Florida's latest ESSA plan redraft addresses a number of the issues raised by the U.S. Department of Education, according to the department's Libby Witt, "some of the revisions that FDOE made in the Aug. 24 revision have resulted in new concerns about other sections of the plan; these inconsistencies also need to be addressed." The feds want answers to how the state plans to calculate achievement and proficiency in math, as well as how it will identify schools that need improvement and support, and how schools will exit such status — but did not ask about the "many issues relating to English language learners that some civil rights activists have focused on," Solochek writes. Florida officials have until Oct. 4 to respond.
2 Innovative Assessment Pilot application process reopens
Education Week's Alyson Klein reports that the Education Department "is inviting more state applications" for ESSA's Innovative Assessment Pilot, "which allows states to try out new types of tests in a handful of districts before taking them statewide." Under ESSA, seven states, or groupings of states, can take advantage of the program, but thus far, only Louisiana, New Hampshire, and Puerto Rico have demonstrated interest in doing so. The feds have already approved Louisiana's plan, while New Hampshire's application is pending approval. States need to inform federal officials of their interest in applying for the program by Oct. 17, and applications are due by Dec. 17.
3 Fighting "attendance gaming" under ESSA
Taylor Swaak reports here in The 74 that "tackling chronic absenteeism is now part of education plans under the Every Student Succeeds Act for 36 states and Washington, D.C." She writes that the "resulting requirements are also new, with many states crafting uniform definitions for chronic absence for the first time and reporting attendance data that distinguishes whether each student absence is excused, unexcused, or linked to disciplinary action." This increases the "accountability stakes" for absenteeism and, in combination with new reporting methods, "have some education experts worried that the data could be vulnerable to error or manipulation."
Want to stay up to date? Click here to sign up for the ESSA Advance newsletter to receive all the information in your inbox every Tuesday.
Get stories like these delivered straight to your inbox. Sign up for The 74 Newsletter