This Week's ESSA News: Questioning Florida's Still-Unapproved Education Plan, Using ESSA to Arm Educators With Weapons & More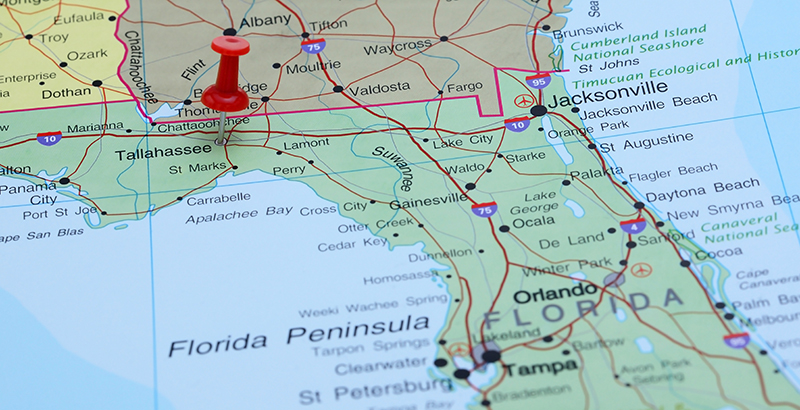 This update on the Every Student Succeeds Act and the education plans now being refined by state legislatures is produced in partnership with ESSA Essentials, a new series from the Collaborative for Student Success. It's an offshoot of their ESSA Advance newsletter, which you can sign up for here! (See our recent ESSA updates from previous weeks right here.)
Former Delaware governor Jack Markell writes in Real Clear Education that the winners of the 2018 elections will have an opportunity to significantly impact education policy, especially when it comes to shaping how their own state implements its ESSA accountability plan.
Markell notes that, while education may not be the highest-rated policy concern among the populace at the moment, it is playing a prominent role in elections across the nation. He cites "statewide teacher strikes from West Virginia to Arizona," which have "called attention to cuts in school spending, rallied public support, and even toppled Kentucky's" House majority leader.
This shouldn't be surprising, he argues. Education "lies at the core of what voters really want — solutions for the issues that impact their day-to-day lives." Markell explains that if voters "care about good jobs, safe communities and bright futures for their kids — great schools with high standards can help us achieve all three."
And now, with 36 governors set to take office in 2019, it will "be critical that they implement their states' ESSA plans with fidelity by ensuring states administer high-quality assessments, enact ambitious yet realistic plans for school improvement, and support teachers with professional development and proper funding."
States that implement high standards and invest in schools, teachers, and students "will reap the rewards," he says, because in an "increasingly global, skills-based job market, the states that out-educate today will out-compete tomorrow."
See below for more ESSA news.
Florida still in limbo …
Rosa Castro Feinberg, former Miami-Dade school board member and current co-chair of LULAC (League of Latin American Citizens) Florida's Government and Media Relations Committee, asks a good question in this Miami Herald piece: "Why is Florida the only state that's not in compliance with federal education standards?" The answer is pretty clear to her: The state's ESSA plan "excludes critical protections for English learners, students with disabilities, students of color, and low-income students." These concerns are consistent with federal feedback and red flags raised by civil rights and other advocates, she notes. What to do? Castro Feinberg recommends that Floridians "Pick up the phone, call the [state education] commissioner's office, call the governor's office and ask them to revise the state ESSA plan" and ask state-level candidates and lawmakers "to align state accountability laws with the federal law and to require revision of the state ESSA plan."
Using ESSA to arm schools, educators?
Erica L. Green reports in The New York Times that the U.S. Department of Education has been "considering whether to allow states to use federal funding to purchase guns for educators." Green reports that the federal department is "eyeing" ESSA's Student Support and Academic Enrichment grants because they make "no mention of prohibiting weapons purchases." However, Green also notes that the ESSA funding is actually "intended for academic and enrichment opportunities in the country's poorest schools and calls for school districts to use the money toward three goals: providing a well-rounded education, improving school conditions for learning and improving the use of technology for digital literacy." Politico's Caitlin Emma and Michael Stratford report that this conversation originated as a result of requests from Oklahoma and Texas to the U.S. Department of Education to use funds "to train and arm 'school marshals.'"
Is ESSA's "fifth indicator" complicating efforts to gauge student success?
Taylor Swaak reports here in The 74 that while academic achievement has "typically been the gold standard for tracking student gains and school progress," policymakers hoped ESSA's "fifth indicator" provision would "spur a more innovative approach," with education experts widely considering its inclusion in the law "to be a positive step toward a more holistic view of student success." But an "in-depth review by The 74 of plans from 49 states and Washington, D.C., revealed that many fifth indicators are flooded with numerous, complex measures that, according to some critics, risk diluting educators' focus and muddying improvement goals." And "while the vast majority of plans use the fifth indicator to track chronic absenteeism, a smattering of other measures — from college and career readiness to science achievement — remain largely focused on academics."
Want to stay up to date? Click here to sign up for the ESSA Advance newsletter to receive all the information in your inbox every Wednesday.
Get stories like these delivered straight to your inbox. Sign up for The 74 Newsletter