This Week's ESSA News: Proposed Changes to Civil Rights Data Collection Worries Some, D.C. Schools Improve, Letting Fla. ELLs Take Tests in Their Own Language & More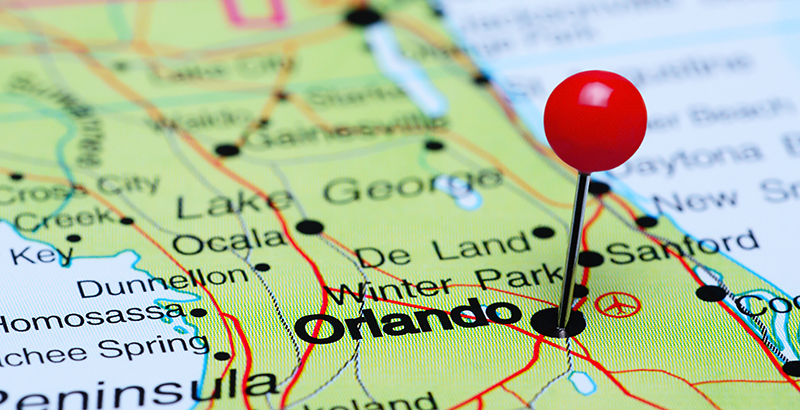 This update on the Every Student Succeeds Act and the education plans now being implemented by states and school districts is produced in partnership with ESSA Essentials, an ongoing series from the Collaborative for Student Success. It's an offshoot of their ESSA Advance newsletter, which you can sign up for here! (See our recent ESSA updates from previous weeks right here.)
Proposed changes by the Department of Education to the "massive trove of civil rights data" the federal department collects from every public school in the nation are being lauded by "advocates concerned about anti-Semitism in schools" while also prompting "concern from other civil rights groups and policymakers" who believe the changes "will make it harder to weed out disparities, Education Week reports.
In public comments, school administrators also pointed to the difficulty in submitting mandatory data as well as collecting some of the new proposed data points as part of their current processes. To justify the biggest proposed change — eliminating school-level spending data — the DOE argues that the Every Student Succeeds Act already requires similar or identical data to be collected at the state level.
"Some commenters said the state-level data would be an adequate substitute, or even an improvement," writes Ed Week's Evie Blad. "But others said removing those questions would eliminate a consistent national source of information that would allow for large-scale comparisons and analyses."
Georgia updates list of schools identified for targeted support
The Georgia Department of Education released an updated list of schools targeted to receive special academic support, with "47 Georgia schools roll[ing] off" this year's list. As mandated by the Every Student Succeeds Act, Georgia, like other states, keeps "track of high poverty schools or at-risk groups of students that struggle academically" so they can know where to direct extra financial aid to help improve school and student performance. Most of the schools still on the list are "in urban districts in Atlanta and … places like Augusta and Columbus," GPB Radio News reports. However, a "handful of state-run charter schools are also of concern."
D.C. schools improving, but gaps persist
The District of Columbia's star rankings, which were released in late November, show that D.C. schools are making "improvements across the city" despite the continued "achievement gap on standardized tests" between low-income students and more-affluent ones. This is the second year D.C. schools have been ranked under the star ratings system, the "city's answer to the Obama administration's 2015 Every Student Succeeds Act, which mandated that states and the District develop uniform and easily accessible report cards for schools by the end of 2018," according to The Washington Post. This year, 76 schools received four or five stars, compared with 56 schools last year. Based on the results, the city plans to invest "$11 million over three years in schools that scored in the bottom 5 percent on the star ranking."
Florida lawmakers put forth bill to let ELL students test in native languages 
While ESSA requires states "to 'make every effort' to provide required exams in languages other than English if needed," Florida's Department of Education received an exemption in 2017, arguing that English is Florida's official language. Now, a bipartisan group of state legislators is seeking to overturn this exemption by introducing legislation that "would grant students the opportunity to take their required assessments in their native language if they lack full command of the English language," the Orlando Sentinel reports. Given there are "over 300,000 English Language Learners in Florida public schools," such a move could have a dramatic impact on test scores and graduation rates in the state.
Want to stay up to date? Click here to sign up for the ESSA Advance newsletter to receive all the information in your inbox every Tuesday.
Get stories like these delivered straight to your inbox. Sign up for The 74 Newsletter