This Week's ESSA News: 'Promise to Practice' Effort to Review How States Are Implementing Education Plans, Preparing for New Per-Pupil Spending Data & More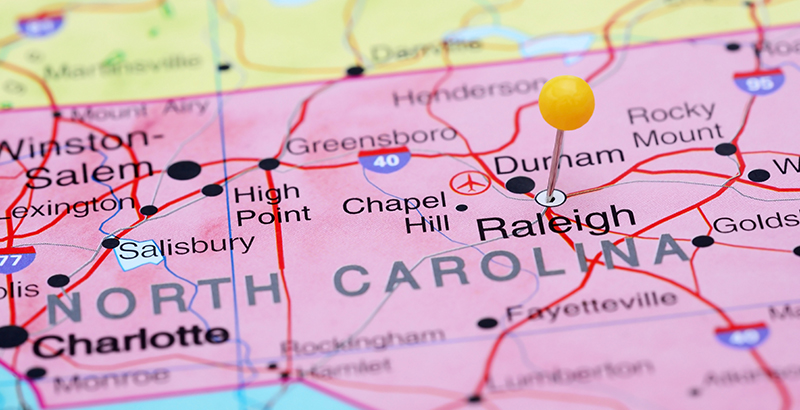 This update on the Every Student Succeeds Act and the education plans now being refined by state legislatures is produced in partnership with ESSA Essentials, a new series from the Collaborative for Student Success. It's an offshoot of their ESSA Advance newsletter, which you can sign up for here! (See our recent ESSA updates from previous weeks right here.)
The Associated Press reports that Education Secretary Betsy DeVos says she has "no intention of taking any action" regarding the use of ESSA funds to arm teachers. In a letter to Rep. Bobby Scott, the top Education and the Workforce Committee Democrat, DeVos wrote that "Congress did not authorize me or the Department to make those decisions" about arming teachers or giving them training in firearms use.
"I will not take any action that would expand or restrict the responsibilities and flexibilities granted to state and local education agencies by Congress," DeVos added.
Prior to DeVos's statement, Mike Lillis reported in The Hill that Democrats in the House of Representatives were "pressing [DeVos] to scrap any plans to promote the arming of teachers in the name of protecting students." In a letter signed by nearly every member of the House Democratic Caucus, Scott urged DeVos to "swiftly exercise your authority to clarify to State and Local Education Agencies that [the funding provided under the law] may not be used to arm teachers and other school staff."
If DeVos doesn't make clear that the $1.1 billion Student Support and Academic Enrichment Grants can't be used to buy firearms, Democrats in Congress have signaled their intention to pass a law prohibiting it, but whether they have enough Republican support to do that is questionable.
Check out below for more ESSA news.
1 Getting the band back together, this time to review ESSA implementation
The Collaborative for Student Success announced last week that, in partnership with HCM Strategists, it will be undertaking "Check State Plans: Promise to Practice," which "will convene an updated network of peer reviewers to conduct a review of how states are implementing their school improvement plans" under the Every Student Succeeds Act.
In 2017, the Collaborative, alongside Bellwether Education Partners, "convened the only independent peer review of every state's new accountability plans" under ESSA, Check State Plans. It included more than 50 peers from across the ideological spectrum — many of whom will also participate in this phase of the review.
The two organizations began monitoring states' progress on their school improvement plans for "Promise to Practice" earlier this year (click here for an infographic on the timeline of their work). A final report is expected later this fall.
2 Using ESSA per-pupil spending data to 'ignite powerful change'
ESSA's reporting requirement on per-pupil spending "won't lead to much new data until winter of 2019," Ary Amerikaner writes for Education Week, but even though education stakeholders are often focused on dealing with the latest proverbial "fire drills," educators and advocates need to start taking this provision seriously right away. "If you do, and if you start working together, across the lines that sometimes divide advocates and practitioners, you could ignite powerful change on behalf of the most underserved schools and students in your district." And while some districts "are already allocating resources in an evidence-based, equitable way — spending more money in schools with higher levels of student need," many others "spend roughly the same in every school, regardless of student need, and still others actually spend less in their highest-need schools."
3 Former North Carolina governor on ESSA and the ties between school performance and strong economies
Jim Hunt, former North Carolina governor and current foundation chair of The Hunt Institute, "sits down to talk about state-level education leadership under the Every Student Succeeds Act, how governors must realize that their economies are irrevocably linked to the performance — and the goals — of their schools, and how in a time of fractured national politics, classrooms could become the key intersection of bipartisan cooperation." The video is part of a series by The 74 "with experts and thought leaders on the state of American education going into the 2018 school year."
Want to stay up to date? Click here to sign up for the ESSA Advance newsletter to receive all the information in your inbox every Tuesday.
Get stories like these delivered straight to your inbox. Sign up for The 74 Newsletter