This Week's ESSA News: Preschool Programs More Segregated Than K-12 Schools, Montana Receives $50 Million Literacy Grant, Failing Foster Kids & More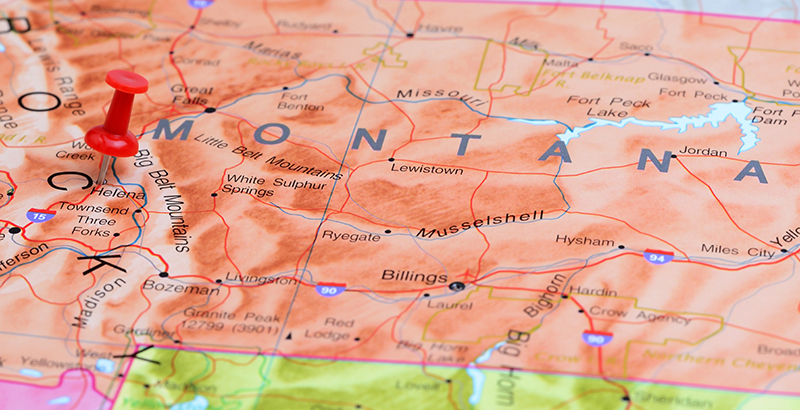 This update on the Every Student Succeeds Act and the education plans now being implemented by states and school districts is produced in partnership with ESSA Essentials, an ongoing series from the Collaborative for Student Success. It's an offshoot of their ESSA Advance newsletter, which you can sign up for here! (See our recent ESSA updates from previous weeks right here.)
In this piece, Adam Kirk Edgerton explores the relationship between state education departments and the districts they oversee under the Every Student Succeeds Act. "Since 2015, a team of faculty and graduate student researchers at the Center on Standards, Alignment, Instruction, and Learning (C-SAIL) has collected a broad range of data on ESSA's implementation across the country, as well as data specific to California, Texas, Ohio, Kentucky, Pennsylvania, and Massachusetts," he writes. "Because we began collecting data immediately after ESSA's passage, we have been able to observe closely as its implementation has evolved over the law's first few years."
Additionally, while these six "partner states" differ in multiple ways, many of the group's findings "are remarkably consistent across states," and in every state where they conducted interviews, they found "the underlying logic of education policy over the last two decades — the goal of developing, implementing, and using tests to hold students accountable to K-12 standards — continues to hold sway in state education associations (SEAs) and school districts."
However, simultaneously, "calls for 'local control' have translated mostly to a weakening of test-based accountability and a devolution of decision-making power down to the school district level, which, in turn, has led to a new series of unintended consequences for policy makers to consider."
Here are the week's top headlines for how states are implementing the Every Student Succeeds Act:
Early-childhood programs, now under ESSA, more segregated than K-12 schools
In Education Dive, Linda Jacobson reports on how early-childhood programs are "twice as likely as kindergarten and 1st-grade classrooms to have all black or all Hispanic children" and "also less likely to be 'somewhat integrated' with 10-20% of children being black or Hispanic, according to a new Urban Institute study."
Jacobson says that "the original Preschool Development Grant (PDG) program in 2014 included language encouraging states to 'integrate, to the extent practicable' preschool programs in 'economically diverse, inclusive settings.'" But whether "the new PDG program for children from birth through age 5, now part of the Every Student Succeeds Act, will support integration efforts depends largely on how the 46 states that received initial funding for a needs assessment wrote their plans."
Montana given $50 million federal literacy grant
According to the Sydney Herald, Montana recently received a five-year, $50 million literacy grant from the U.S. Department of Education as part of the Striving Readers Comprehensive State Development Program.
The grant has numerous "outcome expectations," including increasing "the percentage of all participating disadvantaged student groups who meet or exceed proficiency on the state reading/language arts assessments by 5 percent annually as defined in Montana's state plan under the federal Every Student Succeeds Act (ESSA)."
States struggling to live up to law on foster students
"Under federal law, states are required to help maintain a stable educational environment for youth in foster care, even when the children's personal lives are in tumult," writes Rebecca Klein for Huffington Post. "But most places are struggling to follow the law, according to a new report from the Government Accountability Office."
ESSA says foster students must be able to remain in the same school regardless of home placement, so districts, state officials and child welfare agencies must figure out such children's transportation to and from school (and how to pay for it). ESSA also "requires states to report graduation rates for students in foster care. However, a 2018 investigation by HuffPost and The Hechinger Report found that most states were falling short on this front, too. At that time, only four states could identify graduation rates for those children."
Want to stay up to date? Click here to sign up for the ESSA Advance newsletter to receive all the information in your inbox every Tuesday.
Support The 74's year-end campaign. Make a tax-exempt donation now.