This Week's ESSA News: New York Decouples HS Graduation from Annual Exams, California Publishes School Spending Data, a Push to Use Testing to Help Identify 'Missing' Kids & More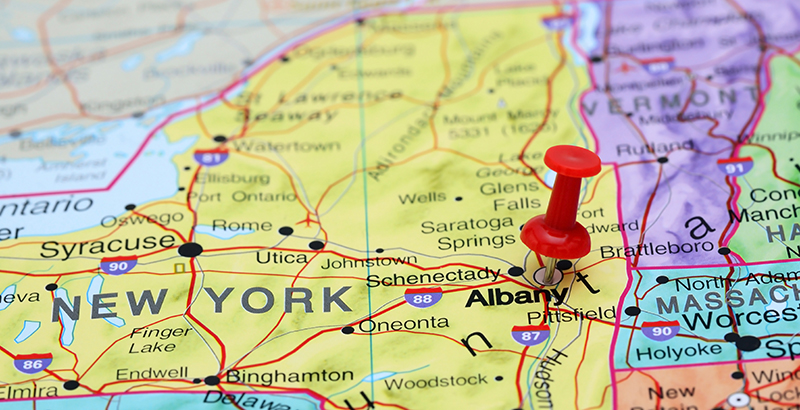 This update on the Every Student Succeeds Act and the education plans now being implemented by states and school districts is produced in partnership with ESSA Essentials, an ongoing series from the Collaborative for Student Success. It's an offshoot of their ESSA Advance newsletter, which you can sign up for here! (See our recent ESSA updates from previous weeks right here.)
In light of the Education Department's decision to refrain from issuing a second year of waivers of federally required statewide student assessments this school year, states are rapidly advancing their conversations to focus on how best to collect, present, and use resulting data on student learning.
Andrew Ho, a professor at the Harvard Graduate School of Education, recently presented one potential plan for how states might use student assessments this year to not only gather data on learning to target instruction and resources, but to also identify students who became disconnected from school systems during the pandemic.
Ho's proposed plan would enable states to identify students for whom the state had comparable learning data while conducting an "equity check" for students the "state has lost track of." Though some states are expressing disagreement with the department's guidance, most are beginning or continuing conversations on how to safely administer assessments and use the data in the most effective ways possible in light of significant disruptions stemming from the COVID-19 pandemic.
Beyond issues of student learning and assessments, here are four of the week's top developments for how states are implementing (and innovating under) the Every Student Succeeds Act:
New York Officials Propose Decoupling Graduation Requirements from Regents Exams
Following the announcement that the Education Department would expect states to proceed with annual student assessments, New York education officials proposed decoupling graduation requirements from the tests for a second year in a row.
Though students would still sit for tests to boost efforts to understand the pandemic's impact on learning and to target instruction and supports, students would simply need to complete the related course instead of being required to pass the exams. The move reflects those beginning to occur in other states, where officials continue to grant schools flexibility from typical accountability requirements that are usually informed by student assessment data.
Experts Caution States Considering Holding District Budgets Harmless
A new brief from the Edunomics Lab cautions states as an increasing number consider holding district education budgets harmless for shifts in student enrollment, which typically determine state funding allocations.
While authors Hannah Jarmolowski and Marguerite Roza say such actions can be a helpful band-aid approach to help curb the impacts of budget losses, "states will want to carefully consider the goals and consequences and duration of any hold harmless approach in their own particular context — and pencil out with their own data whether the net effect is likely to help students in the long run."
The brief includes a number of questions for states to explore as they consider hold harmless provisions, as well as an update on the status of such provisions across the nation.
How States Fund Mental Health Programming and Supports in Schools
A new policy brief from the Education Commission of the States explores the most common funding sources that states use to provide mental health services and supports in schools.
In addition to dedicated federal funding provided through the Every Student Succeeds Act, which nearly every state draws on, the brief explores several grant programs and various state-level funding routes being used to support mental health programming for students.
California Releases School-By-School Spending Data
The Edunomics Lab is also reporting that California has now released school-by-school expenditure data for the 2018-19 school year, leaving Pennsylvania as the final state yet to meet the ESSA reporting requirement.
For easy access to each state's per-pupil spending data, visits the Edunomics Lab's Data Hub.
Get stories like these delivered straight to your inbox. Sign up for The 74 Newsletter