This Week's ESSA News: New School Accountability Systems From Alaska to Arizona, Considering the Destiny of Geography & More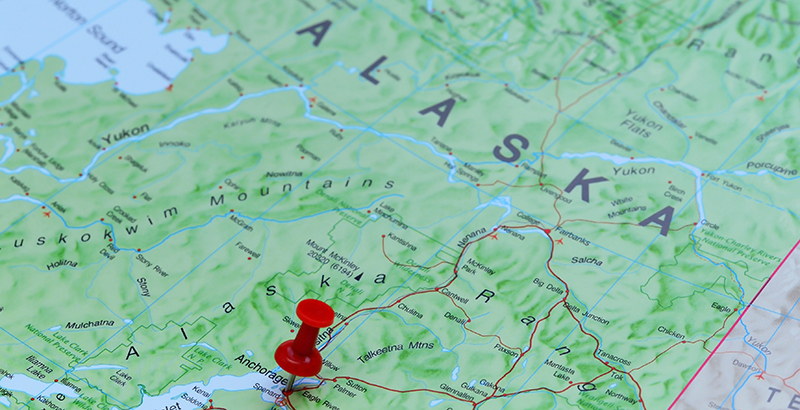 This update on the Every Student Succeeds Act and the education plans now being implemented by states and school districts is produced in partnership with ESSA Essentials, an ongoing series from the Collaborative for Student Success. It's an offshoot of their ESSA Advance newsletter, which you can sign up for here! (See our recent ESSA updates from previous weeks right here.)
With the New Year upon us, numerous states are revealing their school report cards and releasing related data. In Alaska, for example, the state Department of Education has "flagged about a fifth of the state's public schools as needing additional support under its new accountability system," called the "System for School Success," Tegan Hanlon reports for the Anchorage Daily News. Like every other state, Alaska "had to build the new system to comply with the federal Every Student Succeeds Act, passed in 2015, and to continue receiving federal funds."
And in Arizona, according to AZCentral.com, the state Department of Education has created a website to provide data about the state's schools that is "all in one place." The site includes "information about individual schools, including how students performed on tests, how many children were disciplined at the school and how many teachers at that school hold emergency certificates."
Kentucky has also made changes to its report card system. The Owensboro Times reports that the state Department of Education has unveiled the state's school report card: an online platform that "includes data metrics and visualizations to highlight key information about schools and districts."
Check out below for more ESSA news.
More than 100 New York City schools identified as struggling
Chalkbeat reports that New York is also releasing school ratings data, including the recent release of a list of struggling schools. This list included no less than 124 schools in the five boroughs that together form New York City. These struggling-school designations are the "first round of designations under a new method of identifying low-performing schools" under ESSA. "While test scores and graduation rates continue to influence the ratings most, state officials said the new system offers a more nuanced look at school performance by emphasizing student growth over time and taking into account the new criteria."
"Is Geography Destiny?"
In this Education Week piece, Andrew Ujifusa takes a look at the issues of socioeconomic factors, geographic location, and education quality. Of course, school funding mechanisms are a vital component of these interconnected issues, as "state and local funding each typically make up about 45 percent of total spending on public schools."
In many places, decision makers are looking to create "new systems for state funding that direct more resources to students from low-income households and English-language learners who have greater educational needs." And "due to a requirement in the Every Student Succeeds Act that districts publish how much individual schools spend per student, communities might soon be able to ask tough, more-informed questions about funding disparities between schools not too distant from each other."
Start small, follow the evidence
Earlier this month in The 74, Allison Crean Davis explored how to build an evidence base for research. She notes that exploratory studies "are better at suggesting patterns and potential directions of inquiry than they are at determining causation and arriving at firm conclusions." She notes, however, that evidence-based research can "point toward topics worthy of further inquiry and suggest how resources for research can best be leveraged." This is "consistent with an embrace of evidence under the Every Student Succeeds Act that 'demonstrates a rationale' for a program, approach, or intervention, even if it has yet to demonstrate causality."
Want to stay up to date? Click here to sign up for the ESSA Advance newsletter to receive all the information in your inbox every Tuesday.
Get stories like these delivered straight to your inbox. Sign up for The 74 Newsletter