This Week's ESSA News: New Mexico Doing Away With School Grades, More States Experimenting With Innovative Tests & More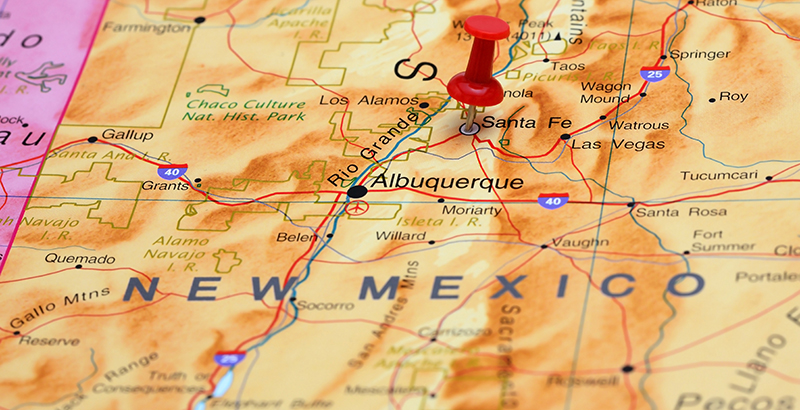 This update on the Every Student Succeeds Act and the education plans now being implemented by states and school districts is produced in partnership with ESSA Essentials, an ongoing series from the Collaborative for Student Success. It's an offshoot of their ESSA Advance newsletter, which you can sign up for here! (See our recent ESSA updates from previous weeks right here.)
Andrew Ujifusa reports for Education Week about recently released survey data regarding ESSA Title IV-A spending, which was sponsored by the School Superintendents Association, the National Association of Federal Program Administrators, the Association of Educational Service Agencies, the Association of School Business Officials International (ASBO), Whiteboard Advisors and the Title IV-A Coalition.
"The questions in the survey covered Title IV, a block grant created by the Every Student Succeeds Act that can be used for helping students become more well-rounded, education technology, and school and student safety and well-being," writes Ujifusa. The survey finds that "when district leaders are given a fair amount of discretion over federal funds, one of their main responses is that they want to focus the money on their students' welfare."
The groups note that "Title IV-A provides significant, critical funding to states and schools, and provides broad guardrails to guide how those dollars are spent, creating 'buckets' related to well-rounded education, safe and healthy students, and the effective use of technology" — and that "the flexibility of the grant makes it a telling indicator for the varying needs and interests of schools today."
Check out below for more recent headlines of how states are implementing the Every Student Succeeds Act:
New Mexico: The federal government allows New Mexico to remove school grades
The U.S. Department of Education has approved New Mexico's changes to its school accountability plans under the Every Student Succeeds Act, which include doing away with school grades. Federal approval was necessary for state education officials to move forward with their planned changes.
"Following the PED's initial request from early March, a U.S. Department of Education letter — dated July 2 — allows the agency to forge ahead with school dashboards," reports Shelby Perea of the Albuquerque Journal, "a new system that contains a host of information on a school ranging from academic to budgetary."
Timothy Hand, PED deputy secretary of policy, strategy and accountability, said that "the aim is to launch the school profiles by November."
Louisiana: Improving scores, but most students still face challenges
According to New Orleans City Business, public school students in Louisiana are doing better on standardized tests, but most students are still not meeting proficiency standards, as outlined in the state's accountability plan.
"The results released today show our students and educators are making gains year over year," said State Superintendent John White in response. "The results also illuminate the challenges ahead, in particular the needs of struggling students who are often falling behind as math concepts get more complex or because they have not mastered the fundamentals of reading." He added: "In its Every Student Succeeds Act plan, Louisiana outlined ambitious academic expectations to guide us through 2025," which include providing students that do not demonstrate a mastery or advanced score with "intensive support over the summer or throughout the year."'
More states experimenting with innovative assessments
In Education Dive, Linda Jacobson reviews a recent Bellwether Education Partners "State of Assessment" report, which "comes as the federal government is considering applications for a $17.6 million competitive grant program that would support efforts in four to eight states related to these areas," including improving assessments for English learners and students with disabilities and improving models to measure student growth.
These models "would be in addition to the Innovative Assessment Demonstration Authority pilot program under the Every Student Succeeds Act (ESSA), which so far includes only New Hampshire and Louisiana."
However, the report stresses that the "slow takeoff" of the ESSA pilot program "doesn't mean other states can't be innovative and take advantage of ESSA's increased flexibility."
Want to stay up to date? Click here to sign up for the ESSA Advance newsletter to receive all the information in your inbox every Tuesday.
Get stories like these delivered straight to your inbox. Sign up for The 74 Newsletter