This Week's ESSA News: Nearly Half of Louisiana Schools Require School Improvement Plans, North Carolina Grappling With Persistent Achievement Gaps & More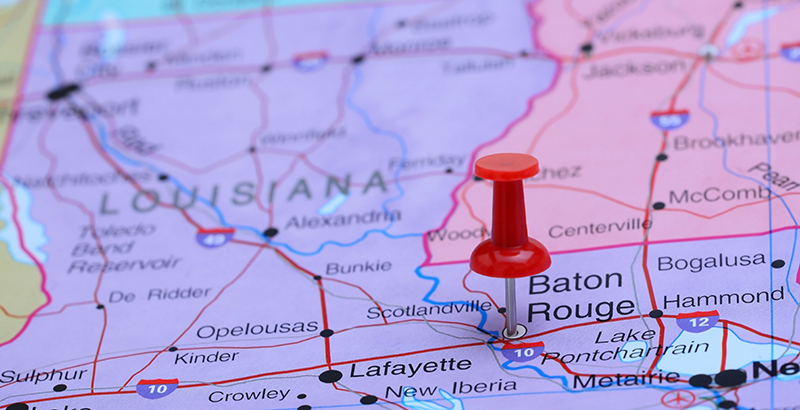 This update on the Every Student Succeeds Act and the education plans now being implemented by states and school districts is produced in partnership with ESSA Essentials, an ongoing series from the Collaborative for Student Success. It's an offshoot of their ESSA Advance newsletter, which you can sign up for here! (See our recent ESSA updates from previous weeks right here.)
A new Results for America ESSA report suggests that "when it comes to using evidence to improve schools, state and local leaders don't always have to go for the most demanding option." The report includes "five ways to prioritize evidence in state and local spending decisions," emphasizing the importance of prioritizing evidence when making spending decisions.
However, the report suggests that educators do not need to be so rigid in applying those approaches. The report essentially provides "lighter lift" and "heavier lift" options for making evidence-based decisions, giving educators more flexibility and leeway to pursue options that work best for their districts' and schools' needs.
Education Week's Evie Blad also notes that "rural schools can have a particularly difficult time finding and implementing evidence-based school turnaround strategies." For example, "one school administrator in Tennessee said he tends to trust plans he hears about from other rural K-12 leaders."
Here are the week's other top headlines for how states are implementing the Every Student Succeeds Act:
Almost half of Louisiana schools need student improvement plans
Based on guidelines set forth by ESSA, 571 schools across Louisiana — 44 percent — "will be required to develop improvement plans to submit to the state for approval and funding."
According to the state's recently released performance scores, "about 16 percent of Louisiana public schools received an 'A' grade, 32 percent received a 'B,' 29 percent got a 'C,' 14 percent were rated a 'D' and 9 percent got an 'F.'"
State Chief John White says that the "release also underscores the urgency of taking action. More than 45,000 students still attend a school rated 'F.' This can and must change."
Among other recommendations, education officials "called for expanding access to quality early childhood programs, particularly for children birth to age 3."
North Carolina schools see persistent achievement gaps despite improvement
Education officials in Chapel Hill-Carrboro City Schools are seeing signs of improvement in achievement gaps, but there is still work to be done, according to Matt Goad, writing for News & Observer. According to accountability results, the district met just under a quarter of the 265 goals — "aimed at closing gaps between high- and low-performing subgroups" — set under ESSA.
Among the signs of improvement, the district "decreased the gap between black and other students in graduation rates, as well as ACT scores." However, school board chairwoman Joal Broun was not quite so optimistic, saying there are other states that are making bigger strides with fewer resources.
Playbook gives educators path to meeting ESSA funding and finance requirements
The December 2019 ESSA deadline for "school districts to start breaking out school-level funding" is coming up fast. As schools across the country come to terms with the financial challenges of meeting this deadline, "streamlining and modernizing" systems with "enhanced automation will have payoffs that supersede the requirements of ESSA compliance."
A new playbook for SAP Concur by Education Dive's Brand Studio "provides a path forward for how schools can find immediate solutions to alleviate current pain points" and focuses on transparency, limited resources, compliance, customization and ease of use, among other issues.
Want to stay up to date? Click here to sign up for the ESSA Advance newsletter to receive all the information in your inbox every Tuesday.
Get stories like these delivered straight to your inbox. Sign up for The 74 Newsletter