This Week's ESSA News: Montana's Rural Schools Spared From Federal Cuts, Leveraging ESSA Funds for STEAM Education, Expanding Support for Military Kids & More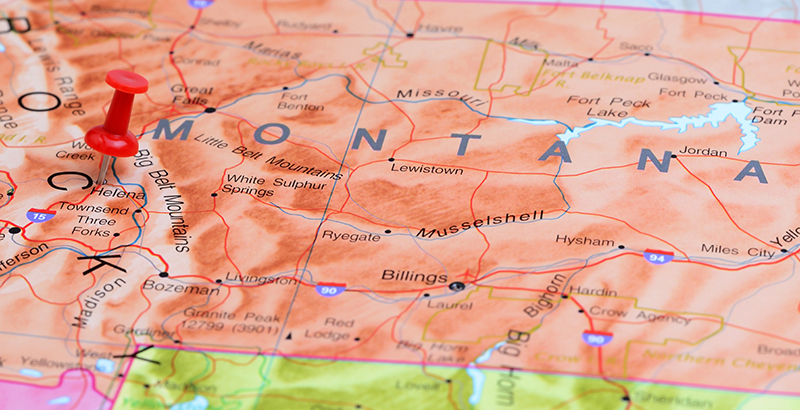 This update on the Every Student Succeeds Act and the education plans now being implemented by states and school districts is produced in partnership with ESSA Essentials, an ongoing series from the Collaborative for Student Success. It's an offshoot of their ESSA Advance newsletter, which you can sign up for here! (See our recent ESSA updates from previous weeks right here.)
While the nation's schools grapple with the ongoing effects of the coronavirus, the federal education bureaucracy and those who rely on it continue to deal with unfinished business from the pre-pandemic world. The Education Commission of the States has released an outline providing states and districts with a broad overview of how they can leverage funds from ESSA and Strengthening Career and Technical Education for the 21st Century Act (Perkins V) to support STEAM education efforts. According to this report, ESSA section 4107 3-c-vi permits local education agencies to incorporate STEAM programming as part of a well-rounded education by "integrating other academic subjects, including the arts, into STEM subject programs to increase participation in STEM subjects, improve attainment of skills related to STEM subjects, and promote well-rounded education." Pennsylvania's ESSA's plan, for example, supports STEAM education while simultaneously funding the "creation of community learning centers" that will provide additional academic opportunities for high-poverty, low-performing communities.
When it comes to the Perkins V act, there are two relevant sections: 124(b)(16), which "says that state leadership may use funds in 'support for programs and activities that increase access, student engagement, and success in science, technology, engineering, and mathematics fields (including computer science, coding, and architecture), support for the integration of arts and design skills, and support for hands-on learning, particularly for students who are members of groups underrepresented in such subject fields, such as female students, minority students, and students who are members of special populations'"; and 135(b)(5)(Q), which "adds that Perkins funding can be used for 'supporting the integration of arts and design skills, when appropriate, into career and technical education programs and programs of study.'" The commission outline "offered Texas as one exemplar; that state has organized CTE programming by career clusters, which include opportunities to support STEAM."
Rural Montana schools spared federal funding cuts — for now
As reported in the Montana Standard, "cuts to a program that provides funding to rural schools serving students from low-income families will be delayed after mounting criticism." Previously, the U.S. Department of Education proposed changes to the Rural Low-Income Schools program's eligibility requirements. A letter to Secretary of Education Betsy DeVos from 22 senators, including Montana Senators Jon Tester, a Republican, and Steve Daines, a Democrat, argued "that the department should abandon a switch to using census data from free and reduced lunch information." According to the Department of Education, the changes are necessary "to meet legal requirements" under ESSA, but the senators questioned the move's timing. The Department of Education says the delay does not rescind the agency's position but is "effectively a one-year waiver" to give states flexibility.
MSI expansion helps provide equal support for all military-connected kids
Expansion of the Military Student Identifier (MSI) so that it includes children of Reserve and National Guard members, in addition to active-duty service members, will help military families "manage educational obstacles," writes Collaborative for Student Success Executive Director Jim Cowen. ESSA mandates that states and districts collect and report "assessment data on military-connected students who have a parent or guardian in the active duty" armed forces, but it doesn't mention children of those who serve in the Reserves or National Guard. MSI data are critical to "tailoring programs for military-connected kids" as well as "for tracking and coping with student transfers into and out of schools." To date, only 30 states have made their MSI data publicly available.
Calls for changes to innovative assessment programs
As reported in EdWeek Market Brief, the Department of Education has received a wide range of feedback on a proposal that would expand access to a grant program that helps states develop and implement their own innovative assessment programs under ESSA, which were created as "a way for states, or groups of them, to experiment with new forms of testing." In their public comments to the Department of Education, education policy groups, K-12 companies and other education advocates called for longer, more flexible timelines for states to plan and implement grants; prioritization of grants "based on the state's commitment to accessibility and equity"; and separate assessments that inform instruction and educator accountability, among other issues.
Want to stay up to date? Click here to sign up for the ESSA Advance newsletter to receive all the information in your inbox every Tuesday.
Get stories like these delivered straight to your inbox. Sign up for The 74 Newsletter