This Week's ESSA News: Michigan's Accountability Law May Put Federal Funding in Doubt, Department of Education to Take Closer Look at Testing Pilots & More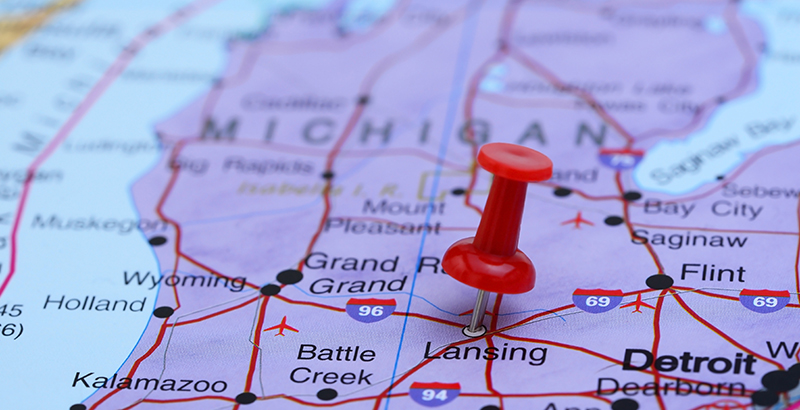 This update on the Every Student Succeeds Act and the education plans now being implemented by states and school districts is produced in partnership with ESSA Essentials, an ongoing series from the Collaborative for Student Success. It's an offshoot of their ESSA Advance newsletter, which you can sign up for here! (See our recent ESSA updates from previous weeks right here.)
As part of Education Week's 10 Big Ideas in Education series, Daarel Burnette II asks: "Why do black students whose parents serve in the military significantly outperform their peers from black civilian families?" This question has "stumped researchers" for years—especially considering how the vast majority of military families move stations (and schools) so frequently. Burnette says that ESSA's data-reporting requirements for military-connected students "could provide some insights for practitioners and policymakers."
This is more than an academic question for Burnette, who grew up as "the son of a black Air Force officer." Burnette, himself, attended 12 schools up to high school—and thrived or struggled, depending on where he was enrolled. Ultimately, Burnette sees ESSA's Military Student Identifier and related data reporting requirements as an opportunity to help close achievement gaps: "For those researchers, practitioners, and advocates who care about the success of black children, the wealth of information now available through ESSA provides an opportunity to learn about what works."
See below for this week's other most notable ESSA news:
Could A-F Law Mean Loss of Federal Funding for Michigan?
Lori Higgins reports for Chalkbeat that leaders from Michigan's education department have been meeting with the state's Attorney General to determine whether or not the state's new school accountability law is in violation ESSA's provisions.
"If implemented, the new mandate, which requires the state department to issue A-F letter grades to schools, could cost Michigan some federal funding, education leaders say.
National Center for Education Evaluation Will Examine ESSA Testing Pilots
Sara Friedman reports for T.H.E. Journal that the U.S. Department of Education's National Center for Education Evaluation is seeking proposals from vendors to undertake "evaluations for two programs authorized under the Every Student Succeeds Act—the Innovative Assessment and Accountability Authority (IADA) and the Flexibility for Equitable Per-Pupil Funding."
These "evaluations will be focusing on describing implementations in pilot sites, challenges faced and approaches to mitigating challenges." In addition, they could "also include looking into how key education inputs, such as instructional practices, school-level spending and student outcomes, evolve during the pilot process." Pilot contracts will run for three years (with the possibility of extending to seven years if the Department of Education wants more work done).
How Bad Data Has Skewed a National Analysis of Chronic Absenteeism
According to U.S. News & World Report, incorrect absenteeism data from a single county (Prince Georges, Maryland) has thrown off "an entire national analysis of chronic absenteeism, providing yet another cautionary tale about the power of data and the major ramifications of data that's inaccurate."
The current school year is "an especially critical moment for chronic absenteeism data, as it marks the first year that schools are required to report chronically absent students to states" under ESSA. "As this situation illustrates, making public data accessible to the public helps everyone to know whether chronic absence is a problem so they can take action," says Attendance Works' Hedy Chang. "But it also improves the quality of the data if errors are identified."
Want to stay up to date? Click here to sign up for the ESSA Advance newsletter to receive all the information in your inbox every Tuesday.
Get stories like these delivered straight to your inbox. Sign up for The 74 Newsletter