This Week's ESSA News: Louisiana Supe John White on the Innovative Assessment Pilot, Alabama Report Card Delayed Again & More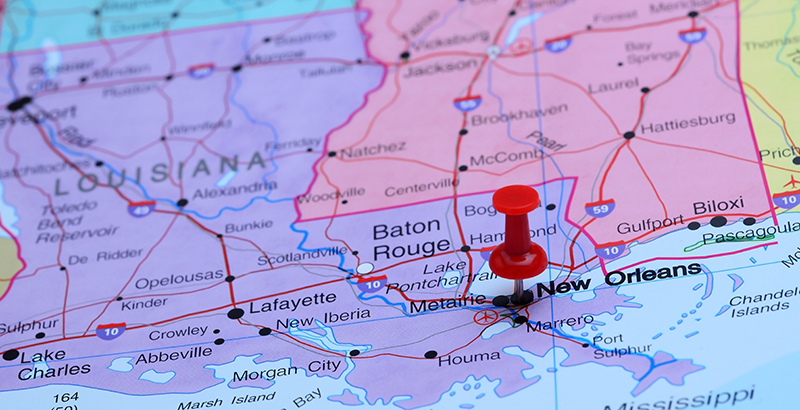 This update on the Every Student Succeeds Act and the education plans now being implemented by states and school districts is produced in partnership with ESSA Essentials, an ongoing series from the Collaborative for Student Success. It's an offshoot of their ESSA Advance newsletter, which you can sign up for here! (See our recent ESSA updates from previous weeks right here.)
In a FutureEd interview, Louisiana Superintendent of Schools John White discusses the state's participation in the U.S. Department of Education's innovative assessment pilot. "Our hope is that the new assessments will create an incentive for teachers to focus on the meaning of texts, to focus on building background knowledge rather than specific skills like summarizing or finding the main idea of a text, which really do not have a strong basis in evidence of assisting students in learning to read," White explains.
White also elaborates on the challenges of ESSA's call for innovation and how his state is handling the transition to increased state and local control. "If there is one criticism I would have of the policy environment and perhaps even the policymaking community and the research community related to the passage of the Every Student Succeeds Act, it is that when there was a call put out for other measures or new ways of thinking about measuring success, there were very few answers," he says. "That's a problem, not because the accountability systems are wrongheaded, but because they need to evolve."
He adds that at "any given moment in history in our system, there are times where a more robust central presence is needed, and there are times when it has exhausted its utility." White says it is "no secret that over the last 35 years there has been a movement toward a much more centralized role," but it's "fair to say that absent a strong local response [in the wake of ESSA], all of that energy at the federal and state levels will not end up manifesting itself."
Check out below for more ESSA news.
1 Improving outcomes for military-connected kids
"Military-connected students have a greater than 50 percent chance of moving to a new school each year," the Lexington Institute's Doug Mesecar and Don Soifer shared in a commentary Education Week published as part of its "Special Report: 10 Big Ideas in Education" (second item). For the first time, military-connected kids are now going to be identified as a subgroup under the Every Student Succeeds Act. This not only provides districts and schools with a unique opportunity to address the academic and social-emotional needs of military-connected students, it also informs "how effective policy and practice can lead to improved outcomes for them all." Mesecar and Soifer identify "a number of essential practices for educators that can be used for benchmarking district and school programs serving military-connected students."
2 Upcoming webinar on tracking & reporting federal funds
When ESSA was passed, it gave states and districts the "opportunity to do what was in the best interest of educators when spending funds," writes eSchool News. But "this flexibility also demands some strict guardrails, which is why reporting tools are so important." It is critical, then, that districts have access to integrated timekeeping solutions that "allow teachers to easily document when federal dollars are being used to support their time worked" so they can provide federal officials with accurate and timely data as required under ESSA. A Feb. 6 webinar will explore this issue and provide information about three primary issues relating to ESSA's personnel reporting requirements: 1. how "labor impacts ESSA reporting," 2. the "internal controls to help track time and effort," and 3. how "school districts across the country are adapting."
3 Alabama delays school report cards (yet again)
AL.com reports that education officials in Alabama have once again delayed release of the state's "unified report card," in part because of "technical problems with the website but also to ensure the data is accurate, according to Alabama State Superintendent Eric Mackey." This is the third time the release has been delayed. The unified report card "contains information required under the federal Every Student Succeeds Act, or ESSA, and that is where the problems have been, Mackey said." He also notes that other states have run into issues with their online data, and "he doesn't expect any federal repercussions because of the delay."
4 Education, ESSA & the 116th Congress
With a new Congress — with "dozens of new, more diverse members helping to propel Democrats to control of the House" and Republicans slightly expanding their majority in the Senate — Carolyn Phenicie examines "6 Education Predictions for the New Split Congress" in The 74. The Education Department has "set a March 1, 2019, deadline for states to change their ESSA plans for how they'll rate schools in the 2019-20 school year," Phenicie reports. State chiefs "must consult with their governors and give communities a chance to comment." With "several new governors who focused on K-12" taking office in 2019, changes to how the nation's keystone education law is implemented in the states are likely.
Want to stay up to date? Click here to sign up for the ESSA Advance newsletter to receive all the information in your inbox every Tuesday.
Get stories like these delivered straight to your inbox. Sign up for The 74 Newsletter