This Week's ESSA News: Kentucky Looks to Revamp School Accountability System, DeVos Announces Initiative to Combat Sexual Assault Involving School Employees, Testing Innovations & More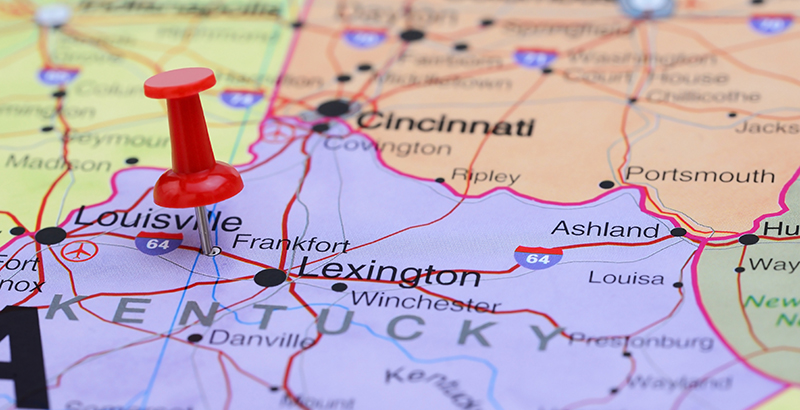 This update on the Every Student Succeeds Act and the education plans now being implemented by states and school districts is produced in partnership with ESSA Essentials, an ongoing series from the Collaborative for Student Success. It's an offshoot of their ESSA Advance newsletter, which you can sign up for here! (See our recent ESSA updates from previous weeks right here.)
Education Secretary Betsy DeVos recently announced a new Title IX enforcement initiative "to combat the troubling rise of sexual assault in K-12 public schools." Strengthening schools' ability to respond to sexual harassment and assault, the initiative also "builds on the Department's work to implement the 'Pass the Trash' provisions of the Every Student Succeeds Act (ESSA), which prohibits schools from simply moving employees who have committed acts of sexual misconduct." The initiative to assess sexual assault incidents includes conducting compliance and data quality reviews, increasing public awareness and support, and collecting more detailed data on sexual assault.
"We hear all too often about innocent children being sexually assaulted by an adult at school. That should never happen. No parent should have to think twice about their child's safety while on school grounds," DeVos said in a statement. "That's why I've directed our [Office for Civil Rights] team to tackle the tragic rise of sexual misconduct complaints in our nation's K-12 campuses head on. Through compliance reviews and raising public awareness about what's actually happening in too many of our nation's schools, we can build on the good work we're already doing to enforce Title IX and protect students. We cannot rest until every student can learn in a safe, nurturing environment where their civil rights are protected."
Beyond the Education Department, here are the week's other top headlines for how states are implementing the Every Student Succeeds Act:
Bill to change Kentucky's school accountability system moves out of committee
State lawmakers in Kentucky recently advanced a bill to "alter Kentucky's school accountability system" out of the state Senate Education Committee.
The legislation would "gauge student achievement on annual K-PREP results, called 'status,' and improvement over time, called 'change.'" The amended version of the legislation gives the Kentucky Department of Education (KDE) more involvement than a previous version had allowed.
An official with KDE said the only remaining concern the agency has with the bill "is its complexity, which will require revisions to the state's education plan under the federal Every Student Succeeds Act." The new system proposed by the legislation is "heavily modeled" after California's accountability system.
States' evolving testing approaches
Chris Minnich argues here in The 74 that it's time for state accountability assessments to evolve. Since the passage of the Every Student Succeeds Act, Minnich says, testing has increased steadily in K-12. But, due to the timing of most assessments, there is not enough time for parents and educators to respond to or make changes based on testing outcomes.
In leveraging new approaches to accountability assessments that "gather data throughout the year, not just at year's end, states will be able to see how much academic growth occurred for each student during the school year." Five states — Nebraska, North Carolina, Georgia, New Hampshire and Louisiana — are working to "explore alternative assessment opportunities" that will provide a "more complete picture of student academic health."
Parents in Missouri upset with mistaken claim teachers don't meet ESSA standards
Parents in the Ferguson-Florissant School District, located just outside of St. Louis, are "on edge after receiving an alarming e-mail about their classroom teachers." According to the email, which was received by some parents in the district, "one or more of their child's teachers are not 'highly qualified' enough to teach" and do not meet the standards set out by the Every Student Succeeds Act.
While parents are rightfully concerned, the Ferguson-Florissant School District says the email was the result of a "paperwork mix-up" and said officials are "working to get all of the teachers classified as qualified," assuring parents that there is nothing to worry about.
Want to stay up to date? Click here to sign up for the ESSA Advance newsletter to receive all the information in your inbox every Tuesday.
Support The 74's year-end campaign. Make a tax-exempt donation now.