This Week's ESSA News: Innovative Math Meets ESSA Standards, States Retreat on Teacher Evaluation Reforms, Oregon Welcomes ESSA Flexibility & More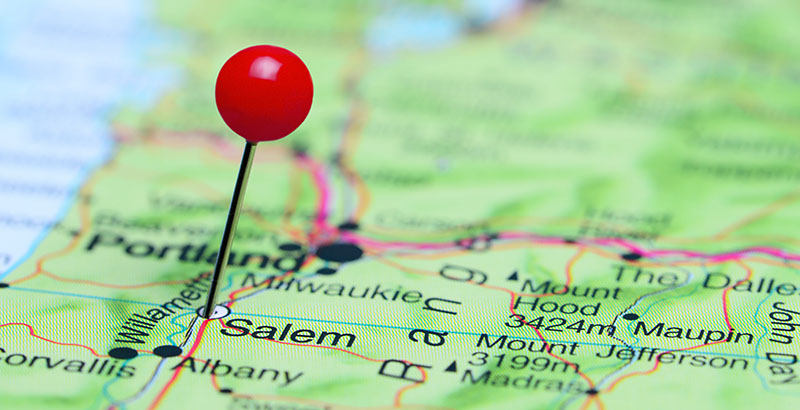 This update on the Every Student Succeeds Act and the education plans now being implemented by states and school districts is produced in partnership with ESSA Essentials, an ongoing series from the Collaborative for Student Success. It's an offshoot of their ESSA Advance newsletter, which you can sign up for here! (See our recent ESSA updates from previous weeks right here.)
New research from the National Council on Teacher Quality shows that a majority of states have "backed away from recently enacted policies" seeking to overhaul teacher and principal evaluation systems since ESSA became federal law in 2015.
Laura Ascione of eSchool News writes that at least 30 states "have recently withdrawn at least one of the evaluation reforms that they adopted during a flurry of national activity between 2009 and 2015." While these individual reforms varied from state to state, they were overall "in response to compelling evidence that evaluation systems served no real purpose" and relied "almost entirely on subjective measures, rather than objective evidence" of how individual teachers contributed to students' learning in the classroom.
"The federal law passed in 2015, in fulfilling its pledge to return more authority to states, removed the political cover states needed to make these changes," responded National Council on Teacher Quality President Kate Walsh. "Given the intense pressure on states to backtrack, the outcome may not be surprising, but it is disheartening."
Walsh also noted: "These states had buyer's remorse, following on the heels of lackluster efforts by many of their school districts when implementing their new policies. Hopefully, those remaining states will stand strong, with their patience and persistence paying off in terms of a stronger teacher workforce."
Independent study confirms visual math program meets ESSA muster
A recent, "first-of-its-kind independent review" from nonprofit research center SRI International confirms an earlier study on the effectiveness of ST Math — a visual program that "leverages the brain's innate spatial-temporal reasoning ability to solve mathematical problems." The ed tech instructional program was developed by MIND Research Institute and is used by more than 1.2 million students in 48 states. SRI reviewed the design of a 2018 WestEd study against information provided by the U.S. Department of Education about the level of evidence required by ESSA. It concluded that the study design meets ESSA Tier 2 standards, meaning it showed "moderate evidence of significant favorable effects of ST Math on student mathematics achievement.'" This latest review joins "more than 100 other studies" on the program's ability to improve student math outcomes.
ESSA gives Oregon educators more flexibility to improve district performance
In a shift from its predecessor, No Child Left Behind, ESSA has given the Oregon Department of Education greater flexibility to address and improve student performance across whole school districts rather than individual schools. Educators who have experienced both approaches "are hailing the change," according to this piece by Betsy Hammond in The Oregonian. Although new state rules that went into effect in 2018 may seem confusing — the state now only analyzes "which schools did worst overall" every third year — they are helping to foster an environment in which the Oregon DOE and district leaders work together to "examine districtwide structural problems and find districtwide levers for change." Rather than dictating solutions or enforcing federal mandates, as was common under NCLB, the state's new accountability system is allowing educators to "better deal with the root causes" of specific problems, such as low graduation rates and chronic absenteeism. Because of the changes afforded by ESSA, "the state has made a 180-degree turn and now listens, asks probing questions, offers suggestions and lets districts take the lead," according to Joel Stuart, an assistant superintendent in the North Clackamas School District in Milwaukie, Oregon.
Maryland district's ESSA compliance plan eyes English learners, students with disabilities
Frederick County Public Schools staff recently "outlined a plan to the Board of Education to help the district meet requirements set forth" under ESSA, Katryna Perera reports in The Frederick News-Post. The federal law's approach to accountability "is probably the most preferable of any we've had and worked under because it's a multiple measures approach," looking not only at proficiency but also "at growth and … other measures like climate and chronic absenteeism," said Jamie Aliveto, the district's executive director of system accountability and school administration. The Frederick County schools' strategic plan is based on ESSA's 2018 report card for Maryland schools and "identifies two focus areas where progress can be made: academic achievement in English Language Arts and math, and school quality and student success." The plan also takes into account achievement gaps for specific student groups revealed in the 2018 report card, "such as English learners and students with disabilities."
Want to stay up to date? Click here to sign up for the ESSA Advance newsletter to receive all the information in your inbox every Tuesday.
Get stories like these delivered straight to your inbox. Sign up for The 74 Newsletter