This Week's ESSA News: Indiana Resolves Dispute With Feds Over Funding Struggling Schools, New Legislation to Ease the Teacher Shortage, Refocusing the Funding Conversation & More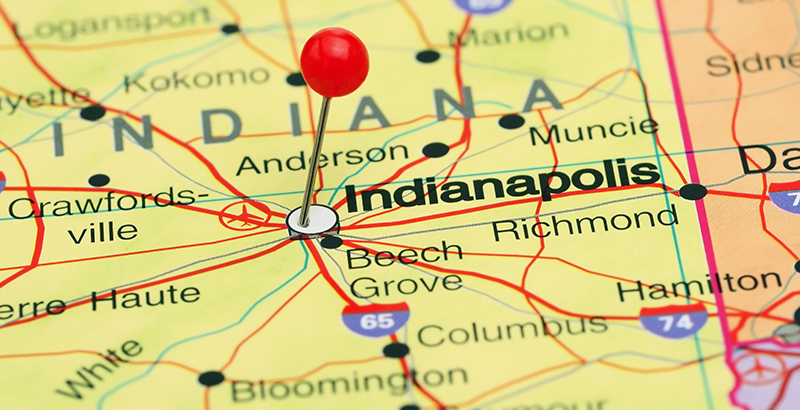 This update on the Every Student Succeeds Act and the education plans now being implemented by states and school districts is produced in partnership with ESSA Essentials, an ongoing series from the Collaborative for Student Success. It's an offshoot of their ESSA Advance newsletter, which you can sign up for here! (See our recent ESSA updates from previous weeks right here.)
Linda Jacobson reports for Education Dive that the U.S. Department of Education has finalized its "supplement not supplant" rule requiring districts to demonstrate they are using federal Title I money in addition to state and local funds. "The guidance says districts must show the methods they use to allocate state and local funds are 'Title I neutral,'" Jacobson writes. "In other words, schools should receive all of the state and local funds they would receive if they were not Title I schools — but districts are not required to spell out which costs or services paid for with Title I dollars are supplemental."
The article also notes that when the department "issued a draft of the guidance in February, advocates for increasing resources to high-poverty schools said that it didn't do enough to ensure that schools were using federal funds under the Every Student Succeeds Act (ESSA) to truly supplement funding for schools serving more low-income families." In a letter to Education Secretary Betsy DeVos, Education Trust wrote at the time that a "district could easily be in compliance with this interpretation of the law while allocating fewer state and local dollars to every single Title I school in the district and using the federal Title I funds to fill that hole so long as the district gave any reason for doing so that doesn't explicitly mention Title I." However, state officials called for this kind of flexibility, and CCSSO put forth its own, Title I-neutral proposal.
More of the week's top ESSA headlines:
Indiana and federal officials resolve struggling school funding dispute
"U.S. education officials have resolved a dispute among Indiana officials by clarifying that struggling schools within 'transformation zones' can be eligible to receive federal school improvement grant money beyond four years," reports Ted Booker for the South Bend Tribune.
The dispute was resolved by the U.S. Department of Education "after the Indiana Department of Education, which oversees school districts, claimed in a memo to the 11-member State Board of Education that grant money for transformation zones is limited to four years under the U.S. Every Student Succeeds Act."
Teacher shortage bill
According to Insider NJ, U.S. Senator Cory Booker (D-NJ) and Representatives Donald Norcross (D-NJ) and Bill Pascrell (D-NJ) have reintroduced legislation to address the nation's increasingly concerning teacher shortage.
The "Supporting the Teaching Profession Through Revitalizing Investments in Valuable Educators (STRIVE) Act" would overhaul the student loan forgiveness program by "providing incremental loan forgiveness each year to public school teachers who teach in low-income schools," and after "seven years, such teachers would have their student loans completely cancelled."
The bill "would also increase financial assistance to teachers by reimbursing low-income teachers for their licensing and certification fees which can be upwards of $400" and "boost professional development opportunities for teachers by increasing and mandatorily funding Title II of the Every Student Succeeds Act."
Shifting the finance discussion from revenue to spending 
In Education Next, Marguerite Roza, director of the Edunomics Lab and a research professor at Georgetown University's McCourt School of Public Policy, looks at education finance — and considers the question of why most people "jump to the revenue side of the equation." The "spending side," she says, is just as important, but so much less time is spent on it because of a "lack of visibility into how the money is spent."
But that is changing under ESSA, as school-level expenditure data disclosure is required under the federal law.
Get stories like these delivered straight to your inbox. Sign up for The 74 Newsletter