This Week's ESSA News: Indiana Prioritizing Connection Over Attendance During Pandemic, Oklahoma's Push for Pre-K, DeVos's Escalating Campaign to Promote School Choice & More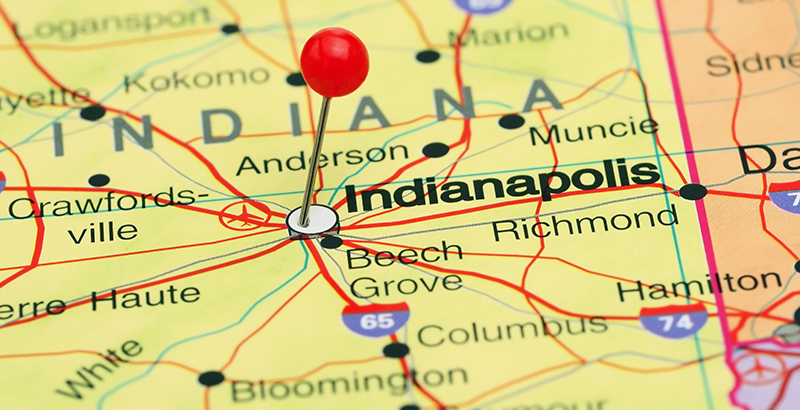 This update on the Every Student Succeeds Act and the education plans now being implemented by states and school districts is produced in partnership with ESSA Essentials, an ongoing series from the Collaborative for Student Success. It's an offshoot of their ESSA Advance newsletter, which you can sign up for here! (See our recent ESSA updates from previous weeks right here.)
"After years of frustration in her attempts to expand education choice, U.S. Secretary of Education Betsy DeVos is picking up steam," reports Andrew Ujifusa in Education Week. "Fresh evidence that DeVos is continuing her push to prioritize choice with federal funds can be found in the April 24 edition of the Federal Register," which included a U.S. Department of Education announcement of a new proposal to grant priority for the Office of Special Education and Rehabilitative Services.
The priority "would affect State Personnel Development Grants that help train those working in special education," Ujifusa writes.
This announcement "lines up with at least two other recent moves by the Education Department to embed at least the concept of money in different parts of the federal education budget," including an early-March proposal from DeVos to develop "vouchers for teachers to use for professional development using Education Innovation and Research grant money in the Every Student Succeeds Act."
DeVos also recently announced $180 million in federal coronavirus grants that in part "would provide money to families to spend on a variety of public and private education services — a concept that resembles a voucher program." Ujifusa also reports that Sen. Michael Bennet, D-Colorado, wrote to DeVos last month saying that her teacher PD plan that relied on Every Student Succeeds Act money "violated both the 'spirit and intent' of the law."
Here are the week's other top headlines for how states are implementing (and innovating under) ESSA:
During pandemic, Indiana focusing more on connection than attendance
Attendance is "now one of the many facets of K-12 education that has been redefined because of the coronavirus pandemic, which has forced school buildings to close and most students to transition to online learning," writes Allie Kirkman of the South Bend Tribune.
The reality, says Kirkman, is that no school districts in the state "are required to bother with strict attendance policies at all." Instead, "school leaders are emphasizing leniency and teacher-student interactions in their continuous learning plans as a way to track district achievement and attendance."
ESSA "requires states to report chronic absence data as a measure of school quality," but the U.S. Department of Education has indicated it would "consider a one-year waiver to exclude this indicator" from states' systems.
Oklahoma ranks third in pre-K access
According to a new report from the National Institute for Early Education Research (NIEER), Oklahoma now ranks third in the country in regard to access to pre-K education for 4-year-olds.
Perhaps this shouldn't be surprising: "Oklahoma's commitment to early education is evident in the state's eight-year strategic plan, Oklahoma Edge," writes the Claremore Daily Progress. "The comprehensive education plan, required by the federal Every Student Succeeds Act (ESSA), lists one of the state's six primary goals as aligning early childhood education and learning foundations to ensure at least 75% of students are 'ready to read' upon kindergarten entry."
Brookings examines NAEP civics results
In this new report, the Brookings Institution examines the recent release of the National Center of Education Statistics' results from the 2018 NAEP civics assessment to answer whether public schools are living up to their "core mission" to "equip students with the tools to become engaged and informed" citizens.
"Following on the heels of the underwhelming 2019 results in math and reading, the latest civics results from the Nation's Report Card are also lackluster," write authors Michael Hansen, Diana Quintero and Alejandro Vazquez-Martinez. These results are noteworthy, they write, "given that 2018 was the first civics test administered after the enactment of the Every Student Succeeds Act (ESSA) in 2015, which provided greater flexibility to states in the design of their accountability systems."
This change "essentially removed federal law's laser focus on math and reading that characterized the No Child Left Behind (NCLB) era, and one might have expected subjects beyond reading and math to flourish in this new learning environment."
Want to stay up to date? Click here to sign up for the ESSA Advance newsletter to receive all the information in your inbox every Tuesday.
Get stories like these delivered straight to your inbox. Sign up for The 74 Newsletter