This Week's ESSA News: Idaho Lists Lowest-Performing Schools for First Time Ever, Concerns Over Free Lunch as Poverty Metric & More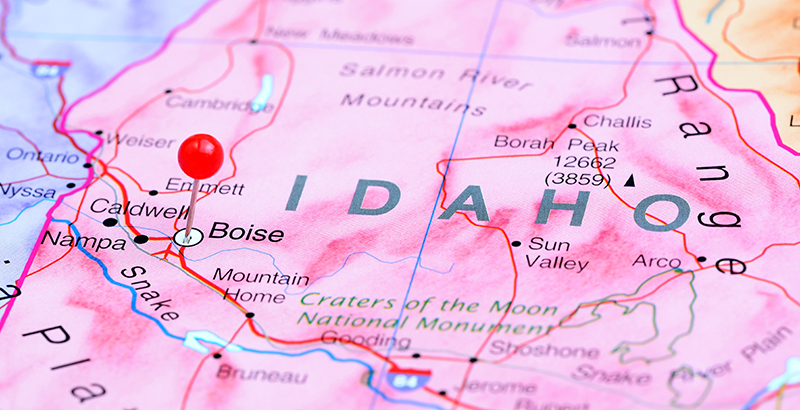 This update on the Every Student Succeeds Act and the education plans now being refined by state legislatures is produced in partnership with ESSA Essentials, a new series from the Collaborative for Student Success. It's an offshoot of their ESSA Advance newsletter, which you can sign up for here! (See our recent ESSA updates from previous weeks right here.)
Idaho's Department of Education recently released a list of the state's 29 lowest-performing schools, as part of the state's accountability plan under ESSA, Clark Corbin reports in Idaho Ed News. Schools were identified based on a variety of indicators that the public helped choose, including assessments, student growth, English learner proficiency, student surveys, graduation rates, and college and career readiness.
Under the state's accountability plan, schools falling within the bottom 5 percent ended up on the list and qualify for additional turnaround supports. High opt-out rates landed one school, in particular, on the list, Corbin notes, as the school's 86 percent participation rate fell below the 95 percent cutoff established by ESSA. According to Corbin, this is the first time Idaho has identified low-performing schools — and before ESSA, the state hadn't had an accountability system in place for years.
Karlynn Laraway, the department's director of assessment and accountability, told Corbin, "We're not identifying schools for ridicule or anything else. … We're really focused on the schools' needs and supporting them for improvement." Laraway explained: "One thing coming to schools with the identification is a wealth of support from resources. … We know change doesn't happen overnight. We want parents to stay engaged and involved. This isn't a gotcha; this is how can we help."
Check out below for more ESSA news.
1 Making sure education policies work in the classroom
Candace Hines, a kindergarten teacher in the Achievement School District in Memphis, writes in the Commercial Appeal that ESSA gives Tennessee "more autonomy to design policies to meet the needs of our state's students." When it comes to improving student achievement, Hines explains, it is important to consider a broad range of factors, especially those that are "unique to specific communities and populations." ESSA "empowers Tennessee with the responsibility to decide how to close achievement gaps, improve schools and make sure that all our children succeed," and these decisions "must be made collaboratively." She encourages decision makers to visit more classrooms, meet teachers, students, and parents, and hear all their perspectives when developing policies that impact the classroom.
2 The end of subsidized lunch as a student poverty metric?
For accountability purposes, economically disadvantaged students have largely been identified by their eligibility for the federal free or reduced-price lunch program. But more and more schools are providing free lunch to all students under "community eligibility" provisions, which can present challenges for states as they implement their new, ESSA-based school accountability systems, says Matthew Chingos in a piece for the Brookings Institution. Chingos points out the new challenge this presents: "Continuing to use [free or reduced-price lunch] to identify economically disadvantaged students in community eligibility schools means either saying that all students are eligible, which would violate the spirit of ESSA, or surveying families to find out who would be eligible on an individual basis, which would be costly and burdensome."
3 Using data to meet education goals under ESSA
States have "made big commitments" in their ESSA accountability plans to use data effectively and help reach their education goals, which is a "major recognition of data as a powerful tool when it's working for students," Data Quality Campaign's Brennan McMahon Parton writes here in The 74. DQC recently took a look at each individual state's ESSA plan and found that "while approaches to student success vary, the commitment to data use is clear." Parton outlines three "major ways" states are "deploying data" to meet their goals, such as supporting districts' and schools' use of data, using data at the "agency level to monitor and foster progress," and increasing transparency.
Want to stay up to date? Click here to sign up for the ESSA Advance newsletter to receive all the information in your inbox every Tuesday.
Support The 74's year-end campaign. Make a tax-exempt donation now.