This Week's ESSA News: How Schools Can Use ESSA Funds to Boost Social-Emotional Learning and Instruction, How Idaho Is Missing the Mark on Early ESSA Targets & More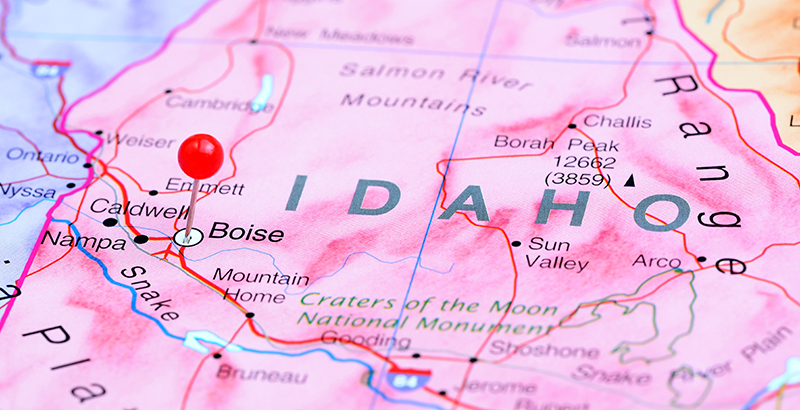 This update on the Every Student Succeeds Act and the education plans now being implemented by states and school districts is produced in partnership with ESSA Essentials, an ongoing series from the Collaborative for Student Success. It's an offshoot of their ESSA Advance newsletter, which you can sign up for here! (See our recent ESSA updates from previous weeks right here.)
The Every Student Succeeds Act "has significantly changed the nation's school accountability landscape," writes Hugh Fournier, director of corporate communications at NWEA. "Increasingly, schools are being held accountable for their contributions to student academic growth, with many states weighting growth as much as, or more than, single point-in-time achievement measures." A new report from NWEA identifies three key takeaways from an examination of school effectiveness research:
● "School effectiveness measures are sensitive to summer loss." Those schools held accountable via fall-to-spring student growth were frequently different from those accountable via spring-to-spring growth, a "common practice under ESSA."
● "More student growth is attributable to schools when summer loss is considered." Additionally, much of student test score gains were "attributable to schools when using fall-to-spring growth rather than spring-to-spring scores."
● "Ignoring summer loss can impact which schools are identified as low-performing under ESSA." Therefore, under ESSA, summer loss can contribute to schools being identified as low-performing, suggesting that "we may be unfairly penalizing schools serving the most marginalized students."
Check out below for more ESSA news:
Boosting teacher preparedness — and SEL — via Title II
While there is clear, consistent and long-standing evidence that social and emotional skills are important factors in student success, it is not yet clear what educators and schools can do to foster these abilities. In this two-part Learning Policy Institute report, authors Hanna Melnick and Lorea Martinez offer "information on how preservice and in-service teacher training can support good teaching practices and implement social-emotional learning in schools, while providing a picture of what SEL looks like when integrated into the school day."
They also note that "federal, state, and local efforts can support school and district leaders' learning about SEL and administrators' role in supporting teachers and students." States can use federal dollars to foot the bill via "targeted funds, such as those provided in Title II of the Every Student Succeeds Act, to make strategic investments in their school leader workforce."
Idaho off mark on nearly all ESSA targets
Clark Corbin reports for Idaho EdNews that Idaho "has failed to meet 33 of 34 interim targets for long-term goals" that were outlined in the state's ESSA plan.
More specifically, Idaho's ESSA plan lays out a "series of performance and achievement goals they hope to meet by 2022," which call "for increasing test scores and closing achievement gaps." The interim targets, which "incrementally broke down the difference between the long-term goal and the baseline," were put in place in an attempt to ensure that the state is properly monitoring progress. Ultimately, however, Idaho fell short of meeting these interim goals.
ESSA, students with disabilities, and missed opportunities
In the context of ongoing ESSA implementation, this report from the National Center for Learning Disabilities provides the "first national analysis" of how state plans deal with students with disabilities under ESSA. Assessing ESSA: Missed Opportunities for Students with Disabilities examined "the 15 most critical components of effectively supporting students with disabilities in the ESSA plan for each state, the District of Columbia and Puerto Rico and developed a rating system for each" over three critical areas: holding districts and schools accountable, helping struggling schools and collaborating to support all students.
Want to stay up to date? Click here to sign up for the ESSA Advance newsletter to receive all the information in your inbox every Tuesday.
Support The 74's year-end campaign. Make a tax-exempt donation now.