This Week's ESSA News: How Pennsylvania Businesses Are Partnering With Schools to Enhance STEM Curricula, a Spotlight on the Challenges Facing Homeless Students & More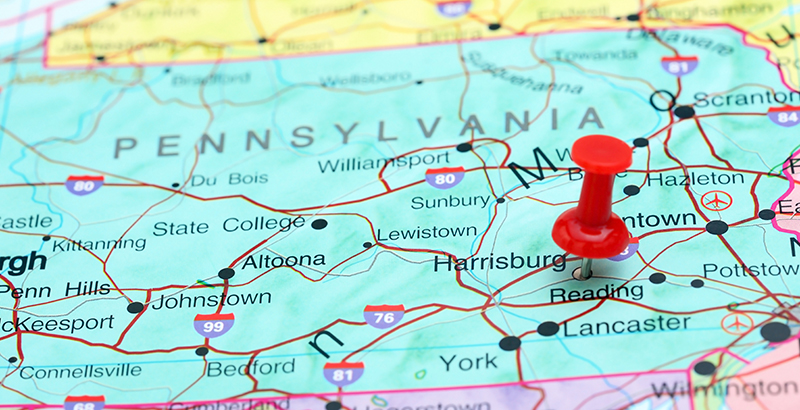 This update on the Every Student Succeeds Act and the education plans now being implemented by states and school districts is produced in partnership with ESSA Essentials, an ongoing series from the Collaborative for Student Success. It's an offshoot of their ESSA Advance newsletter, which you can sign up for here! (See our recent ESSA updates from previous weeks right here.)
"The U.S. high school graduation rate has risen to an all-time high, but schools are still struggling to help their most vulnerable students earn diplomas," reports Corey Mitchell for Education Week.
The "Building a Grad Nation" report, which was released recently by Civic, Johns Hopkins University, America's Promise Alliance, and the Alliance for Excellent Education, "found that students with disabilities, English-language learners, and homeless children — all at less than 70 percent — are the student subgroups with the lowest graduation rates in the country."
Mitchell notes that the No Child Left Behind Act "required states to disaggregate student-achievement data and graduation rates for subgroups, which led schools to focus on improving education for students with disabilities and English-language learners." But these mandates didn't apply to homeless students. So, prior to the passage of the Every Student Succeeds Act, "states were not required to report graduation rates or break out test performance for homeless students," which "means there was no tool to gauge the graduation rates of these students or hold schools and states accountable." However, with this change in federal education law, homeless students are recognized as a subgroup.
ESSA requires "a national and state-level picture of the academic progress, and struggles, of homeless students," and unfortunately this information "is just coming into focus," and the "results are disconcerting."
See below for more of the latest ESSA developments:
How Pennsylvania businesses are getting creative about STEM programs, in bringing teachers in to observe
According to Eric Morris at the Uniontown Herald-Standard, local businesses in one area of Pennsylvania are bringing in teachers from local schools to observe daily operations "with the hope it helps grow STEM curricula and the Teacher in the Workplace (TIW) program," a "state-funded initiative that places educators at local companies to learn about their workforce needs so they can better prepare students" for what they will face when they graduate.
"We're trying to expose teachers to local businesses and what kind of things are needed out there in the communities so they can bring it back to the students so they can use it to be successful," said local curriculum specialist Craig Hummell. Hummell also said that "with new school accountability measures for career readiness in Pennsylvania under the federal Every Student Succeeds Act, the state has pushed for increased participation from teachers and administrators in the TIW program."
Five areas of focus for states on school-level spending data
Thanks to ESSA, this year for the first time the federal government is requiring states to report school-level spending data. Writing here in The 74, Brennan McMahon Parton, director of policy and advocacy for the Data Quality Campaign,  shares five areas she thinks states should focus on when preparing to deliver school-level spending data in their upcoming report cards.
"State leaders need to create a vision for why this information matters," she argues. And the information "won't be useful unless people can find it." States must also "figure out who their target audience is, without shutting out other stakeholders," and audiences "need help making sense of the data." Finally, state "leaders, advocates and communities should take action informed by the data."
Was DeVos smart in showing leniency toward ESSA plans?
Andrew Ujifusa writes for Education Week that while states "frequently and successfully flexed their muscles" when negotiating the details of their Every Student Succeeds Act plans with the U.S. Department of Education, the question of "whether Secretary of Education Betsy DeVos was smart to let them take that approach or often just let states off the hook is up for debate."
This is one of the two main conclusions drawn by Columbia University's Teachers College's Megan Duff and Priscilla Wohlstetter, who according to Ujifusa say in a recent report that "instead of a devolution of power, their study 'suggests [the U.S. Department of Education] may be growing savvier in its implementation of policy' by relying on negotiations instead of sanctions."
Want to stay up to date? Click here to sign up for the ESSA Advance newsletter to receive all the information in your inbox every Tuesday.
Get stories like these delivered straight to your inbox. Sign up for The 74 Newsletter