This Week's ESSA News: How Coronavirus Could Warp Absenteeism Data, Using School-Level Spending Data to Better Understand Classroom Equity & More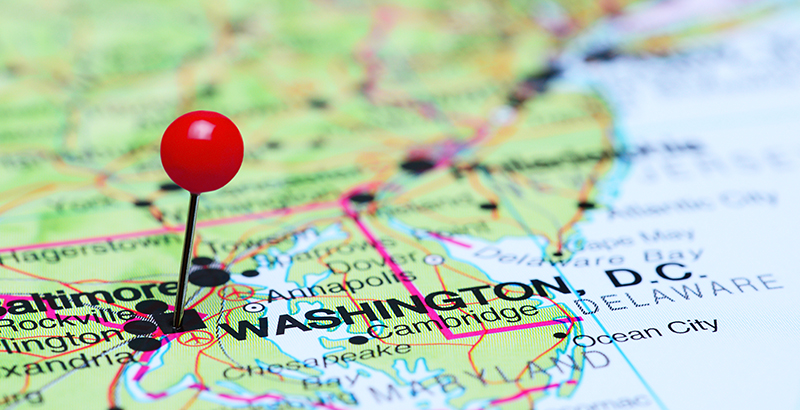 This update on the Every Student Succeeds Act and the education plans now being implemented by states and school districts is produced in partnership with ESSA Essentials, an ongoing series from the Collaborative for Student Success. It's an offshoot of their ESSA Advance newsletter, which you can sign up for here! (See our recent ESSA updates from previous weeks right here.)
The Department of Education continues to issue guidance concerning the spread of COVID-19 and its impact on schools, students and federal regulations.
Collaborative for Student Success Executive Director Jim Cowen writes in Forbes that the wave of school closures has rightly sparked a discussion about the "issues of providing meals and other educational services to America's school children." In addition, these closures increase the likelihood that "many students will be out of school at the time they would typically take their designated state test."
These assessments are part of the Every Student Succeeds Act's federal requirements, and without the data they provide, it will be harder for education policymakers to "measure a school year's worth of growth among students and break it down by student subgroups and schools."
Beyond the coronavirus's impact on federal testing, here are the week's other top headlines for how states are implementing and innovating under ESSA:
Leveraging school-level spending data to enhance equity
Cowen also writes in Forbes about the significant impact school-level, per-pupil spending will have on education finance — and equity.
While states have reported how much money a district spends per student for many years, ESSA requires states to report this information at the individual school level. The additional data enable education officials "to contrast the percentage of resources available to two different schools, better exploring the potential impact of efforts and interventions to improve student achievement."
The enhanced school spending data will also help "build more equitable systems of funding" by providing greater context and insight into what works (and what doesn't).
Coronavirus creating roadblocks for district efforts to curb absenteeism
According to Education Week, COVID-19 could significantly impact "chronic absenteeism rates that will be publicly reported and, for many schools, used in their states' accountability systems that determine how well they performed."
Under ESSA, states have been pushed to look "beyond traditional indicators like test scores and graduation rates in evaluating schools." For 36 states and D.C., this has included incorporating chronic absenteeism into their state ESSA accountability plans. Even in districts without closures, attendance is likely to drop as "families face conflicting messages from employers, government officials, and a variety of media sources about the severity of the virus and how to control its spread."
Embracing UDL to help ELLs
As Katie Novak writes for Language Magazine, Universal Design for Learning (UDL) principles can help English Language Learners (ELL) have a richer, more transformative experience in the classroom. ESSA "urges states to adopt UDL in a number of areas," including using UDL principles to design assessments and "to support the learning needs of all students, including English learners."
The three principles of UDL — providing "multiple means" of representation; action and expression; and engagement — enable ELLs to "build background knowledge, interact with information visually and auditorily, access rich scaffolds and supports to help highlight the patterns of language, and have numerous opportunities to express what they know."
Want to stay up to date? Click here to sign up for the ESSA Advance newsletter to receive all the information in your inbox every Tuesday.
Get stories like these delivered straight to your inbox. Sign up for The 74 Newsletter