This Week's ESSA News: How Congress Could Use the 'Direct Student Services' Provision to Route Aid to Struggling Kids, Fresh Concerns Over Eroding School Infrastructure, Why Feds Aim to Avoid Testing Waivers & More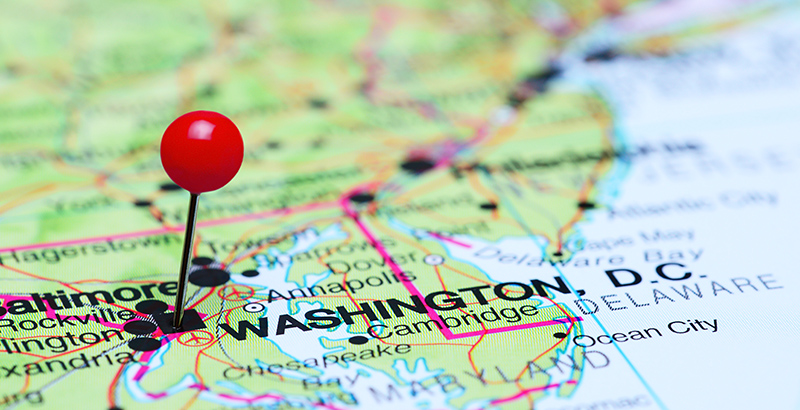 This update on the Every Student Succeeds Act and the education plans now being implemented by states and school districts is produced in partnership with ESSA Essentials, an ongoing series from the Collaborative for Student Success. It's an offshoot of their ESSA Advance newsletter, which you can sign up for here! (See our recent ESSA updates from previous weeks right here.)
During a recent appearance at the Education Writers Association national seminar, Department of Education Assistant Secretary Jim Blew told reporters that the DOE's "instinct" is to not grant state waivers of federal testing requirements, as established by the Every Student Succeeds Act in 2015. The comment comes after a small handful of states announced that they were intending to apply for another testing waiver for the 2020-21 school year.
As reported by Education Week, Blew noted that "it would be premature to grant waivers at this time … There are so many benefits to testing, and it allows for some transparency about how schools are performing and the issues we need to address, that our instinct would be to decline those waivers." Referencing a statement from the Council of Chief State School Officers detailing effective and informative use of data from both end-of-year summative and diagnostic assessments, Blew stated that from the "accountability side, we need to know where students are so we can address their needs."
Here are the week's other top headlines for how states are implementing (and innovating under) ESSA:
New GAO report sounds alarm about deteriorating school infrastructure; two-thirds of schools lag on accessibility 
A new report from the Government Accountability Office describes nearly two-thirds of American school buildings as lacking adequate access for students and staff with disabilities. Additionally, the report found that many districts have delayed projects that are critical for facilities to function, including roofing and heating.
The findings echo increased conversations about the state of America's education infrastructure, which have reached new levels of prominence amid school shootings in recent years and, of course, amid the ongoing COVID-19 pandemic.
Proposal: Congress should use the 'direct student services' provision to provide extra federal aid to struggling students instead of schools
The Thomas B. Fordham Institute's Michael Petrilli, in examining the developing conversation around additional K-12 stimulus funding for schools, argues that any federal investment should be distributed in a way that directly provides services to kids "most at risk of falling even further behind."
To do this, Petrilli outlines a few ways that Congress could guide funding to states, including using ESSA's "direct student services" provision, and urges education advocates to shift the frame of accountability conversations to "identifying and providing extra help to struggling students" rather than struggling schools.
New data reveal how much districts are spending on every school in America
A "key tucked in the Every Student Succeeds Act" has resulted in a massive "trove" of school-level spending data, reports Daarel Burnette for Education Week.
So far, 42 states and the District of Columbia have complied with the ESSA requirement to make public per-pupil expenditure data, which allows stakeholders across the education field to delve into the implications of spending on school improvement, effectiveness and academic success. The reporting requirement, only enforced this year, "gained widespread support from fiscally conservative Republicans and civil-rights-minded Democrats."
Want to stay up to date? Click here to sign up for the ESSA Advance newsletter to receive all the information in your inbox every Wednesday.
Get stories like these delivered straight to your inbox. Sign up for The 74 Newsletter