This Week's ESSA News: How California Is Rethinking School Accountability During the Pandemic, What Schools and Districts Must Report After Receiving CARES Funds & More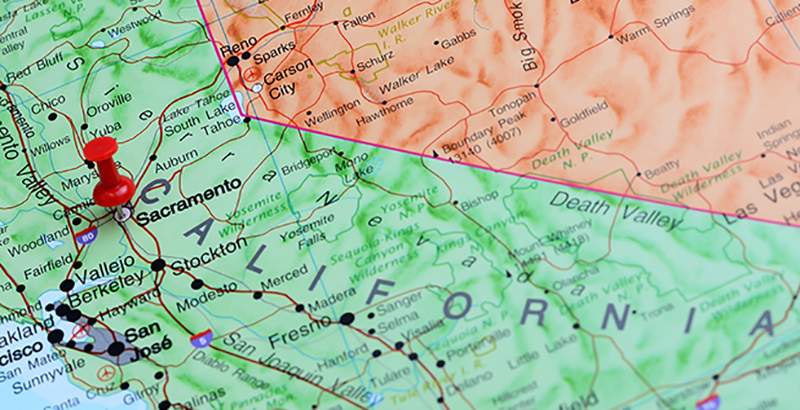 This update on the Every Student Succeeds Act and the education plans now being implemented by states and school districts is produced in partnership with ESSA Essentials, an ongoing series from the Collaborative for Student Success. It's an offshoot of their ESSA Advance newsletter, which you can sign up for here! (See our recent ESSA updates from previous weeks right here.)
A "sleeper provision" in the Every Student Succeeds Act that requires states "to publish annually on their report cards the per-student spending data for every public school in their borders" is "finally bearing fruit," according to this article in Education Next. "As of March 2020, more than half of the nation's states had released school-level spending data, with the remaining states expected to follow suit by the June deadline."
In some cases, the release of this information has generated questions regarding why some districts are spending "thousands of dollars more per student on one of its schools than the others." As Education Next found, "there is no single story across districts or even types of districts. The patterns vary from place to place."
"The bottom line is that the focus on the district isn't going away," write the authors. "Perhaps district leaders can consider the release of their data a 'teachable moment.' Districts have much to learn from the data, and they have ample opportunity to educate people inside and outside the system about what the data mean." Read the full Education Next report.
Here are the week's other top headlines for how states are implementing (and innovating under) ESSA:
California adapts accountability system amid the pandemic
Like other states across the country, California is making major changes to its accountability system to adapt to the monumental challenges the coronavirus pandemic has posed for educators and students.
This informative Q&A from EdSource provides a quick overview on where things currently stand in California's "painstakingly instituted accountability system." Of particular note: How the widespread school closures due to the pandemic will impact everything from standardized testing to English learners' language skills assessments to a requirement for districts to adopt Local Control and Accountability Plans for the next academic year to how schools will be identified for improvement next year under ESSA, and more.
After CARES funds, the transparency required for schools and districts
A recent Education Week post outlines what information states and districts that have received emergency coronavirus relief funding must report.
Within 60 days of receiving funds, state education departments must "tell the U.S. Department of Education their budgets for their 'reserve' of the money," including "dollar-by-dollar details about how this reserve gets used" to address issues related to the COVID-19 pandemic. Districts should expect to provide their state agencies with information regarding how they plan "to use the money in the context of its plans to address virus-related challenges."
Like ESSA, the CARES Act requires districts to give disadvantaged private school students "the same services that their counterparts in public schools get," so non-public schools are also included on the applications for CARES Act funding.
Leveraging ESSA to help students in need during the pandemic
As Andrew Ujifusa writes for Education Week, there are more ways for states to take advantage of ESSA than just the waivers provided by the Department of Education.
According to the Center on Reinventing Public Education, there are "millions of dollars states can use outside of the traditional federal funding formulas to help schools address the coronavirus." States can help students in need by leveraging Direct Student Services; redirecting resources for now-canceled annual tests to support "diagnostic testing for every student" to "see how the pandemic has impacted their academic needs"; and working to put in place "evidence-based strategies for remediating gaps in learning" that have worked to address related challenges.
Want to stay up to date? Click here to sign up for the ESSA Advance newsletter to receive all the information in your inbox every Tuesday.
Get stories like these delivered straight to your inbox. Sign up for The 74 Newsletter