This Week's ESSA News: How a New Kentucky Law Puts Its Federal School Funding at Risk, Officials 'Get Personal' in Fighting Student Absenteeism & More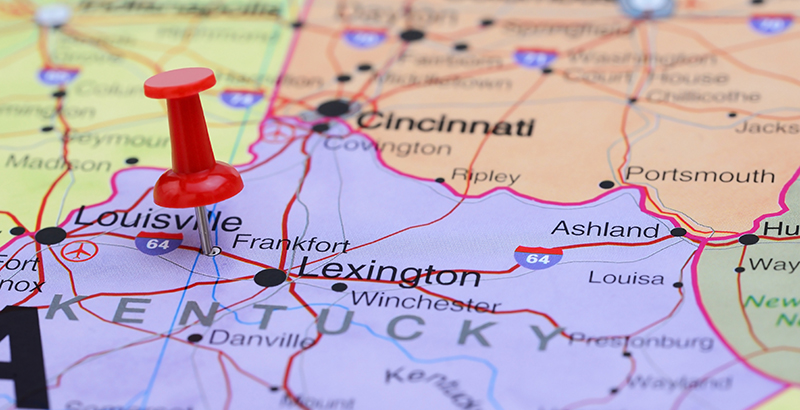 This update on the Every Student Succeeds Act and the education plans now being implemented by states and school districts is produced in partnership with ESSA Essentials, an ongoing series from the Collaborative for Student Success. It's an offshoot of their ESSA Advance newsletter, which you can sign up for here! (See our recent ESSA updates from previous weeks right here.)
"In education, when we hear the word 'data,' our minds often wander to a score that represents how a student performs in Math or English Language Arts," writes Joshua Ddamulira on the Data Quality Campaign blog. However, what gets less attention is "sensemaking" — the "practice of decoding students' cultural background and understanding the role it plays in their learning."
Ddamulira says sensemaking is in itself a kind of qualitative data collection, one that "can enhance and evolve teachers' data use."
In the end, effective teachers care about more than tests and grades; they also "recognize the importance of students' cultural identities" and how these identities impact student learning. Focusing on culturally responsive teaching (CRT) is a critical part of education data use and classroom equity — and "states are starting to make these connections themselves to better serve students." Ddamulira also notes that nearly three-quarters of states have demonstrated that they understand the need for CRT by including "expectations of what that looks like for teachers" in their state ESSA plans.
Here are the week's top headlines for how states are implementing the Every Student Succeeds Act:
Kentucky law puts federal funding at risk
Education officials in Kentucky "had to scramble after learning a new state law ran afoul of federal education law, putting funding in jeopardy," writes Olivia Krauth in the Louisville Courier Journal.
"During the legislative session this year, state lawmakers passed a bill changing how schools are identified for additional state support," which State Chief Wayne Lewis said could potentially be at odds with the Every Student Succeeds Act, creating significant potential funding issues for his state.
Turns out the chief was correct. Lewis said in September that the department has resumed working with federal officials to ensure it is in compliance.
School officials 'get personal' in fighting absenteeism
In Education Dive, Shawna De La Rosa takes a look at how school districts and administrators are leveraging innovative methods to fight absenteeism: From "going door-to-door to talk with students and their families about the importance of going to school, to sending text messages and automated calls, many administrators are getting personal through a technique called 'nudging' in particular."
De La Rosa says that a number of states are "now tracking absenteeism in their accountability plans under the Every Student Succeeds Act, and studies also show a link between absenteeism and student success — even at very young ages."
ESSA priorities in Senate's education-funding bill
"The Senate's bill to fund the U.S. Department of Education would keep overall spending virtually flat, although grants for charter schools would get a relatively small increase, as would programs intended to improve school safety," reports Andrew Ujifusa in Education Week.
Among the programs defined as "winners" by Ujifusa in the bill "is the Student Support and Academic Enrichment grant program — officially known as Title IV Part A in the Every Student Succeeds Act — intended to provide more well-rounded school experiences to students."
The bill as currently proposed would allocate $50 million in additional funding for these grants, for a total of roughly $1.2 billion.
Want to stay up to date? Click here to sign up for the ESSA Advance newsletter to receive all the information in your inbox every Tuesday.
Get stories like these delivered straight to your inbox. Sign up for The 74 Newsletter