This Week's ESSA News: House Would Give Schools $60 Billion in Relief Aid, Concerns Over Growing Principal Shortage, Texas District Wins Music Ed Award for 6th Straight Year & More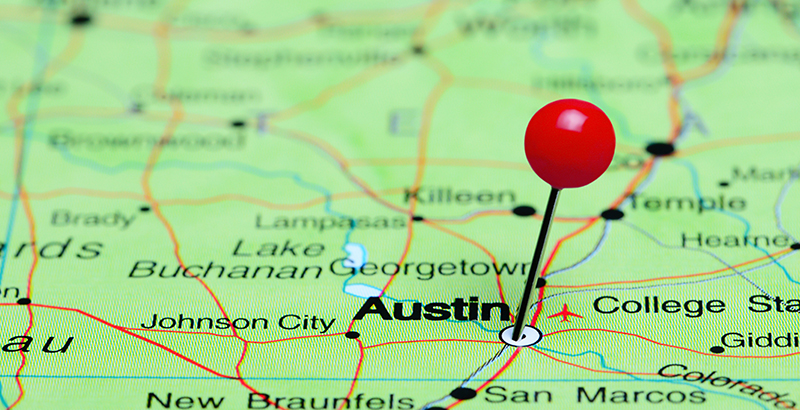 This update on the Every Student Succeeds Act and the education plans now being implemented by states and school districts is produced in partnership with ESSA Essentials, an ongoing series from the Collaborative for Student Success. It's an offshoot of their ESSA Advance newsletter, which you can sign up for here! (See our recent ESSA updates from previous weeks right here.)
According to this new report from the Learning Policy Institute and the National Association of Secondary School Principals, an increasing shortage of secondary school principals is "hampering the country's efforts to provide quality educational opportunities for students." Among the report's main findings: 42% of surveyed principals "indicated they were considering leaving their position," with the "percentage of principals planning to move to a different school" being higher "for those in high-poverty schools and rural communities."
Factors impacting the increasing turnover rate among school principals include working conditions, compensation, accountability systems and evaluation practices, as well as inadequate access to professional learning opportunities, among other variables.
One local-level recommendation from the report writers concerns using local and federal funds under the Every Student Succeeds Act — and other federal education mandates — to "address such obstacles as the provision of timely, relevant content, and coverage, if needed, so that principals can participate in professional development."
Here are the week's other top headlines for how states are implementing (and innovating under) ESSA:
House Democrats introduce new coronavirus relief proposal; schools would get nearly $60 billion 
Earlier this month, Democrats in the U.S. House of Representatives introduced legislation that "would provide nearly $60 billion to K-12 school districts to help them address the coronavirus pandemic," reports Education Week.
The total "falls short of public demands from education advocacy groups" but will likely not make it past the Republican-controlled Senate regardless. The Health and Economic Recovery Omnibus Emergency Solutions (HEROES) Act would "create a $90 billion 'state fiscal stabilization fund' for the U.S. Department of Education to distribute to K-12 as well as higher education." Roughly 65 percent of those funds would go to states and school districts, while 30 percent would go to public higher education.
The remaining funds would go to administrative costs and other expenses. Schools could use this money to "support a large variety of services under the Every Student Succeeds Act" and "other federal mandates."
Texas district nationally recognized for music program for sixth straight year
For the sixth year in a row, Eanes Independent School District in the Austin metro area recently received the Best Communities for Music Education designation from the National Association of Music Merchants Foundation.
"The recognition is awarded to districts demonstrating outstanding achievement in efforts to provide music access and education to all students."
When making these decisions, the Music Research Institute at the University of Kansas considers "funding, graduation requirements, music class participants, instruction time, support for music programs" as well as other factors. The Every Student Succeeds Act "recommends music and art as critical elements of a well-rounded education."
Education Department launches grant program to help educate disadvantaged students
On May 11, the U.S. Department of Education announced a new, $3 million grant program that "gives districts flexibility to combine federal, state and local funding streams to educate disadvantaged students."
These grants are authorized under the Every Student Succeeds Act and aim to support "student-centered funding pilot" programs, representing the first time DOE has offered such a measure. According to Education Secretary Betsy DeVos, "This clear and quantifiable way to allocate education funding provides much-needed transparency, predictability, and autonomy at the local level, and helps to ensure the money follows students who need the most support." These grants would give districts more control over how funding is allocated to support "students from low-income families, English learners, and any other educationally disadvantaged student group." Local agencies can apply for these new grants through July 10.
Want to stay up to date? Click here to sign up for the ESSA Advance newsletter to receive all the information in your inbox every Tuesday.
Get stories like these delivered straight to your inbox. Sign up for The 74 Newsletter