This Week's ESSA News: House Democrats Get Ready to Take Charge of Federal Education Policy, Feds Release Guidance on State Plan Changes & More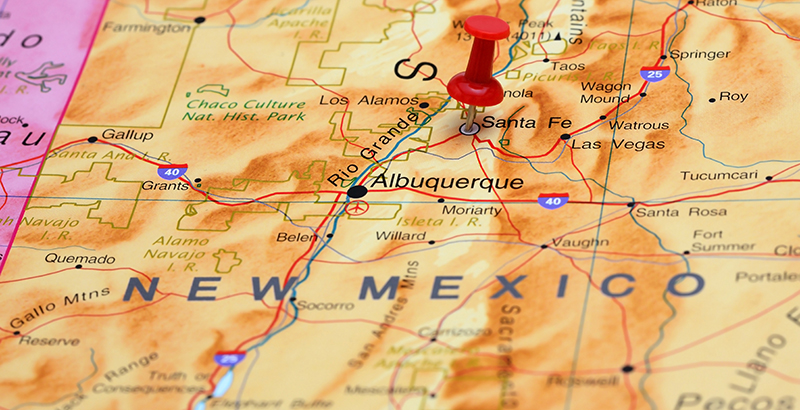 Alyson Klein reports in Education Week that federal officials have outlined the process for making changes to state ESSA plans.
State chiefs who want to make changes must first confer with their state's governor as well as engage education stakeholders for feedback. After that, they must send the U.S. Education Department a "redlined version of the plan that reflects the proposed changes, a cover letter describing what they want to do differently, and an explanation of how they reached out to the public to get feedback on the revision." Any changes "that could impact how a state flags low-performing schools in the 2019-20 school year should be submitted by March 1, 2019." Although submissions after this date will "still be accepted and reviewed," Klein notes that "states may not be able to implement the changes by next school year."
Additionally, in other federal education news, Michael Stratford reports for Politico that Education Secretary Betsy DeVos is likely to "face new scrutiny" next year from committees that will soon be led by Democrats in the U.S. House. In particular, Rep. Bobby Scott (D-VA), who will become chairman of the House education committee when the new Congress convenes in January 2019, will "have DeVos squarely in his sights." Recently, Scott "said his top oversight priorities would be the Education Department's implementation of the Every Student Succeeds Act, as well as its handling of claims for student loan forgiveness by public servants and borrowers defrauded by their colleges."
See below for more ESSA news:
1 How do ESSA plans handle arts education?
In the latest installment of Education Week's "Answering Your ESSA Questions" series, an anonymous reader asks: "How do ESSA plans handle arts education?" As always, Alyson Klein has the answer, noting that, under ESSA, states "had to choose at least one indicator of school quality or student success to consider alongside test scores in gauging school performance." Klein also notes that "at least five states decided to use the arts — either access to classes or some other indicator — to fulfill this requirement."
What's your state's #ESSA indicator of school quality or student success—alongside test scores? Several are looking to the arts for this. And, don't forget, there's the $1.1 billion flexible block grant for arts programs. Via @edweek #artsed #edchathttps://t.co/fWPDfEYUce

— Kennedy Center Education | Digital Learning (@artsedge) November 27, 2018
These states include Connecticut, Georgia, Illinois, Maryland, and Michigan. Additionally, "districts can choose to use a portion of their money from ESSA's $1.1 billion flexible block grant for arts programs." And districts that get more than $30,000 must use at least 20 percent of this funding to help develop more "well-rounded" students. Among districts "who are planning to use the money for a 'well-rounded education,' about 30 percent said they would like to direct it to arts education."
2 School improvement plans: Cowen & Porter shine light on where states stand
Late last month in The 74, the Collaborative for Student Success's Jim Cowen and Education First's William Porter explored how states are approaching school improvement. While there is a lack of publicly available information on state school improvement plans, which is why only 17 states were included in the Collaborative's recent Check State Plans: Promise to Practice peer review, it doesn't mean nothing is going on in the other states.
New op-ed from @ed1stconsulting and @StudentSuccess addresses how states are improving their lowest performing schools. https://t.co/AY4ue6qWx6

— ESSA Updates (@ESSA_Update) November 26, 2018
Recently, Education First asked all states and D.C. to "share information about their progress so far," and then "created snapshots of 41 state education agencies, providing a broader picture of what states across the country are wrestling with and the progress they have made thus far." They found that states "are trying to move away from a one-size-fits-all approach to one that more systematically uncovers the unique, pressing issues and needs in each struggling school."
3 New Mexico 'leading the way' in using ESSA to demand bold action from school districts
All4Ed's Lindsay Dworkin writes about how New Mexico is taking full advantage of the flexibility afforded under ESSA and is "leading the way" for other states and has seized "this opportunity to demand bold action from districts." New Mexico was one of the first states "to identify schools for comprehensive support" and is leveraging "every possible flexibility offered in ESSA to drive high-quality school improvement," she writes.
New Mexico has bold, innovative strategies to improve low-performing schools under #ESSA. Learn more in this video with @NMPED. https://t.co/awPb3u4W13

— All4Ed (@All4Ed) November 26, 2018
The state "also leverages a provision in ESSA that allows states to set aside 3 percent of their overall Title I funds for direct student services" and uses these funds "to expand access to advanced course work and better instructional opportunities across the state." State education officials also "maintain a high bar with districts by approving only evidence-based school turnaround plans that are likely to improve outcomes for underserved students."
Want to stay up to date? Click here to sign up for the ESSA Advance newsletter to receive all the information in your inbox every Tuesday.
Get stories like these delivered straight to your inbox. Sign up for The 74 Newsletter