This Week's ESSA News: Government Issues Parent Letter About New Education Law, Low Grad Rate High Schools Escape Scrutiny & More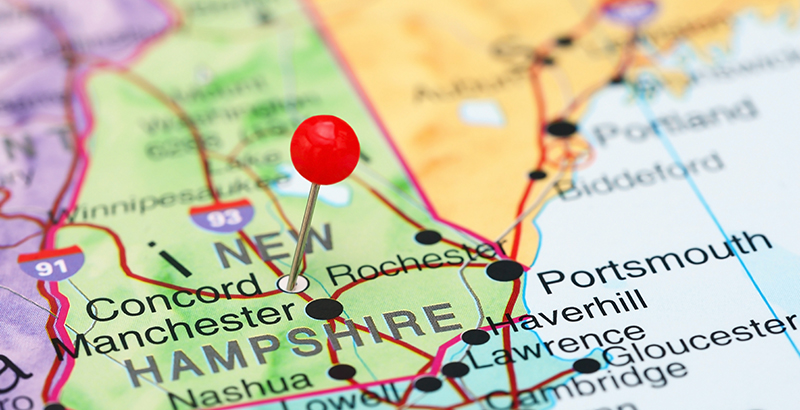 This update on the Every Student Succeeds Act and the education plans now being implemented by states and school districts is produced in partnership with ESSA Essentials, an ongoing series from the Collaborative for Student Success. It's an offshoot of their ESSA Advance newsletter, which you can sign up for here! (See our recent ESSA updates from previous weeks right here.)
Alyson Klein reports in Education Week that Georgia, which has announced its intention to apply for ESSA's Innovative Assessment pilot, is taking a bit of a different approach by running "its own miniature innovative assessment competition," which "ended up giving three consortia of districts the green light to work on new 'formative' assessments."
For all three groups, these assessments will be brought together for an annual "summative" score, with the larger goal of giving educators a real-time picture of how students are doing.
If GA gets approved, that would leave four more state spots for the innovative assessment pilot. Any guesses on who might be next? #ESSA #betterassessments https://t.co/TuwKkwM3Ph

— Lillian Pace (@lillianpace) October 4, 2018
In other Innovative Assessment pilot news, Secretary of Education Betsy DeVos recently announced that New Hampshire will be just the second state to officially participate in the program, EIN News reports.
"I'm thrilled to see Commissioner [Frank] Edelblut step up to the plate and utilize this important new flexibility afforded by ESSA," DeVos said. "This pilot program gives states the opportunity to make assessments more relevant to classroom learning while still providing important information about student achievement and growth."
New Hampshire Becomes Second State to Embrace Flexibility in #ESSA to Pilot Innovative #Assessments https://t.co/M1UmYi2lHY | via @usedgov pic.twitter.com/V4Tzt3jx7X

— iNACOL (@nacol) October 4, 2018
New Hampshire's Performance Assessment of Competency Education (PACE) is "grounded in a competency-based educational approach designed to ensure that all students have meaningful opportunities to achieve critical knowledge and skills." Additionally, PACE "will use local assessments as part of the annual determination of student proficiency for accountability."
Check out below for more ESSA news.
1 DeVos sends ESSA letter & guidebook to parents
DeVos also recently "unveiled" an ESSA letter and guidebook — "Understanding the Every Student Succeeds Act: A Parents' Guide to the Nation's Landmark Education Law" — that aims to help parents "understand the flexibility provided to States and school districts" under ESSA, reports Jessica Campisi in Education Dive. The guidebook shares how ESSA's flexibility gives parents an opportunity to influence how states approach education, with the ultimate goal of empowering parents "with information that will help you advocate for better education for your child and every child in your State and district and help you make the right choices for your family."
Rather than a 500-page legal document, the letter makes it easier for parents to be advocates for their children and to understand #EdPolicy decisions made at all levels, @BetsyDeVosED said https://t.co/j6sQzBLacT #K12

— Education Dive: K12 (@EdDiveK12) October 8, 2018
2 Report: state plans missed opportunity for special ed
Recently, the National Center for Learning Disabilities took a look at each state's ESSA plan and developed an analysis — "Assessing ESSA: Missed Opportunities for Students with Disabilities" — of "how state plans are including and serving students with disabilities under the Every Student Succeeds Act." Generally, the organization is less than pleased with how states are approaching this important issue. Working with guidance from an Expert Advisory Council, the center "examined the 15 most critical components of effectively supporting students with disabilities in the ESSA plan for each state, the District of Columbia and Puerto Rico and developed a rating system for each of the three key areas."
Check out this @edweek article on our new report "Assessing ESSA: Missed Opportunities for Students with Disabilities"!!! https://t.co/creaLXOaEW #assessingESSA

— Lindsay Jones (@LD_Advocate) October 4, 2018
3 Will ESSA let low-grad rate high schools fall through the cracks?
A recent study from Civic Enterprises and the Everyone Graduates Center at Johns Hopkins University shines a much-needed light on high schools that have "good enough graduation rates to avoid federally mandated intervention, but are able to produce those rates because so many struggling students leave," Education Week's Catherine Gewertz reports. While ESSA's provisions "will catch many of the problem schools," the study finds that states "overlook nearly 500 schools where students are nearly as likely to leave as to graduate," because ESSA only "requires intervention in schools when their graduation rates fall below 67 percent."
ESSA doesn't require improvements in hundreds of high schools with low graduation rates because it overlooks a key thing: "promoting power." https://t.co/YJiMsPMaup

— Catherine Gewertz (@cgewertz) October 4, 2018
Want to stay up to date? Click here to sign up for the ESSA Advance newsletter to receive all the information in your inbox every Tuesday.
Support The 74's year-end campaign. Make a tax-exempt donation now.