This Week's ESSA News: Giving More Power to the States Doesn't Mean the Feds Have None, Where Did the Money Go, Whole Child Evolution & More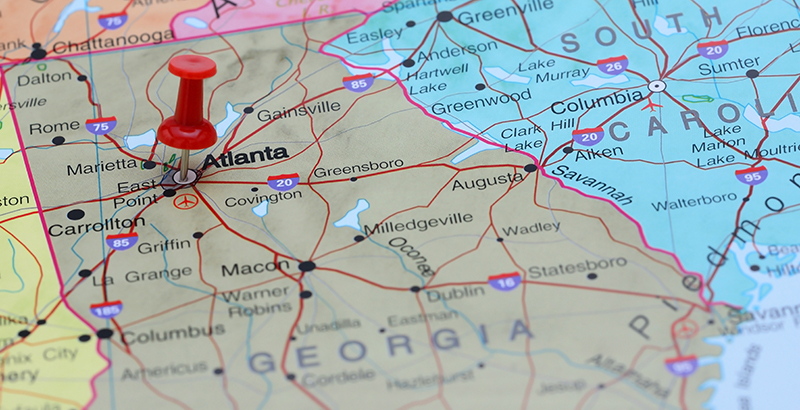 This update on the Every Student Succeeds Act and the education plans now being implemented by states and school districts is produced in partnership with ESSA Essentials, an ongoing series from the Collaborative for Student Success. It's an offshoot of their ESSA Advance newsletter, which you can sign up for here! (See our recent ESSA updates from previous weeks right here.)
In Education Week, Megan Duff and Priscilla Wohlstetter provide an overview of a recent study they conducted with other colleagues regarding the ESSA planning process around the Every Student Succeeds Act. The study concludes that the process has "veered off course."
How so? ESSA, unlike its predecessor, No Child Left Behind, reverts much of the power to set education policy back to the states when it comes to things like assessments, school improvement, and other areas. But, they argue, the U.S. Department of Education "is still responsible for providing guidance, support, and corrective action to the states," and their "analysis found the current administration is falling short of their end of the bargain."
The study had three primary findings: The Trump administration is "taking a laissez-faire approach" to the law's implementation, "prioritizing some areas of ESSA over others," and states "holding their ground are rewarded." Duff and Wohlstetter conclude by stating: "For every student to succeed, all levels of government need to confirm the ESSA bargain: providing states leeway to innovate while offering sufficient regulatory guidance and support to ensure states comply with the law in full. ESSA may increase state autonomy, but it does not absolve the federal government of its responsibility."
Check out below for more recent headlines of how states are implementing the Every Student Succeeds Act:
Feds approve Georgia, North Carolina assessment pilots
Under ESSA, the Innovative Assessment Demonstration Authority program "lifts some federal requirements related to student testing and encourages models that give teachers more useful data on student learning," reports Linda Jacobson in Education Dive. Georgia and North Carolina — along with Louisiana and New Hampshire — will take part in this U.S. Department of Education pilot program, which lets states use diverse assessment approaches instead of "traditional" standardized tests. "This pilot program gives states that are willing to try a new approach an opportunity to assess student achievement without sacrificing rigor or skirting accountability," said Secretary of Education Betsy DeVos. "I look forward to seeing the impact this study will have on student outcomes."
K-12 spending tracking and its "gaping holes" 
"Where, exactly, do those billions of dollars taxpayers annually spend for schools go?" asks Daarel Burnette in Education Week. "In most states, policymakers have no idea." So they "give lawmakers a receipt that includes a summation of broad spending categories, a breakout of average salaries, and maybe a mention of whether spending is up or down." States' "inability to track spending accurately was on full display this year as they attempted to answer a national call to spend more on schools and raise stagnant teacher pay, comply with a looming fiscal transparency rule under the federal Every Student Succeeds Act to break out school spending amounts, and work with state legislatures to replace decades-old state funding formulas." But researchers insist that more detailed and timely data will be necessary to "show where states can make cost savings and show where districts need more money."
The long journey of whole child education 
"What does a 'whole child education' mean to educators?" ask David Griffith and Sean Slade of ASCD in EdSurge. "To some it references providing nutritious food or breakfast in the classroom. To others it focuses on mental health and developmental social and emotional learning skills." The term "whole child education" has also been defined as "understanding brain-based learning and adjusting teaching to suit what we now know about memory, knowledge and meaning" and can "equate to providing enough counselors in schools; developing systems for student voice and agency; encouraging that schools address the cultural context of their students; or ensuring equity and equitable access to opportunities." At ASCD, they say, it's all those things and more. They also note that the context around the conversations on this topic has changed: "We've gone from No Child Left Behind's top-down, rigidly prescriptive and punitive test-based model to the Every Student Succeeds Act's state and locally determined set of multiple measures of student achievement."
Want to stay up to date? Click here to sign up for the ESSA Advance newsletter to receive all the information in your inbox every Tuesday.
Get stories like these delivered straight to your inbox. Sign up for The 74 Newsletter