This Week's ESSA News: Georgia Rethinks Testing Strategy as DeVos Denies Waivers, New Jersey Sees Graduation Rate Spike Amid Loosened Requirements, Maryland Looks to Expand 'Gifted' Programs & More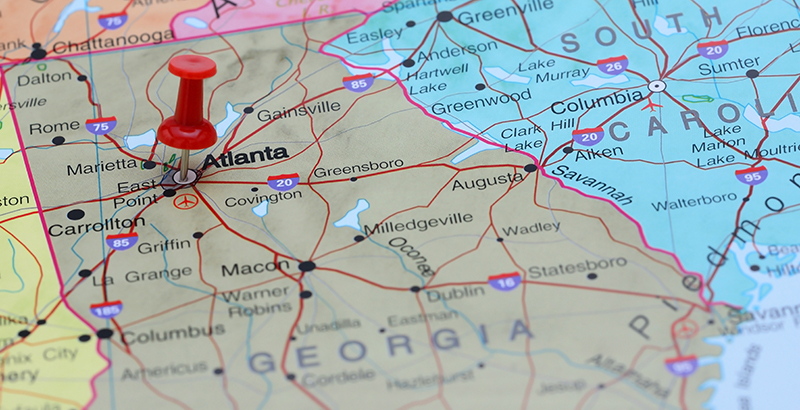 This update on the Every Student Succeeds Act and the education plans now being implemented by states and school districts is produced in partnership with ESSA Essentials, an ongoing series from the Collaborative for Student Success. It's an offshoot of their ESSA Advance newsletter, which you can sign up for here! (See our recent ESSA updates from previous weeks right here.)
This in-depth look at the progression of attendance policies in recent times details how, following the passage of the Every Student Succeeds Act in 2015, 36 states and the District of Columbia chose to use attendance as non-academic measures of success in their state accountability plans.
Now with the disruption brought by the COVID-19 pandemic complicating what it means to simply take attendance, a slew of states have begun updating their policies on attendance, representing a sharp shift away from "punitive" policies that were more common prior to the need for virtual learning.
In addition to attendance policies, schools and educators are rethinking how they deliver arts education to students.
According to youth theater director Shana Bestock, arts education can provide opportunities for students to develop key social and emotional learning skills and, even amid the pandemic, can still be creatively taught. Bestock shares some suggested ways to adapt theater and music lessons in a variety of ways, whether virtual or in person with safety precautions. As part of ESSA, arts education is considered a component of a "well-rounded" education, fueling efforts by arts educators throughout the pandemic to highlight how such classes can help students navigate and overcome challenges, as well help them develop "soft" skills needed throughout life.
Here are some of the week's top developments for how states are implementing (and innovating under) ESSA:
1 New Jersey graduation rate soars as state changes requirements amid pandemic
Changes to New Jersey's graduation requirements have resulted in an almost 5 percentage point increase in the preliminary graduation rate for schools in Newark.
State officials scrapped a rule requiring high school graduates to pass state standardized tests after state tests were canceled in the spring due to abrupt school closures.
2 As federal government denies future testing waivers, Georgia tweaks assessment strategy for 2020-21
In response to the decision by Education Secretary Betsy DeVos to not grant additional testing waivers to states for the 2020-21 school year, Georgia Superintendent Richard Woods announced how the state will rethink its approach to administering assessments in the winter and spring.
Citing a need to reduce the "pressure of high-stakes tests," the department outlined a number of actions districts and schools will take this year, including lowering the weight of summative tests in final grades, waiving promotion and retention decisions based on test scores, and providing "flexible" methods of administration.
3 Ohio superintendents question value of incomplete state report cards
Discussions around the release of Ohio's annual state school report card paint a picture of how some district and schools officials are balking at accountability measures required by ESSA. Citing the cancellation of spring standardized testing, this year's state report cards include only a fraction of the data that would be provided in a typical year, prompting a Lorain County, Ohio, superintendent to question the purpose of accountability measures more broadly.
In recent months, an increasingly large chorus of voices from the education, advocacy and civil rights communities have urged education officials to stand by testing in particular, stating that the data will be critical in helping inform reopening and recovery efforts.
4 Changes to Maryland state education plan would expand gifted and talented programs
An update to Maryland's ESSA accountability plan would amend how schools in the state's 24 districts would identify and create instructional programs for children found to be "talented or gifted," shifting the screening bar from the sixth to the third grade.
In addition, the plan would provide a $50,000 grant to engage and train teachers in providing instruction tailored for talented or gifted students.
Get stories like these delivered straight to your inbox. Sign up for The 74 Newsletter