This Week's ESSA News: Georgia Asks for 2021 Testing Waiver, Virginia Unveils New Teacher Retention Program, Growing 'COVID Slide' Concerns for English Learners & More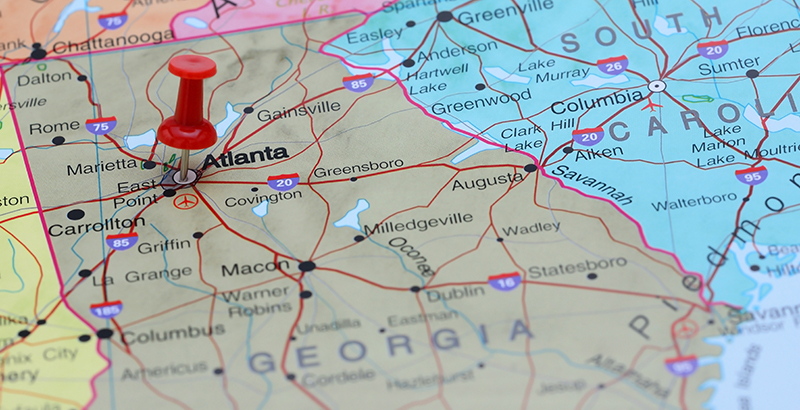 This update on the Every Student Succeeds Act and the education plans now being implemented by states and school districts is produced in partnership with ESSA Essentials, an ongoing series from the Collaborative for Student Success. It's an offshoot of their ESSA Advance newsletter, which you can sign up for here! (See our recent ESSA updates from previous weeks right here.)
As initially reported in late June, Georgia has become the first state to announce its intent to seek a federal testing waiver for the 2020-21 academic year due to the coronavirus pandemic.
This comes after Education Secretary Betsy DeVos approved a one-year waiver that suspended "federally mandated testing for the 2019-20 year after schools around the country closed and learning was delivered remotely for several months."
The public feedback period came to a close last Friday. Under the Every Student Succeeds Act, states are required to test students in grades 3-8 once a year and once in high school to meet accountability measures.
Here are the week's other top headlines for how states are implementing (and innovating under) ESSA:
Virginia announces new program to help retain newer teachers
To mitigate teacher shortages, the Virginia Department of Education and the James Madison University College of Education have announced a new partnership called the Virginia New Teacher Support Program, aimed at retaining novice teachers in the state.
Under this program, first- and second-year teachers will be matched "with an instructional coach who will provide coaching on professional knowledge, instructional planning, instructional delivery, student assessment, and professionalism."
This program, which is being funded by a $200,000 grant from Title II ESSA Funds, is eligible to approximately 500 teachers in the 2020-21 school year and seeks to provide newer teachers with the support they need to remain in the classroom and "increase their effectiveness."
Alabama state DOE announces goals for improvement
The Alabama State Department of Education has released a new plan outlining measurable goals to improve student achievement, including: "Academic Growth and Achievement; college, career, and workforce preparedness; safe and supportive learning environments; highly effective educators; and customer-friendly services." The new strategic plan, which was 15 months in the making, is meant to work in conjunction with the "state's plan for improving Alabama's education system under the Every Student Succeeds Act (ESSA) in May 2018."
How will schools measure English learners' 'COVID slide' learning loss?
A new policy brief from the Migration Policy Institute "explores the policy and practical questions for states considering implementing native-language assessments," which may more effectively measure student knowledge and allow educators to identify gaps in English-language instruction. The brief comes at a time when many educators and advocates are expressing concern that the "COVID slide" may be "especially troublesome" for the more than 5 million students learning English in K-12 schools.
More often, English language learners face multiple challenges in accessing educational opportunities, including "limited access to the internet and the language support services they often receive in school." ESSA urges states to "make every effort" to develop their state assessments in students' first languages, but the law "stops short of requiring" native-language assessments.
Five existing policies officials may lean on to face looming budget cuts
Celina Morgan-Standard, founder and CEO of the Technology for Education Consortium, and David DeSchryver, director of research at Whiteboard Advisors, take to EdSurge to discuss some ways in which school leaders and policymakers might begin facing the very expensive reality of reopening schools following COVID-19.
Leaning on estimates from the superintendents' associations, the Learning Policy Institute and the American Federation of Teachers that place the cost of reopening at more than $116.5 billion for all public schools, Morgan-Standard and DeSchryver explore EdTech initiatives, ways to help parents and families engage in learning, tools that allow for price transparency for educational products, and increasing expenditure transparency (one of the few ESSA requirements not recently waived by the federal Department of Education).
Want to stay up to date? Click here to sign up for the ESSA Advance newsletter to receive all the information in your inbox every Wednesday.
Get stories like these delivered straight to your inbox. Sign up for The 74 Newsletter