This Week's ESSA News: Florida Strips Consequences From Spring Tests, Feds Approve DC Plans to Scrap Assessments, Idaho's Failure in Providing Mental Health Supports & More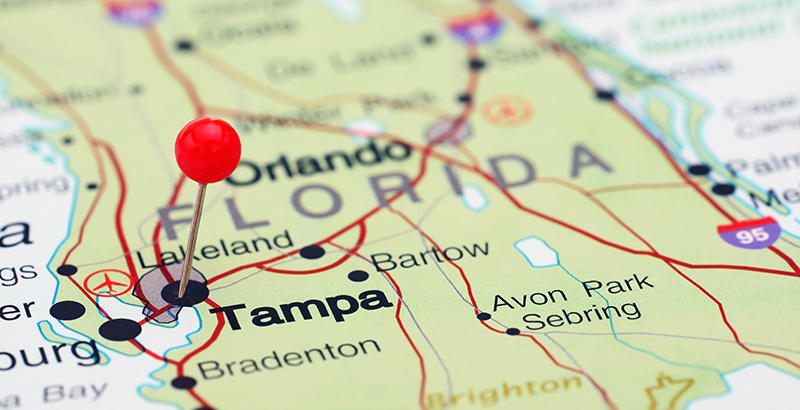 This update on the Every Student Succeeds Act and the education plans now being implemented by states and school districts is produced in partnership with ESSA Essentials, an ongoing series from the Collaborative for Student Success. It's an offshoot of their ESSA Advance newsletter, which you can sign up for here! (See our recent ESSA updates from previous weeks right here.)

Abby Javurek, a vice president at prominent national nonprofit assessment provider NWEA, wrote a recent piece taking a closer look at ESSA's Innovative Assessment provisions, arguing that the pilot program was on the right path in principle but was not implemented in the most effective manner. Javurek's subsequent recommendations for the Education Department to reinvigorate the assessment pilot program are to ensure adequate funding for state innovation, to expand the "standard of comparability," to clarify guardrails for equity, and to "give it time."
Beyond assessments and standards, here are five of the week's top developments for how states are implementing (and innovating under) the Every Student Succeeds Act and adjusting to the ongoing pandemic:
1 Florida's Education Commissioner Waives High-Stakes Consequences of Spring Tests
As spring testing kicked off across the sunshine state this week, Florida education officials confirmed that typical "high-stakes" consequences of the exams, like grade promotions and school accountability measures, would be paused this school year.
Education Commissioner Richard Corcoran said the move would alleviate the pressures of testing on students and families, and would ensure some data on student learning during the pandemic is collected to inform school recovery and instruction. The Tampa Bay Times, in an editorial piece applauding both the removal of high-stakes consequences and the administration of tests this spring, said the state's schools should now use the data to "focus on addressing achievement gaps from a chaotic year."
2 Federal Government Approves District of Columbia Request to Cancel Spring Tests
D.C. is now the only state to have its waiver request for federally required assessments approved by the Education Department, even as handfuls of other states saw their requests to cancel spring tests this school year denied.
Deputy Education Secretary Ian Rosenblum cited D.C. having among the highest rates of virtual learning during the pandemic as the primary reason the waiver request was approved. States like Montana, New York, and Oregon – whose requests to cancel tests were denied – are now considering taking advantage of a number of flexibilities offered by federal officials, including the use of shortened tests, flexible testing windows, and, in some cases, the use of sampling to test smaller groups of students.
3 How Idaho's Failure to Prioritize Access to Mental Health Services Hurt Students During COVID
Reporter Sami Edge dove into the issue of mental health access for Idaho's students in new coverage for IdahoEdNews. Edge says that though nearly 1 in 5 students suffer from mental health challenges — a number that likely skyrocketed during the pandemic — and that Idaho education officials and schools have not prioritized building a system that supports all students and their needs.
Edge points to mental health and social-emotional learning frameworks adopted in states like North Dakota and Nevada as examples of how states are grappling with an increased mental health focus in school. She continues that many of Idaho's public schools say they currently lack the necessary time, resources, and support from the state to drastically improve access to care for students.
4 Inside States' Sprint to Adapt Accountability Systems to the Pandemic
The Education Commission of the States published the final piece in a 3-part series on school accountability, exploring how rapidly state accountability systems had to adapt to the disruption of the COVID-19 pandemic and the abrupt halt of data collection systems typically used to inform things like school report cards, evaluations, and improvement plans. The piece highlights national guidance offered to states on how to maximize limited data this school year, but notes that state paths are likely to be varied and numerous – and that changes made during the pandemic will likely continue to impact accountability systems for years after schools fully reopen.
5 Arts Council Urges Oklahomans to Re-Prioritize Arts Education After Pandemic
Darlene Parman, chair of the Oklahoma Arts Council, is urging students, teachers, and families to call for fully funded arts education from state lawmakers. She asserts that arts education represents a key tool in fighting rising student mental health needs in a time of great disruption and uncertainty.
Parman additionally cites the increased focus on arts education since the passage of ESSA, which included the arts as a factor in a well-rounded education and includes grant programs to further encourage innovative arts programs in schools. Notably, Stillwater Public Schools, just north of Oklahoma City, was recently given national recognition by the NAMM Foundation as one of the Best Communities for Music Education.
Get stories like these delivered straight to your inbox. Sign up for The 74 Newsletter